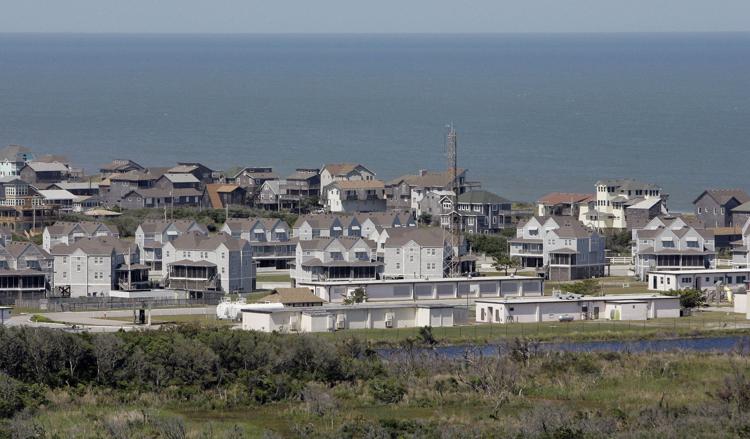 North Carolina's coast is almost entirely made up of narrow, low-lying barrier islands. And a modern wave of tourist-driven development, including acres of pricey vacation homes, has been built in places where it probably should not have been.
The Outer Banks stretch along the northern half of the state's coast and jut out into the Atlantic. But barrier islands also flank much of the lower part of the state. These islands are particularly vulnerable to storm surges and to being washed over from both sides.
Development only makes the problem worse because communities replenish shorelines that are eroding or have been depleted by storms. As sea levels rise, barrier islands typically move toward the mainland over long periods of time. Holding them in place by artificial means only makes them more vulnerable.
"You look out there and you think the shoreline is a fixed line in the sand, and it's not," said Laura J. Moore, an associate professor of geology at the University of North Carolina-Chapel Hill.
"The sea level is rising and the shoreline needs to move with it," she said. "By preventing islands from moving, we're ultimately leading to the diminishment and loss of the islands."