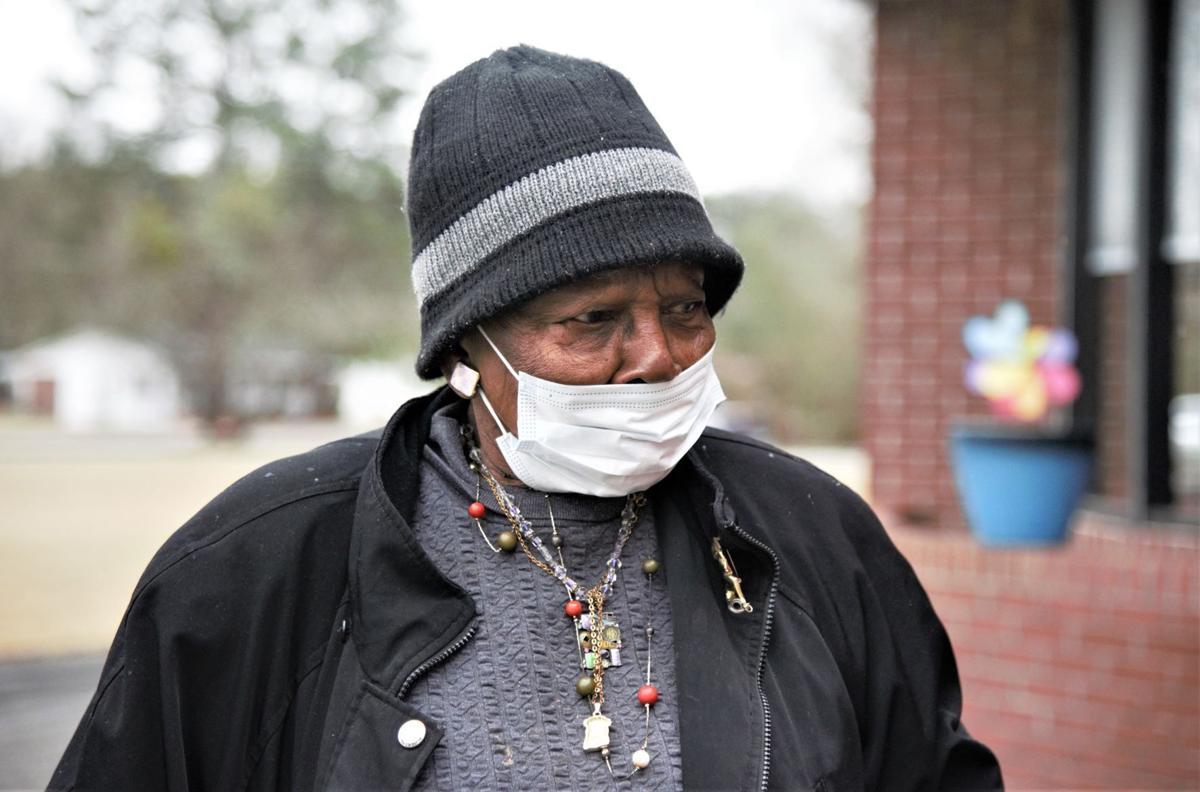 People filed out of the Bamberg County Health Department on a cold, rainy Friday morning with feelings of relief and elation that they had received their first vaccinations against the coronavirus.
Burley Irick, a resident of Calhoun County's Lone Star community, felt "extremely relieved" at receiving his vaccination.
"I won't have to be worrying about taking the shot or whatever, and the shot is safe. I said, 'Why not?' I think it's safe. I think my shot might help somebody else," the 77-year-old said.
He said people should not fear taking the vaccine.
"Just go ahead. I don't think it'll do any harm," Irick said.
The S.C. Department of Health and Environmental Control hosted a COVID-19 vaccination drive on Friday at the county health department at 370 Log Branch Road in Bamberg. Another vaccination drive is scheduled for Monday, Jan. 18, at the same time and location, with additional appointments to open up as space allows.
Bamberg couple Millard and Jo Ann Bessinger were among those who received their first doses of the vaccine on Friday.
"I really don't feel anything about it. I'm just glad to get it is all. Eventually, when I get the second one, it'll reduce the possibility of me coming down with the virus. The only reason is for that. It ain't no big excitement about it or anything, but just mighty glad to get it done," the 84-year-old Millard said.
His wife, 83, said, "It protects us, but also the people that we're around."
Cope couple Charles and Natalie Farrar said the vaccination process was seamless – and needed.
"You know you're not going to die. That's huge. This is supposed to stop that," Charles said.
His wife, a nurse, said she had been looking forward to receiving the vaccination and felt relieved.
"It's frightening to not be able to get it. They have done a terrific job in there. They've got a good set up and a good system, and they're treating people beautifully," she said.
Charles said individuals should not feel leery about getting the shot.
"I think they have to go with science. Science is a part of our life, and we need to listen to scientists because they know better than the average Joe," he said.
Denmark resident Nancy Jones also encouraged others to get the vaccine.
"I think it's a wonderful thing. I don't entertain conversations with people saying they're not going to take it. Somebody is going to give it to you for your own protection, and you're not going to take it? Oh, dear no. I'm too glad. I rushed out here this morning," she said.
"I think it's safe. I think the experimenters who went through with it did a good job," Jones said.
Denmark resident Joe Guess Jr. said he was unable to set up an appointment at either of the Bamberg clinics, but is looking forward to receiving his vaccination on Jan. 21 at the Orangeburg County Health Department.
"I will be happy when they stick that needle in my arm. I'm happy right now, and I'm going to be delirious then," Guess said. He'll be able to finally see his granddaughter in person for the first time in 11 months.
The 76-year-old is also just coming off of cancer treatment, which he said is just one of his "mitigating circumstances" outside of his age.
"I don't feel like I'm needlessly breaking in line," he said.
The state has included individuals 70 and older with health care workers in the first phase of the vaccination rollout.
DHEC has set up a Care Line at 1-855-472-3432 for assistance in locating the contact information needed to schedule an appointment. DHEC spokesperson Laura Renwick has said the number "is expected to continue to experience high call volume."
DHEC's online map showing locations accepting appointments for the COVID-19 vaccine went live Wednesday at scdhec.gov/vaxlocator. It provides contact information for scheduling appointments.