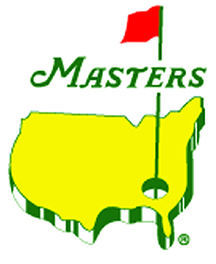 The 2016 Masters is in the books – and it is to the books we turn to shed more light on the tournament's unique history from years that end in "6."
Before Jordan Spieth's collapse on the back nine Sunday and the bogey-free performance of Englishman Danny Willett made him a surprise winner, the week was being observed as the anniversary of two of the most memorable Masters.
In both 1986 and 1996, there are story lines eerily similar to 2016.
In 1986, the tournament is rolling along as forecast with the world's top players, Seve Ballesteros of Spain and Greg Norman of Australia, joined by Americans including Tom Kite grabbing headlines entering Sunday's final round. Norman is the 54-hole leader but Ballesteros takes over on Sunday with eagles on the par-five eighth and 13th holes.
Even with legendary Jack Nicklaus, who had last won the tournament in 1975, moving up the leader board, Ballesteros is still the man to beat – until he dumps a second shot in the pond guarding the 15th green. Nicklaus birdies the 16th and 17th holes to secure the lead (with the image of him hoisting the putter as the ball goes in on 17 becoming an iconic Masters image) and then watches as Kite and Norman miss chances to force a playoff.
At age 46, in 1986, he wins his sixth green jacket.
Ten years later in 1996, Norman leads after four rounds — by six shots. He is paired with an Englishman and two-time Masters champ Nick Faldo on Sunday. The rest of the story is history, including Norman's similar (but not quite as disastrous) experience to Spieth's in 2016 on the par-three 12th.
Norman — who tied the course record on Thursday, matching Nick Price's 63 from exactly 10 years earlier in 1986 – collapses to a 78 on Sunday while Faldo records a 67 to win. Twenty years later in 2016, Willett wins with exactly the same Sunday score.
There is more lore surrounding the years ending in "6."
1936 – Just the third Masters. Weather forces postponement of the final two rounds until Monday, April 6. Horton Smith makes a 50-foot chip-in for birdie on 14 and follows with a birdie on 15 to win.
1946 – Ben Keiser is a surprise winner when both he and Ben Hogan three-putt the 72nd hole.
1956 – Jack Burke fires a 71 on Sunday to rally from eight shots down to defeat amateur Ken Venturi, who led through three rounds after an opening 66.
1966 – Jack Nicklaus earns his third green jacket, successfully doing what Spieth could not on Sunday in 2016, in becoming the first back-to-back winner. He defeats Tommy Jacobs and Gay Brewer in an 18-hole playoff. He wins despite a four-over 76 in the second round.
1976 – Raymond Floyd ties Nicklaus' then-record 17-under-par 271 to win by eight strokes.
2006 – Phil Mickelson wins his second Masters by two shots. The tournament's low round is a Sunday 66 by Jose Maria Olazabal.
BTW: Willett's win in 2016 comes after his 54-score of 216 (even par).
Andrew Harter is an amateur golfer who writes about The Masters for The Times and Democrat.