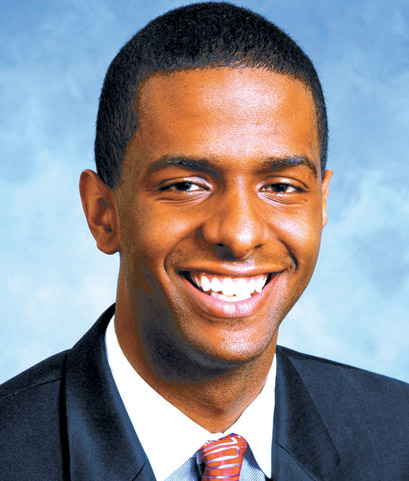 Stephen Davis and Corey Miller are among five former NFL players from South Carolina joining a lawsuit alleging the NFL concealed information linking football-related head injuries to permanent neurological problems.
Davis, from Spartanburg, was a three-time Pro Bowl running back who played for Washington, Carolina and St. Louis from 1996-2006. Miller is from Pageland and spent nine seasons in the NFL with the New York Giants and Minnesota Vikings.
Others joining the lawsuit are ex-NFL players Henry Taylor from Barnell, Travis Williams from Columbia and Langston Moore from Charleston.
Documents to get the five and Davis' wife DeeDee as part of the class-action suit were filed July 5 in U.S. District Court in Columbia. Plaintiffs lawyers say the master complaint involves thousands of retired players.
Pete Strom and Denmark Rep. Bakari Sellers of The Strom Law Firm, LLC announced they are representing the S.C. players.
"It's a lawsuit focused on the health and safety of former players," said Stephen Davis, former Redskin (1996-2002) and catalyst in leading the Carolina Panthers (2003-2006) to Superbowl XXXVIII. "I cannot remember how many concussions I've had. I live every day with the lasting effects of my head injuries. All I want is the opportunity to be a good father, a good husband, and remain in good health."
In 1994, after the well-publicized retirements of two NFL players suffering from post-concussion syndrome, the NFL formed the Mild Traumatic Brian Injury (MTBI) committee. Until that time, the NFL had ignored decades of studies dating as far back as the 1920s that linked concussion to brain disease. In 1991, three years before the NFL first began investigating traumatic brain injury concerns, the NCAA and individual college teams' medical staffs, along with lower-level football groups, adopted a wait before you return to play criteria to protect football players suspected of having sustained concussions. The NFL made no such changes.
Former Giant (1991-1997), Corey Miller said, "I've been around football my entire life and understand the devastating effects that head injuries have had on myself and on my former teammates. We all want to be healthy, we all want to be able to take care of our wives and kids despite our injuries, and we're hopeful that that is possible."
"It's not just about us, but all the future players too," concludes Davis. "By holding the NFL accountable for exposing its players to avoidable dangers and ignoring proper treatment for head injuries, the sport will become safer for those playing today and set an example for all youth football athletics programs to follow."
Centrally located in Columbia, the Strom Law Firm, L.L.C., was founded in 1996 by former U.S. Attorney J. P. Strom Jr.