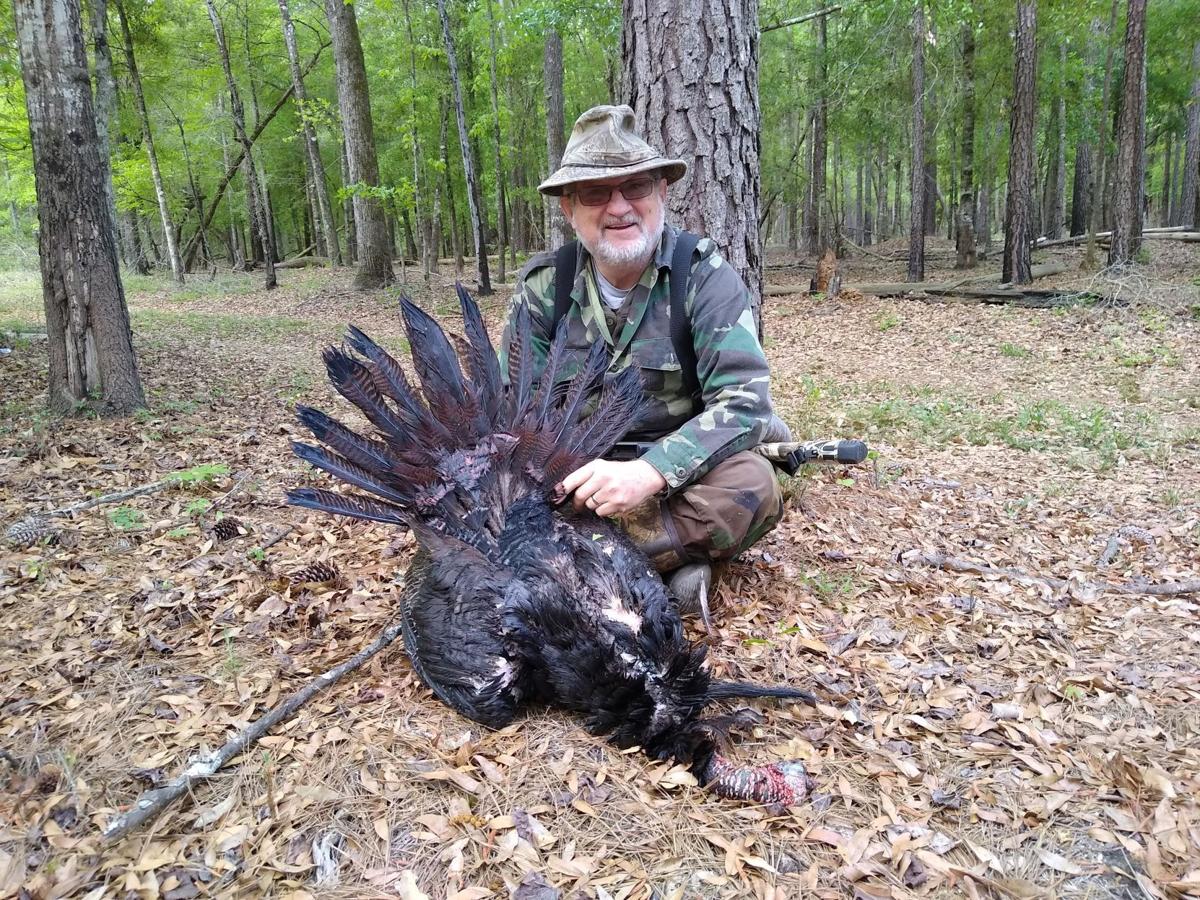 I stopped carrying a shotgun while turkey hunting several years ago. I love to get out in the woods at dawn and listen. My heart still pumps like a conga dancer at the sight of a blue and red head coming out of the swamp. I just don't care to kill them anymore.
This change in my blood lust came on gradually as the turkey numbers began to dwindle on the places I can hunt. It was easy to have friends in to hunt when I could hear 10 different gobblers most any morning on the Edisto River swamp. I used to see flocks of 30 birds when I would drive into a food plot unannounced. Those sights are now distant memories.
I still allow a bird or two to be taken out of my local flock but if I let my wife shoot one of three known mature gobblers, then I believe that's enough for the year on that place. I have a friend that lets me hunt his place. Most years we don't take a bird off of his place but when we do, that's it for that season. That being said, it doesn't leave a lot of room for me to fill a tag if I take others hunting.
With this is mind, my hunting partner Glenn Puckett and I get up several mornings a week and go listen for birds to get a census on the available gobblers on the various places on which we have access. To say the results have been disappointing this year would be a vast understatement.
The birds that are still there have been coyoteed to death. They have figured out that if they gobble in the tree before flying down, it isn't good for their health. My neighbor Sam has been watching three gobblers on corn piles since the first of the year and he says every time he gets a bird on camera, a coyote appears within 10 minutes.
The birds Glenn and I have called in have come in silently. We have seen gobblers stay in trees until nearly 9 o'clock. My old friend Dr. David Hutto has experienced the same phenomenon on his hunting grounds. We were discussing that a week ago when he disclosed that he hadn't heard a gobble all year. Well I had at least heard a gobble, so I invited my poor under-birded friend to come hunt with me last Friday. I should have known better.
We met at the old Talking Horse store a little before 6 and I walked David onto the ridge above the swamp where I usually stand and listen as the new day dawns. I described a place that he had been successful before to refresh his memory on the layout of my property and told him I had heard a bird walking the river's edge there a few days before. I told him if he had no success on that side of the property, he should ease over to the other side and call there. At that point, I drove over to another farm to walk the property lines and listen as well. A little after 8, I heard the blast of a shotgun and I knew Doc had waylaid a gobbler down near the river.
When I pulled up to the cabin, he was waiting on me with a very wet turkey in the bed of his truck. The story went something like this. After we parted ways, David went down to the area I suggested he start. He was patient and waited about an hour and a half, calling periodically but trying not to overdo it. He finally gave up and was heading to the other side of the farm when he heard a gobble from exactly the area he just vacated.
Looking around at the clear woods, there was nowhere to hide, so he simply sat down at the nearest large pine and called lightly. This elicited an instant response and he put his shotgun on his knee and waited. He had a chance to look the bird over as it came through the woods and had almost decided not to shoot the bird.
It was a nice, heavy bird and as it spotted him sitting in the opening, he had to make a choice. David has been dealing with some health issues over the last couple of years and hasn't taken a turkey in a while. He let the hammer fall. The bird flopped on the bank that dropped into the river flat and went over. Doc had to wade out into the water to retrieve his prize -- a nice 18-pound bird with near inch spurs.
He decided he wasn't going to carry the bird a half mile back to his truck, so he left him and the gun there and started walking out. When he reached the main road, the heavy flutter of wings made him look up. A larger gobbler flew out of a tree where he was still roosted at nearly 8:30 and glided through the swamp. This bird had never made a sound all morning.
We swapped stories. I hadn't heard a thing while slipping through the swamp for several miles over the morning. That was par for the course. He had only heard the bird he bagged gobble a couple of times. Turkey hunting is entirely different than it was 20 years ago and that's not a good thing.
Dr. John Rheney has been writing his outdoors column for The Times and Democrat since 1984.