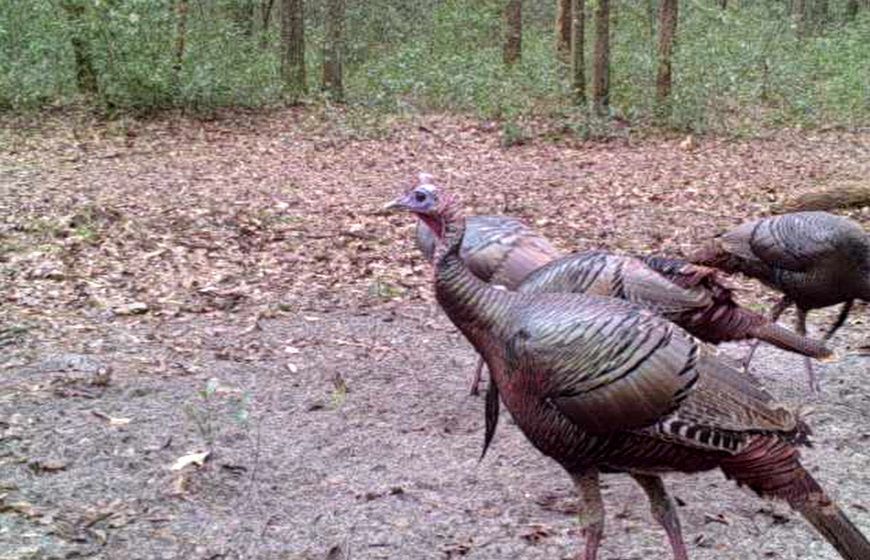 My friend Archie called me a week or two ago and said that he had more turkeys on his land than he has had in years. The trick here is to hold and protect the birds until next year with the idea of re-establishing his flock to suitable hunting levels. I have found that is easier said than done.
Just three short years ago, I had three flocks on my farm totaling about 40 birds. Now I have a group of six hens, two jakes and one mature gobbler. We didn't even hunt there this year.
Archie decided to do the obvious and plant some spring plots for the birds. Chufa is the go-to spring planting for turkeys but he asked me if I had any other recommendations. I was silent for so long racking my memory that he thought I had hung up on him. The only other spring planting I could come up with at that moment was buckwheat. We exchanged pleasantries and ended our phone call.
That got me to thinking. I always plant winter plots for the birds and deer consisting of a mix of oats, radish, clover, Austrian winter pea and sometimes wheat. In the past five years or so, I have planted up to 10 acres of chufa. But the coons and armadillos wiped out $1,000 worth of that crop in three weeks last year, so I won't be doing that again anytime soon.
The reason I stopped planting warm weather plots is quite simple. Years ago I got some spring mix from the National Wild Turkey Federation that was infested with sand spurs and it took me a decade to get my fields back under control. That involved sterilizing the ground for months at a time and hand-pulling and burning the spurs. Not wanting to go through that again, I just mow and disk the fields during the summer to keep the spurs from coming back.
Archie's call did peak my curiosity, so I did a little research. The spring plantings for turkeys are not as numerous as fall and winter varieties. Some of the more obvious are chufa and buckwheat. The varmints are not likely to mess with the buckwheat, but the deer may browse it pretty heavily before it can put on seeds. I have planted joint vetch and lupine before without a lot of success. In most cases, you need to plant a tall and fast-growing plant with it like millet or rye to protect the plants until they can sustain deer predation.
Millet and sorghum are easy to plant and are drought-tolerant. Turkeys use the resulting seed but you have to be a little careful not to plant it too heavily. Turkeys will not use a food plot that it too thick and tall and can hide predators.
A lot of people plant cow peas and soybeans because they will just about grow on a door knob. If your land is like mine, you may end up planting it about every two weeks because deer will nip them out as soon as they pop up. If you have big plots and don't plant the beans but broadcast them, it seems to work out better as far as giving the plants time to make beans that turkey can use.
Everybody likes sunflowers. Dove, deer, turkey and people enjoy them. With the advent of Cadre-resistant sunflowers, it is now possible to keep the pigweed under control. This is a blessing as all of you know that have tried to run a tractor through 10-foot tall pigweed. You just end up scattering the seed and turning one plant into a thousand, not to mention the sharp pods don't feel very good going down the back of your shirt. If the sunflowers survive to maturity in 90 days, running a mower through them ever so often creates food and a safe space for turkeys.
Perhaps more importantly, the food source needs to be near a place for the animals to get water and cover. I think the most important thing I ever did for my turkeys was to expand my food plots to at least 4 acres in size and dig water holes next to those that weren't near a source.
Well that is about all I could find. Hope that helps Arch.
Dr. John Rheney has been writing his outdoors column for The Times and Democrat since 1984.
Be the first to know
Get local news delivered to your inbox!