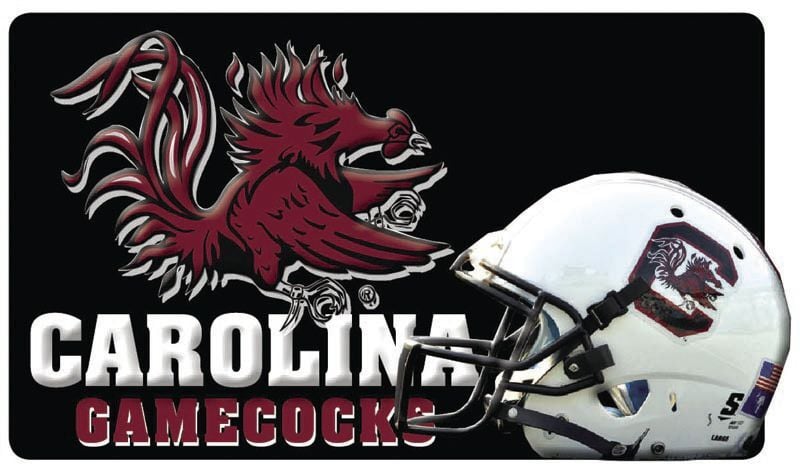 COLUMBIA — By the time South Carolina football kicks off its season against Tennessee on Sept. 26, the Gamecocks will have had the rare opportunity to watch two full weekends of Power 5 football before playing a single snap of their own.
In a year that's been full of obstacles - with more surely to come - South Carolina will look to at least benefit from the advantage of learning from some of the other teams' mistakes.
With positive COVID tests and contact-tracing protocols keeping large groups of players on teams across the country out of multiple practices, this past weekend's slate of games unsurprisingly revealed that there could be some sloppy football early this season.
"I think you saw some of the football (Saturday) with some of the special teams issues people were having, so we're going to concentrate again in Tuesday's practice with a lot of those situations that come up," South Carolina head coach Will Muschamp said Sunday night.
The Gamecocks return senior place-kicker Parker White, who has developed into one of the most accurate kickers in the conference, but they'll replace his holder and long-snapper.
Punter Joseph Charlton, arguably the best in school history at that position, is now starting for the Carolina Panthers with highly rated freshman Kai Kroeger likely to take his place for the Gamecocks.
With a new punt returner (Jammie Robinson or Jaycee Horn) also taking over for Bryan Edwards (now a Las Vegas Raider), there will be plenty of new cast members on the Gamecocks' special teams to include the usual year-over-year turnover at all of the other blocking and tackling responsibilities on special teams that often go unnoticed by non-coaches.
"We had 20 special teams snaps (in the scrimmage)," Muschamp said. "We incorporated within the scrimmage when punts came up we had seven live punts we had to cover where we had to hold up or come to the punter.
"We had 12 field goal or PAT situations and we were much better in protection than in the previous scrimmage and we started the scrimmage with a live kick off vs. kickoff return."
As the Gamecocks completed their final practice of the preseason on Tuesday, before officially turning their attention to Tennessee on Thursday, Muschamp followed through with his promise to spend more time on special teams.
"We got a lot done today," Muschamp said Tuesday. "There were some things we needed to clean up that maybe we didn't hit during training camp in all three phases. This is our last training camp practice. We did a lot of special teams work today to go back to see where some guys are fitting in. You've got to have a lot of depth.
"We're headed into the unknown as far as the season is concerned, so we've got to create depth on our football team and have a bunch of guys ready to go in all three phases. I was pleased with the focus - a good situational practice."
Be the first to know
Get local news delivered to your inbox!