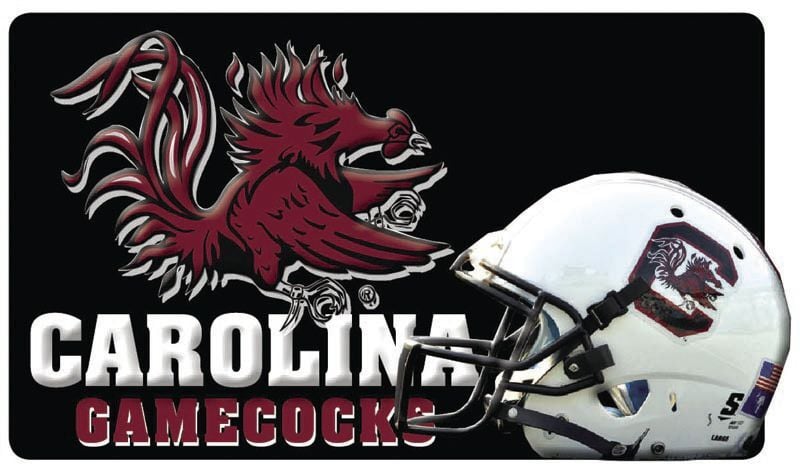 A linebacker nicknamed "Bam" may be just what the South Carolina defense needs as the Gamecocks looked to add to their linebacking room on Wednesday's National Signing Day.
Dodge City (Kansas) Community College four-star linebacker Tavareon "Bam" Scott committed to South Carolina, potentially providing an immediate boost to the room for Shane Beamer and the Gamecock defense.
The 6-foot-4, 220-pounder choose South Carolina over finalists Mississippi State and West Virginia.
Scott is the third linebacker in the 2021 class for the Gamecocks, joining high school commit Kolbe Fields and Delaware transfer Debo Williams, and the fourth if you include Georgia State transfer Jordan Strachan, who is listed as an outside linebacker but is technically more of an edge rusher.
Scott was the second pledge of the day for South Carolina after Mobile (Ala.) Baker three-star cornerback LaDareyen Craig.
South Carolina extended an offer to Craig last Monday and the 6-foot-2, 175-pounder announced his pledge during a National Signing Day ceremony at his school.
Craig landed offers from Mississippi State and Oregon State during to go along with a previous offer from Southern Miss.
Also committing on Wednesday was three-star linebacker Kolbe Fields (6-1, 20, New Orleans).
He had offers from Arizona, Memphis, Houston, Purdue, Oklahoma State and SMU.
Of his choice, Fields said:"For one, it's the first SEC school to put their trust into me. That's a big thing, because that's the first school that actually believed that you can play at that level. And then, on top of that, I had been in contact with them like months before but they were waiting (to offer). They kept their word. They were waiting to hire a head coach. Then Boom, when they announced that Coach Beamer was the head coach, I got the phone call from him. That's what triggered it all, that they weren't lying to me, they're being for real about what they want to do."
A fourth Carolina signee on Wednesday was three-star defensive lineman T.J. Sanders (6-4, 285 Marion).