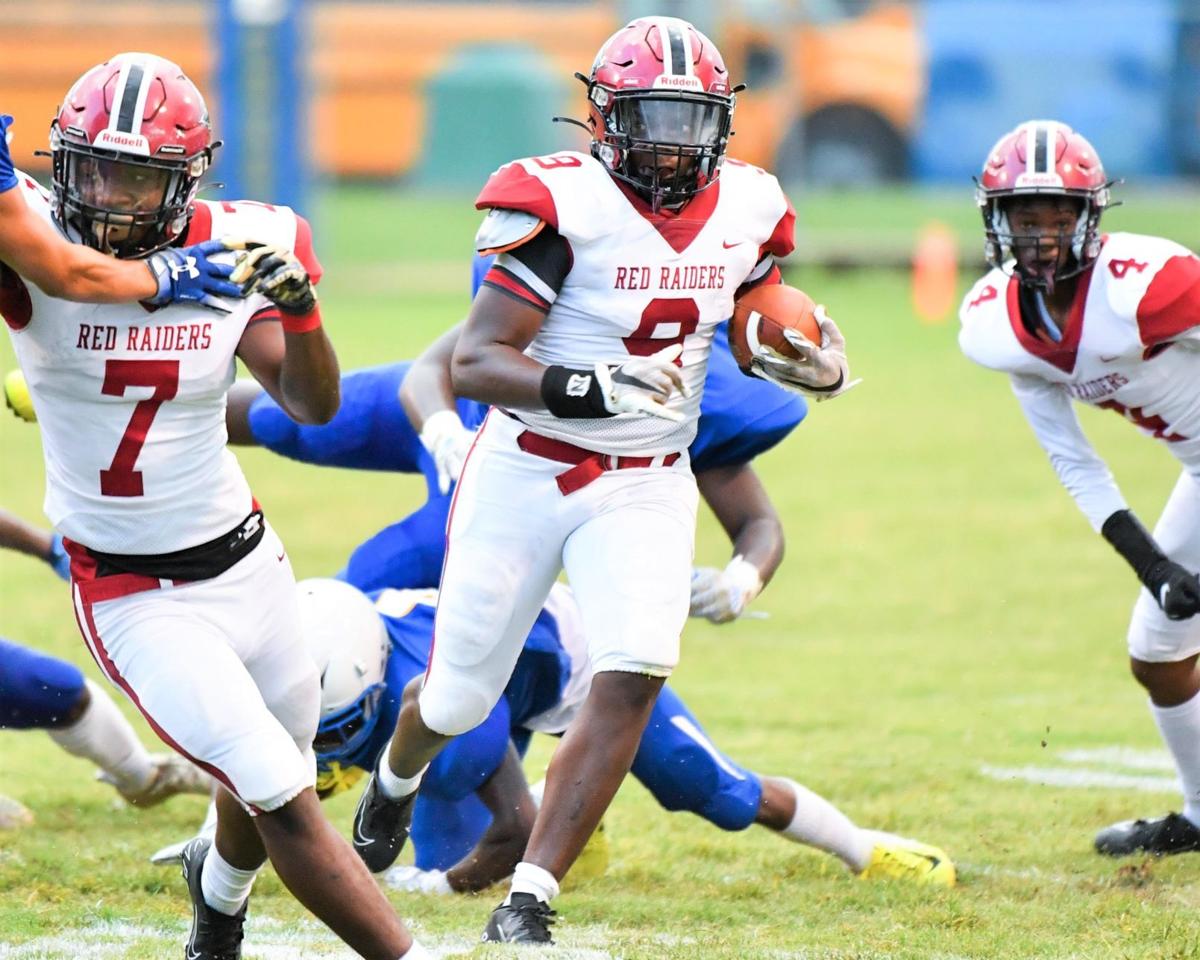 Bamberg-Ehrhardt football coach Robert Williams said his team spent its bye week trying to get healthy as they prepare to face Estill Friday.
The Red Raiders are looking to improve to 3-0 with a road contest against the Gators. Williams said his team is confident after shutting out Bluffton 27-0 last week.
"It's always good to get a win, especially when you have a week off," Williams said. "You don't want to spend two weeks with a loss. Every time we go out there, we expect to play hard and have good things happen for us."
Despite Estill's loss to Wade Hampton last week, Williams knows the Gators will be prepared to hand B-E its first loss.
"(Estill) is very physical and fast," Williams said. "(Estill) can score on any play, they are one of those teams where you know it's going to be a dog fight. It's going to be a good game."
During the off week, Williams stressed to his players the importance of ball security and discipline.
"We try to tell our team each week to do what they are taught to do," Williams said. "We're not asking anyone to do anything extra. We're going to stay in our position and play our responsibilities. If we do that, we'll be fine."
Defensively, the Red Raiders are yet to allow a score against the opposing team. The lone touchdown against B-E came on a 96-yard kickoff return in Week Zero against Edisto.
"The defense has played well," Williams said. "They're fast, physical and well coached. The same can be said for the offense; they haven't played too bad themselves. We played a bigger school (Bluffton) last week and moved the ball well. Both sides have been playing pretty good ball."
It is also the region opener for the Red Raiders. It was announced earlier this week that coaches in Region 6 Class A would alter their schedules in order to play region games over the next four weeks. These games will determine possible seeds for the playoffs.
"Obviously we want to win every game, but we're just trying to get better each week," Williams said. "By the end of the year, we'll be playing our best football."
Bamberg-Ehrhardt travels to face Estill Friday night with kickoff scheduled for 7:30.