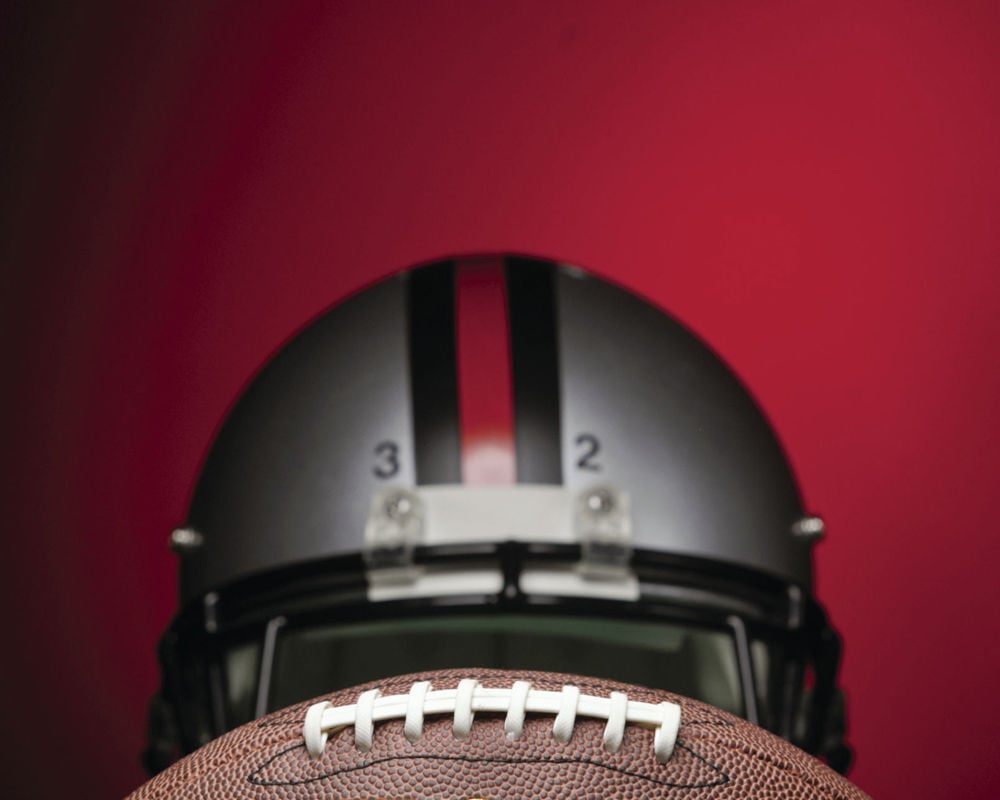 Don-Tariq Nash Perkins' 23-yard field goal with three seconds left in the game secured the Orangeburg-Wilkinson Bruins' first win of the 2021 season Saturday night.
O-W (1-3) defeated its cross-county rival Calhoun County Saints (1-3) 17-16 in a game played at the Bruins Den.
"Learning to finish games. That's a rivalry game for the kids, the coaches. Coach Farmer, myself are really close. We've worked together, coached against each other, so it's a rivalry game," O-W head coach Kevin Crosby said.
"I commend our kids. They did a heck of a job of hanging in there on that last drive," Crosby said.
Crosby has noticed progress in his team's ability to perform under pressure late in games.
"What I saw was I saw resiliency right there. Back in the day, I know when we have been down like that with a minute and some change on the clock, we would've panicked and dropped our heads," Crosby said.
"But we didn't drop our heads. We just kept fighting and sticking to our game plan," Crosby said.
The Saints scored the only points of the first half, taking an early first-quarter lead, 8-0, on a 23-yard Russell Brunson Jr. pass.
The Bruins opened the second half with an up-tempo pace, which led to an Isaiah Tyler rushing touchdown, making the score 8-7.
Keondre Dickson was the second Bruin ball carrier to rush for a touchdown in the third quarter, giving O-W a 14-8 lead.
Brunson found Zachary Christian in the end zone and the Saints reclaimed the lead in the fourth quarter, 16-14.
Turning point
O-W's final drive of the game. The Bruins' 10- play drive began on the 11-yard line with 3:38 remaining in the game. It was capped off by Don-Tariq Nash Perkins' 23-yard field goal.
Key perfomer
Don-Tariq Nash Perkins -- The O-W kicker was 2-2 on PAT attempts and made his only FG attempt.
Key number
89: That's the number of yards the Bruins marched downfield to set up the game-winning FG.
How they scored
CC: Russell Brunson Jr. 23-yard pass – two-point conversion good by Devin Bull
O-W: Isaiah Tyler seven-yard run – Nash Perkins extra point good (8:41)
O-W: Keondre Dickson eight-yard run – Nash Perkins extra point good (5:24)