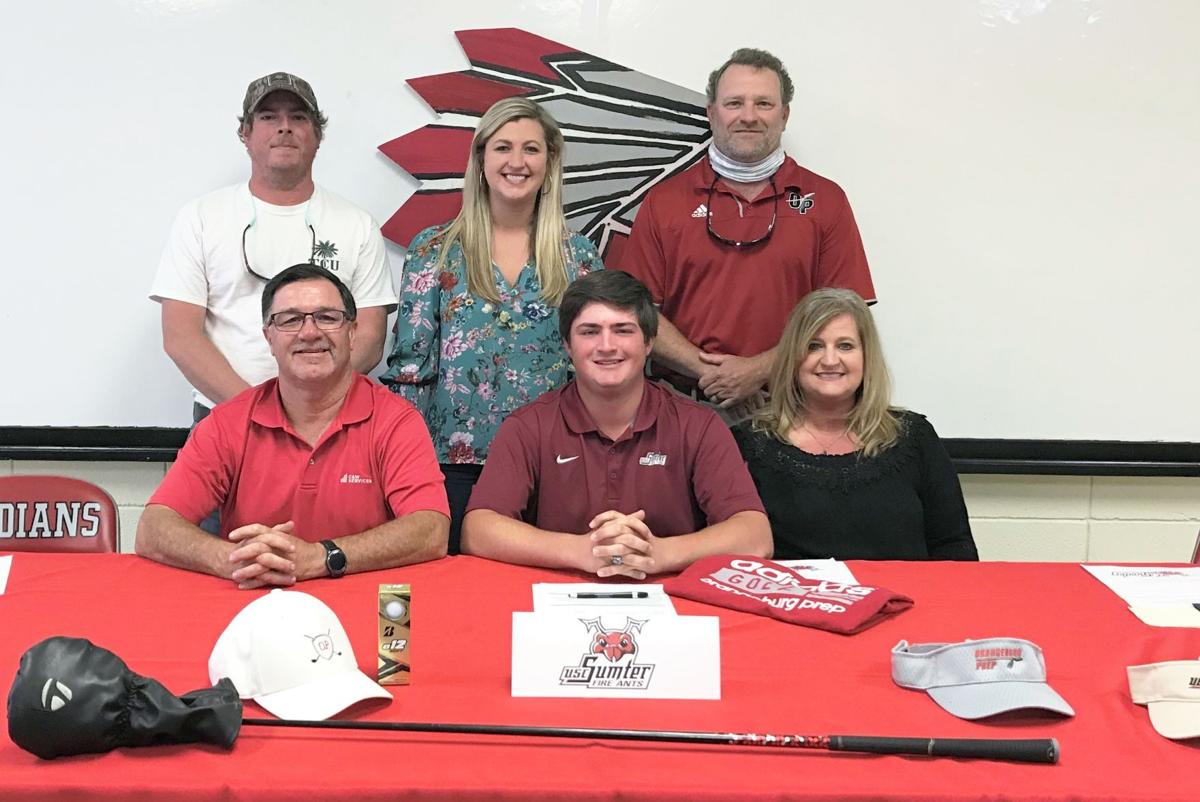 Matthew Zeigler officially accomplished one of his high school goals on Thursday.
The standout Orangeburg Prep golfer signed his national letter of intent to play golf for the USC Sumter Fire Ants, as he begins his college career.
"It feels like a goal finally accomplished, that's what it feels like," Zeigler said after signing. "Ever since a summer ago, I was thinking about USC Sumter, and some in the fall. I just wanted to go to USC Sumter.
"I wanted to go to a good two-year school, nice and small, and I can really enjoy it. I started to connect with the coach and others in the program over there. It's a really good environment."
Ziegler helped lead Orangeburg Prep to a region championship and a third-place finish in Class 2A play in the South Carolina Independent School Association state golf tournament. The Indians finished the season with a 30-6 record.
Zeigler said winning a region championship was another accomplishment he had focused on for his senior season.
"This season we won the region," he said. "That was one of my goals to do before I left this school.
"It proves a point though, that you need a team to win (a) region (championship), it's not just one player. So it was great that we finally achieved that I was able to reach that goal with my team."
Al Hay, head golf coach at OPS, said Zeigler is more than a winning golfer, as he plays the sport with the right attitude and respect for those around him.
"He's put in a lot of hard work to make that happen, and I'm extremely proud of him," Hay said of Zeigler. "He's kind of a gentleman in a gentlemen's sport. He'd always introduce himself to the opposing coaches, and the opposing coaches always asked about him and how he was doing. He was very cordial. Whether he succeeds in golf or not, he's going to succeed in life, because he's a great kid."
Zeigler has already set goals for his academic and collegiate golf career, whether or not he gets the opportunity to play in a 4-year program later.
"My goal is to start school there (at USC Sumter) and try to concentrate on school, but have fun with golf and go out there and just give it all I can," Zeigler said. "I just want to try to represent USC Sumter as well as I did Orangeburg Prep while I was here."