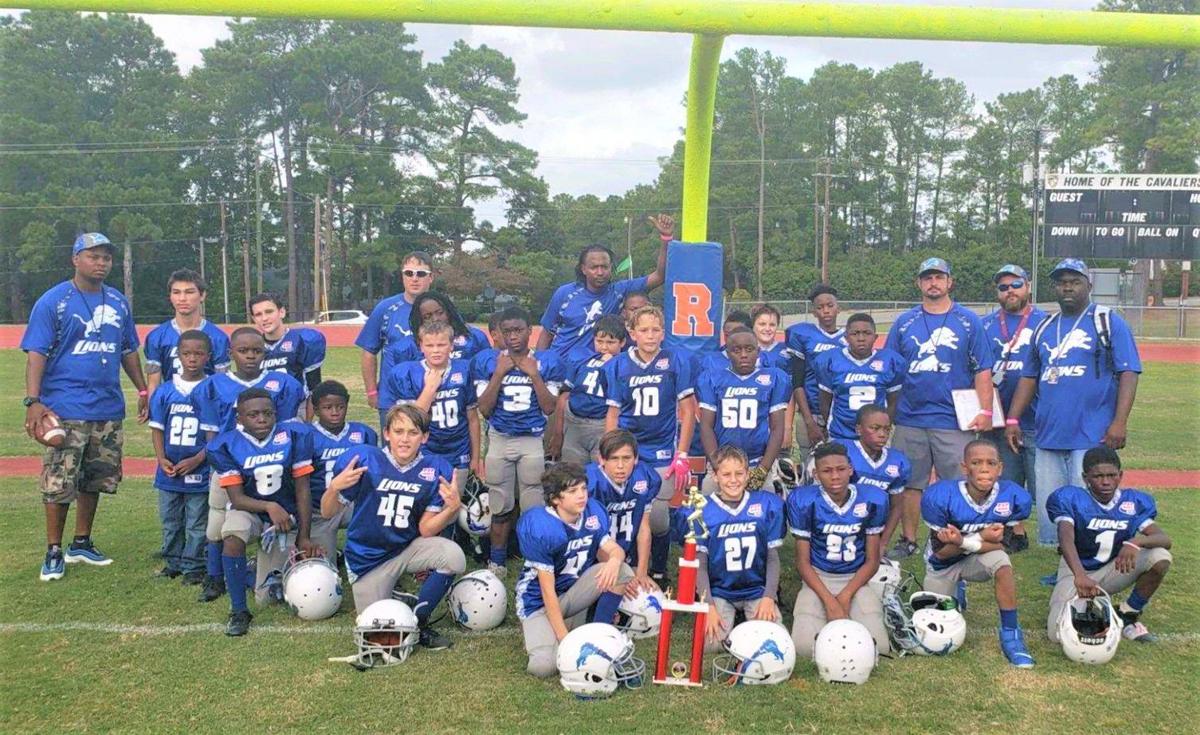 Garden City Lions runner-up
in SC Pop Warner title game
The Garden City Lions, Orangeburg's first Pop Warner youth football team, completed its first season with a 7-2 record, qualifying them for the Pee Wee Division final in the SC Midlands State Pop Warner Championship.
On Saturday, October 26, the newly-formed team played against the Fort Jackson Falcons at Richland Northeast High School in Columbia.
The Lions lost 14-0. But the players are "excited for the future" according to Lions coach Carl Wright.
Wright says he enjoys "getting the kids amped up and putting them in position to win."
Coach Joey Kittrell shared Wright's excitement about the team's success this season.
"This game was special, because it was the first time I have ever experienced a championship (atmosphere)," Kittrell said.
Fifth grade Edisto Elementary student Jason Worthington plays defensive and offensive line for the Lions and said that playing in the championship game "felt good" and "meant a lot."
Sixth grade Carver Edisto Middle School and Garden City Lions wide receiver Makye Ballen said he is "proud" of his team for making it to the championship in their first year.
Fifth grade Whittaker Elementary student and Lions running back Tyrene Tyler said he "feels good" about making it to the championship.
"We worked so hard to get to this moment," Tyler said. "We are the best team in Orangeburg." 
The Garden City Lions play in three age-based divisions, the Tiny Mites (5-7), Mitey Mites (7-9) and the Junior Pee Wees (9-11).
Coach Wright encourages parents who have kids who are interested in joining the Garden City Lions to "look us up and bring your kids out."
Get in the game with our Prep Sports Newsletter
Sent weekly directly to your inbox!