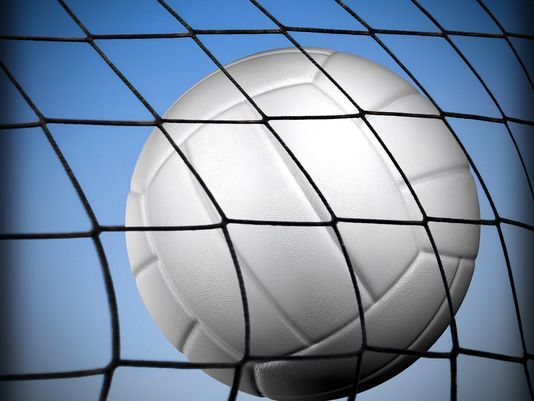 Branchville takes tri-match
BRANCHVILLE - Branchville took wins over visiting Bamberg-Ehrhardt and Allendale-Fairfax in a tri-match on Tuesday, moving to 3-0 overall, 2-0 in region play.
The Lady Yellow Jackets defeated B-E by game scores of 25-19 and 25-23, and defeated A-F by game scores of 25-10 and 25-17.
Branchville was led by Brianna Wiles with 13 kills, 4 aces and 11 digs, Olivia Banks with 7 kills, 7 digs, and an ace, Haley Hess with 15 digs, 19 receptions and an ace, and Riley Shuler with 22 assists, 10 digs and 3 aces.
The Lady Jackets play on Thursday at Bethune-Bowman at 5:30 p.m., before hosting the Jacket Invitational Tournament on Saturday.
Edisto 3
Barnwell 0
BARNWELL - Edisto moved to 3-0 overall and in region play with Wednesday night's 3-0 win against Barnwell.
The Cougars were led by Hannah Breland with 8 points, 6 aces and 19 kills, Chloe Hall with 7 points, an ace and 22 assists, Saniya Mack with 6 points, 5 aces, 4 kills and 36 digs, and Ashley Shafer with 4 assists, 7 kills and 17 digs.
Edisto will play host to Silver Bluff in another region match on Thursday at 6:30 p.m.
Edisto 2
Barnwell 0
BARNWELL - Edisto moved to 3-0 in region play with Wednesday's 2-0 win at Barnwell, with game scores of 25-11 and 25-17.
The JV Cougars were led by Morgan Dukes with 8 service points, ZyAsia Stewart with 4 points, 3 aces, 7 kills and 4 blocks, Jamequa Bailem-Odom with 5 points and 2 aces, Taegan Zorn with 4 points, 2 aces and 7 assists, and Callie Hewitt with 2 service points, 3 aces and 3 kills.
HMGA monthly tournament
The Hillcrest Men's Golf Association will host its monthly tournament on Sunday, September 20 at 9 a.m. at Hillcrest Golf Course.
The format is individual stroke play with handicap.
Golfers should sign up by Saturday at 5 p.m. at the Hillcrest pro shop to be included in tournament play.
Also, The Elks Club Golf tournament is set for October 17-18. There is limited space available. Call Randy Shuler at 803-516-1735 if you are interested in The Elks Club event.
WCS benefit golf tournament
Wesley Christian School will host its annual benefit golf tournament on Saturday, September 26 at Hillcrest Golf Club.
Check-in begins at 8 a.m., with tee times starting at 9 a.m.
4-player teams will compete in captain's choice format. There will be door prizes and awards for longest drive and closest to the pin.
Entry is $50 per golfer. Hole sponsorships are still available for businesses or individuals for $100 each.
For more information, call 803-707-1553.
Get in the game with our Prep Sports Newsletter
Sent weekly directly to your inbox!