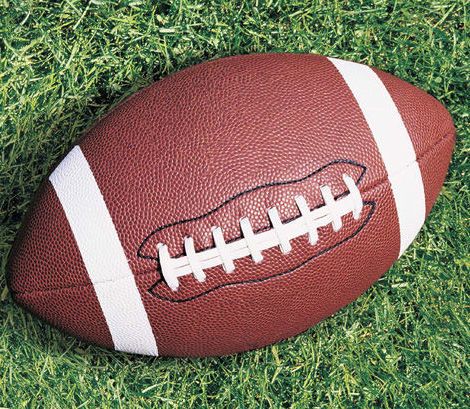 Holly Hill Academy 38
Wardlaw Academy 6
HOLLY HILL — Holly Hill Academy moved to 2-0 this season with a 38-6 home win against Wardlaw Academy on Friday, rushing for 400 yards on 45 carries.
Zach Pelloni had 11 carries for 173 yards rushing and 2 touchdowns, along with 25 yards receiving, Davin Walling had 5 carries for 90 yards rushing and 2 touchdowns, Marion Breland had 12 carries for 81 yards, a touchdown, three 2-point conversion runs and a 2-point conversion pass, and Perrin Breland had 5 carries for 46 yards.
Defensively, the Raiders were led by Perrin Breland with 12 tackles, Zach Pelloni with 8 tackles, Jacob Rogers with 8 tackles, Davin Walling with 7 tackles, Cooper Canaday with 7 tackles, Mason Rudd with 7 tackles, and both Marion Breland and Ramsey Norris with 5 tackles apiece.
HHA- 1st Q :15.9  Davin Walling 1 yard run (Marion Breland 2 pt conversion good (8-0)
HHA- 2nd Q 5:15 Davin Walling 73-yard run (run failed) (14-0)
HHA- 3rd Q 11:36 Zach Pelloni 72-yard run (Breland 2pt conversion pass to Jacob Rogers) (22-0)
WA- 3rd Q 8:30 John David Satcher pass complete to Avery Spurlock (run failed) (22-6)
HHA- 4th Q 8:06 Pelloni 54-yard run (Breland 2pt run) (30-6)
HHA - 4th Q 2:02 Breland 15-yard run (Breland 2 pt run) (38-6)
NEXT GAME: Holly Hill Academy travels to play at Jefferson Davis Academy next Friday.
Andrew Jackson Academy 56
Jefferson Davis Academy 14
EHRHARDT — Jonathan Schaffer and Carson Cone accounted for 3 touchdowns each on Friday, as Andrew Jackson Academy took a 56-14 home win against Jefferson Davis Academy to move to 2-0 this season.
Schaffer led the Warriors in rushing, taking 6 carries for 89 yards and 2 touchdowns, while Bug Brunson added 12 carries for 70 yards and 2 touchdowns, and Cone added 6 carries for 72 yards and 3 touchdowns.
Tucker Cook added a pair of 2-point conversions for AJA.
Brunson connected on 6 of 9 passing for 128 yards and a touchdown.
Reese Donahue had a reception for 36 yards and Schaffer added a reception for 39 yards and a touchdown. 
Cone led the defense with 10 tackles and a fumble recovery, while Schaffer added 8 tackles, and both Cook and Kevin Barnes added 4 tackles apiece.
AJA will play at Wardlaw Academy in Johnston next Friday night.
Thomas Heyward Academy 38
Dorchester Academy 14
ST. GEORGE — Dorchester Academy moved to 0-2 this season with Friday's 38-14 home loss to Thomas Heyward Academy.
Ben Marchant caught a touchdown pass for the Raiders, and Ben Singletary had a touchdown run for the home team.
Hunter Hartzog and Noah Byron led the way for DA on defense, with help from Connor Hartzog and Haden Hartzog.
DA plays at Orangeburg Prep next Friday.
Clarendon Hall School 44
Cathedral Academy 28
SUMMERTON — Junior wide receiver Kylic Horton scored 32 of Clarendon Hall's 44 points in Friday's 44-28 home win against Cathedral Academy.
The Saints moved to 1-1 with the win.
Horton had 5 receptions for 185 yards and 3 touchdowns, a 2-point conversion, 2 kickoff returns for touchdowns (one for 80 yards and one for 95 yards), and added a punt return for 38 yards and good field position.
Clarendon Hall will play at Laurens Academy next Friday night.
Jefferson Davis Academy 46
Holly Hill Academy 14
BLACKVILLE - Jefferson Davis Academy took a 46-14 win at home against Holly Hill Academy on Thursday.
HHA was led by Jonathan Boyd with a rushing touchdown and Ax Wolpert with a kickoff return for a touchdown.
HHA (0-2) play host to Clarendon Hall next Thursday at 6:30 p.m.
Get in the game with our Prep Sports Newsletter
Sent weekly directly to your inbox!