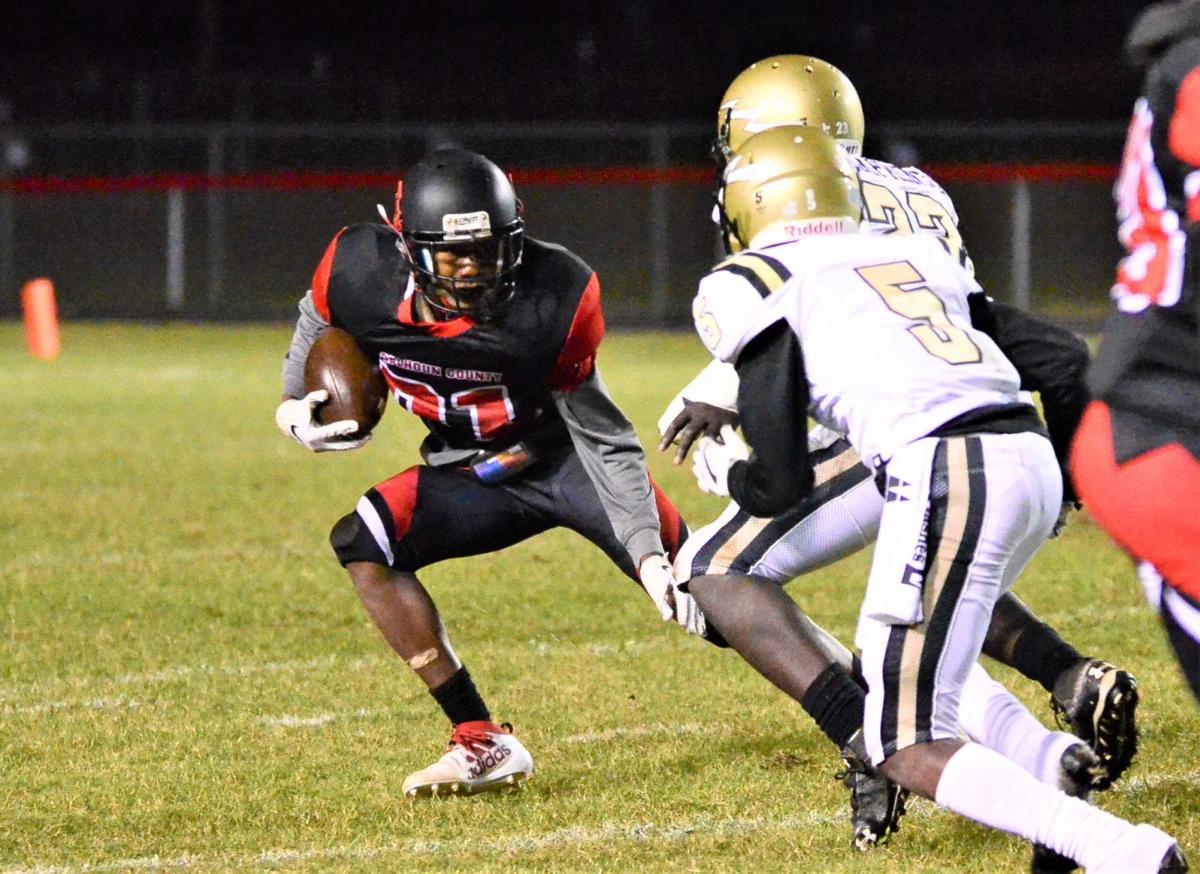 The S.C. High School League Executive Committee approved on Wednesday its plan to shift the beginning of the high school football season in South Carolina due to continued health concerns with the coronavirus pandemic.
The announcement came just hours before Governor Henry McMaster recommended that all schools open after Labor Day (Sept. 7).
The SCHSL's proposal calls for fall sports moving start of practices from July 31 to August 17, with a shortened season in football, girls tennis and volleyball. Those three sports are asked to play region games first, to determine playoff qualifiers, before playing any non-region games.
Plans are for each football team to have up to two scrimmages and participate in one jamboree if they so choose, before games begin on Sept. 11. League officials noted that there is flexibility, if more health concerns arise, where the season could be pushed back and begin later in September or in early October.
Gov. McMaster warned earlier this month that he would not lift current statewide restrictions on social gathering, including spectator sporting events, should COVID-19 infection numbers continue to climb for weeks.
In hopes that those numbers improve before early September, the high school league has put forth its best-prepared plan.
Under the plan, SCHSL Commissioner Jerome Singleton said that the seven-game season would — if it begins on time — run from Sept. 11 until Oct. 23, and the schedule would feature teams playing region games first. Playoffs will begin on Oct. 30 and last for 4 rounds, compared to the usual 5 rounds, with state championships played the weekend of Nov. 20.
T&D Region teams, most of which are moving into new SCHSL region settings, have the following region expectations this season: 6 region games (Calhoun County, Hunter-Kinard-Tyler/North, Denmark-Olar), 5 region games (Orangeburg-Wilkinson, Lake Marion, Woodland), 4 region games (Edisto, Bamberg-Ehrhardt, Bethune-Bowman, Branchville).
Also, teams that don't make playoffs will be allowed to schedule an 8th game of their choosing with a non-region opponent, on either of the first two playoff weeks. Individual school districts will be in charge of determining limited or unlimited fan attendance at football games and other sporting events.
"If there's a chance to have school, we should look at the chance for our athletes to play sports," Singleton said. "The plan that we put in place is one we started developing back in late May and early June. I think the thing that makes this plan unique is that we have a lot of flexibility.
"At first it starts out as a two-week rolling window, in case there is a challenge to getting started with practices or started with the season. We reserve the right to move it back at least a week, so people can use it for an organizational period. But, once we go into preseason workouts, there are no more (limited participation) phases (like what league member schools were told to follow this summer)."
Singleton said it is commonly considered that high school football teams need 4 weeks of preseason workouts to prepare to play a season. All efforts will work toward each team in the state being given that opportunity.
"We are asking every school to play all region games in 7 weeks," Singleton said. "That way we can have our final state championship game played the weekend of Nov. 20, two weeks prior to when we regularly finish playoffs.
"Why is that important? Well, through the years, we have experienced catastrophic weather conditions, hurricanes, that a lot of times forces us to move our date. So, we have that two-week window as a buffer, for bad weather or if something with the virus causes us to shut down for a time."
With social distancing readily available in fall sports including swimming, girls golf, cross country and competitive cheer, those competitions will begin in late August or early September, with regular qualifier events determining advancement to respective state finals.
All current league plans are to finish football playoffs by at least the first weekend in December. If that is not possible, Singleton said SCHSL officials will meet to determine how best "to invade another sport's season, by either extending this season to overlap, or simply reconfigure the winter sports season and try to keep a separation."
Singleton said that many across the state were disappointed with the way spring sports in 2020 were shut down, as schools went the virtual route and students weren't allowed to gather on campuses as COVID-19 concerns grew worldwide. Singleton said it's possible that the league might require front-line volleyball players, involved in face-to-face net play inside 6 feet, to wear masks this season. All measures are being considered to avoid eliminating a sport for an entire school year.
"Any time we eliminate a sport, we eliminate a segment of kids," Singleton said. "That could be the only sport they play. And for the multi-sport athlete, that's less of a challenge, because they have to shift and go to another sport that they look to participate in.
"We want to keep opportunities to play sports open, as much as possible. Health and safety is paramount. But if there is an opportunity for a kid to enjoy activities, we can't ignore that. If there's an opportunity for school, we have to keep exploring an opportunity for them to play and be a part of their sport. As we find out more about this virus and how it is transmitted, we are finding out that what is 'real' today might be 'truly unreal' tomorrow. It's a moving target, as we aim to do what's best for our high school athletes."
High school football in the winter or spring is still a possibility. But, for now, the plan is to play an abbreviated schedule of games during the fall.
According to Singleton, 19 league member schools reported at least one positive coronavirus test among tested student-athletes in training this summer, as 155 high school athletic directors responded to a league survey. Any virus testing is still left up to local communities, school districts and schools.
Concerned about COVID-19?
Sign up now to get the most recent coronavirus headlines and other important local and national news sent to your email inbox daily.