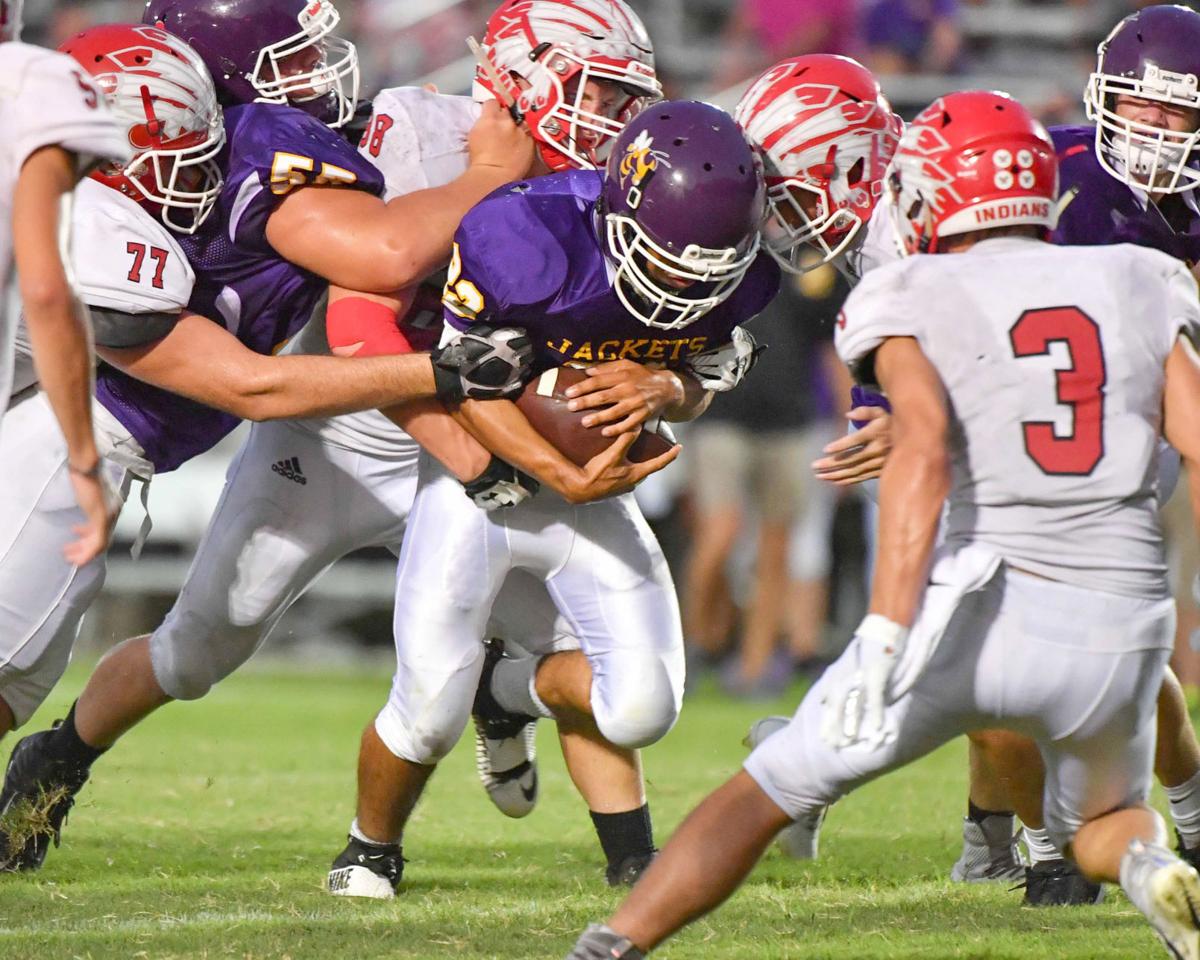 While some petitioned the South Carolina High School League on Wednesday to flop fall and spring sports this school year, South Carolina Independent School Association officials announced an adjusted fall football schedule.
The South Carolina High School League Appellate Panel delayed a possible Wednesday vote until August 10 on Lexington District One's appeal to flip the fall and spring sports seasons for this coming school year, in order to have limited contact sports considered "low-risk" for passing on a virus played first in light of the coronavirus pandemic.
For now, the SCHSL plan that was approved last week by the league's Executive Committee, remains in place.
The SCHSL plan keeps sports in season with a target fall sports practice date of August 17 and a desired start date for games (for sports other than football) of August 31.
SCHSL football games are targeted to begin on September 11, if the August 17 practice start date is met.
"It makes it tough moving forward," said Jerome Singleton, SCHSL commissioner, referring to the timing of the next league Appellate Panel meeting and the desired practice start date. "Our advice to our schools is go with what we know (the current SCHSL plan)."
Meanwhile, SCISA announced that its member schools will not have football scrimmages or jamboree play during preseason preparations and Week Zero games have been canceled for 2020. SCISA football season play will begin Week One and continue as scheduled, based on current plans.
With the changes, August 28 opening games will include Orangeburg Prep at John Paul II, Dorchester Academy at Hilton Head Christian, Calhoun Academy at Greenwood Christian, Holly Hill Academy at Laurens Academy, Andrew Jackson Academy at Northside Christian (Lexington), and Palmetto Christian at Clarendon Hall. 
After a 10-day "dead period" - no workouts allowed - for programs to distance and take care of thoroughly cleaning facilities, SCISA football practices will start August 3, with helmets. On August 10, SCISA football teams can practice in helmets and shoulder pads, up until August 17 when helmet and full pads are allowed for workouts.
The SCHSL Executive Committee is scheduled to again meet on August 4 and August 5. Singleton says it's on the agenda for August 5 to discuss the status of the fall sports plan the league is currently working under and to further discuss the plan moving forward.
"We'll put our full focus on that plan that's in place," said Singleton, having noted a week ago that adjustments could be made to dates and scheduling of allowed workouts.
Singleton noted last week that the SCHSL plan, approved on a 14-2 vote by the Executive Committee, allows for flexibility in terms of moving back dates based on COVID-19 data.
If the Lexington appeal is approved August 10, Singleton noted the Appellate Panel will determine the "what ifs" of that plan.
The Appellate Panel's motion to move back the vote on the Lexington plan, which was defeated last week by a 16-1 vote and would radically change what was put in place, was based on committee members requesting more data on both the Lexington plan that was denied and the SCHSL plan that was approved.
The panel's chairman also noted that information that comes from the August 5 Executive Committee meeting will be of value to those voting on the panel.
Singleton also mentioned that he was contacted by the Greenville County School District on Monday and told they would like to appeal an Executive Committee decision denying their request that all districts be required to shut down current off-season workouts, as they did in late June. Singleton said that he never heard further from GCSD after the initial contact on Monday.
Singleton said in a Wednesday afternoon press conference that he remains concerned about COVID-19 numbers.
"I think we can all agree the risk isn't going away. I wish I could say that time is the answer," Singleton said.
Concerned about COVID-19?
Sign up now to get the most recent coronavirus headlines and other important local and national news sent to your email inbox daily.