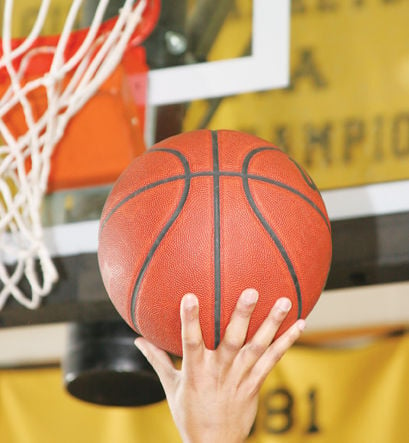 OPS gets region win
The Orangeburg Prep Indians opened up region play with a 46-37 win over Thomas Sumter Academy on Tuesday.
McCullough Mims and Mikey Templeton each had 10 points. Matthew Hawkins had a game-high 14 for TSA.
The Indians, 3-2 overall and 1-0 in region play, will take on Palmetto Christian Friday at home in another region matchup.
HHA gets 65-57 win
HOLLY HILL – Holly Hill Academy defeated St. John's Christian 65-57 on Tuesday.
For HHA: Jabari Sumpter 29 points and 18 rebounds; Marion Breland 13 points, 8 rebounds, 4 steals; Ethan Stokes 9 points; Tyler Wright 9 points, 7 rebounds, 3 steals.
HHA travels to Jefferson Davis on Tuesday.
Andrew Jackson tops Richard Winn
WINNSBORO — Andrew Jackson Academy got a double-double of 12 points and 13 rebounds from Jonathan Schaffer in Tuesday's 67-56 win at Richard Winn Academy.
Chase Carson added 22 points, 6 rebounds and 5 assists for the Warriors (3-3 record).
Jeb Fickling added 14 points, 5 rebounds and 3 assists, while D.L. Johnson added 8 points and 10 rebounds.
AJA will play host to Jefferson Davis Academy on Friday at 7 p.m.
OP girls get region win over TSA
The Orangeburg Prep Lady Indians opened the New Year with a region win against a Thomas Sumter Academy, defeating the Generals 50-16.
Ryn Grubbs led all scorers with 12 points, 6 rebounds, and 5 steals. Campbell Delaney, Isabelle Wassell, and Laine Grubbs all chipped in 6 points.
Orangeburg Prep will be back in action on Friday when they host Palmetto Christian Academy at 5:30 p.m.
St. John's defeats HHA
HOLLY HILL – St. John's Christian defeated Holly Hill Academy 53-48 on Tuesday.
For HHA: Madison Steele 19 points, 9 rebounds; Brooke Fennessy 14 points; Halle Mott 9 points, 12 rebounds.
HHA travels to Jefferson Davis on Tuesday.
HHA tops St. John's Christian
HOLLY HILL – Holly Hill Academy defeated St. John's Christian 42-35 in JV boys basketball action on Tuesday.
Leading HHA scorers: Ashton Soles with 17 points, Jamie Stephen with 8 points, Cooper Canaday with 7 and Mason Rudd with 6 points.
Leading St. John's Christian: Jake Lloyd with 17 points.
HHA, 2-1, plays again on Tuesday at Jefferson Davis Academy at 5 p.m.
HHA JV girls defeat St. John's
Holly Hill Academy's junior varsity girls defeated St. John's 21-16.
Peyton Strickland had 7 points. Kaley Bell had 6 points, Ragan Steele had 5, and Leanna Broadway had 3.