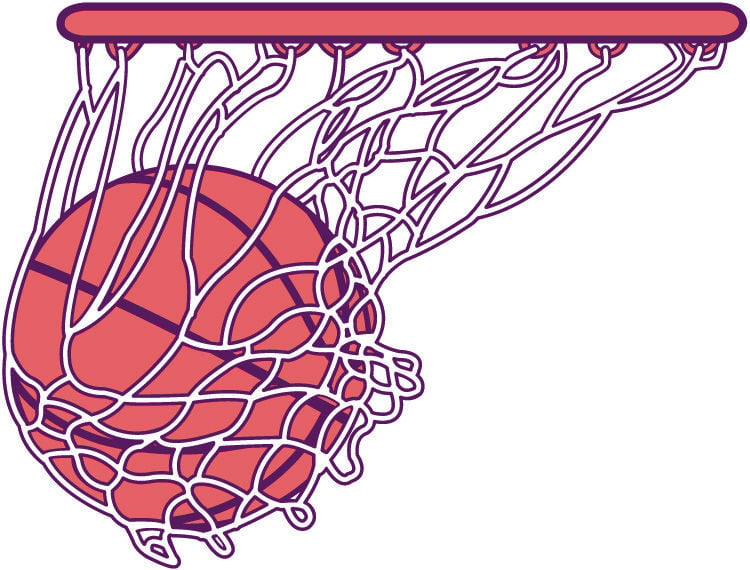 Wade Hampton 71
Edisto 51
CORDOVA — Wade Hampton took a 71-51 Region 5-2A win at Edisto on Friday.
Leading the way for Wade Hampton, B. Bradley had 20 points, I. Gray had 16 points.
Edisto was paced by Jaquarius Simon with 16 points, and Omarion Ellis with 15 points.
The Cougars play next on Tuesday at home against region rival Silver Bluff.
Holly Hill Academy 91
Andrew Jackson Academy 64
HOLLY HILL — Holly Hill Academy took a 91-64 SCISA Region 2-A home win on Friday, moving the Raiders to 10-0 this season.
Jabari Sumpter had a double-double performance of 25 points, 20 rebounds to lead the way for HHA. Marion Breland added 30 points, 11 rebounds and 5 steals, while Ethan Stokes added 26 points.
The Warriors were led by Jonathan Schaffer with 37 points (including 10-for-16 on free throws) and Chase Carson with 10 points.
Bamberg-Ehrhardt 56
Estill 47
BAMBERG — Justin Baxter had a double-double of 15 points and 10 rebounds to lead Bamberg-Ehrhardt to a 56-47 home Region 6-A win against Estill on Friday.
Baxter added 5 assists, 2 steals and 4 blocks in the win.
Deuce Capers added 9 points, an assist and 2 rebounds. 
Brenden Williams added 14 points, 4 assists, 5 rebounds, a steal and a block for the Red Raiders.
Deandre Vanzego added 9 points, 3 assists, a rebound and 4 steals.
Jacoby Crosby, injured in the first quarter, added 5 points, a rebound and an assist.
B-E is now 17-1 overall, 7-0 in region play.
Denmark-Olar gets forfeit win
DENMARK —  Wagener-Salley forfeited its scheduled region game with Denmark-Olar on Friday.
The Vikings moved to 3-0 in Region 3-A play.
Denmark-Olar will play host to Blackville-Hilda on Tuesday, in another region contest.
Bethune-Bowman 43
Allendale-Fairfax 40
ALLENDALE — Bethune-Bowman picked up a Region 6-A win on Friday with a 43-40 victory against Allendale-Fairfax.
The Lady Mohawks were led by Shatwanna Lee with 25 points and Alexis Johnson with 8 points.
Bethune-Bowman (3-1, 4-0 in region) will play another region contest on Tuesday at Bridges Prep in Beaufort at 6 p.m.
Holly Hill Academy 53
Andrew Jackson Academy 27
HOLLY HILL — Holly Hill Academy took a 53-27 home SCISA Region 2-A win against Andrew Jackson Academy on Friday night.
The Lady Raiders were led by Brooke Fennessy with 30 points, 5 rebounds, 5 steals. Madison Steele added 9 points, 8 rebounds and 8 steals, while Halle Mott added 9 points and 10 rebounds.
Blackville-Hilda 59
North 11
The North Lady Eagles lost a Region 3-A game to Blackville-Hilda on Friday by a score of 59-11.
The Lady Eagles were led by Keyosha Hammond with 7 points, Serenity Sims with 2 points, 4 rebounds, Kamryn Rhodes with 2 points, 7 rebounds, and D'Anasia Whaley with 6 rebounds.
North is now 1-2 overall and in region play.
The Lady Eagles will play host to the Lady Trojans of Ridge Springs-Monetta on Tuesday.
Denmark-Olar 50
Wagener-Salley 43
Anija Jones had a double-double of 19 points, 10 rebounds to lead the Lady Vikings of Denmark-Olar in Friday's 50-43 Region 3A win against Wagener-Salley.