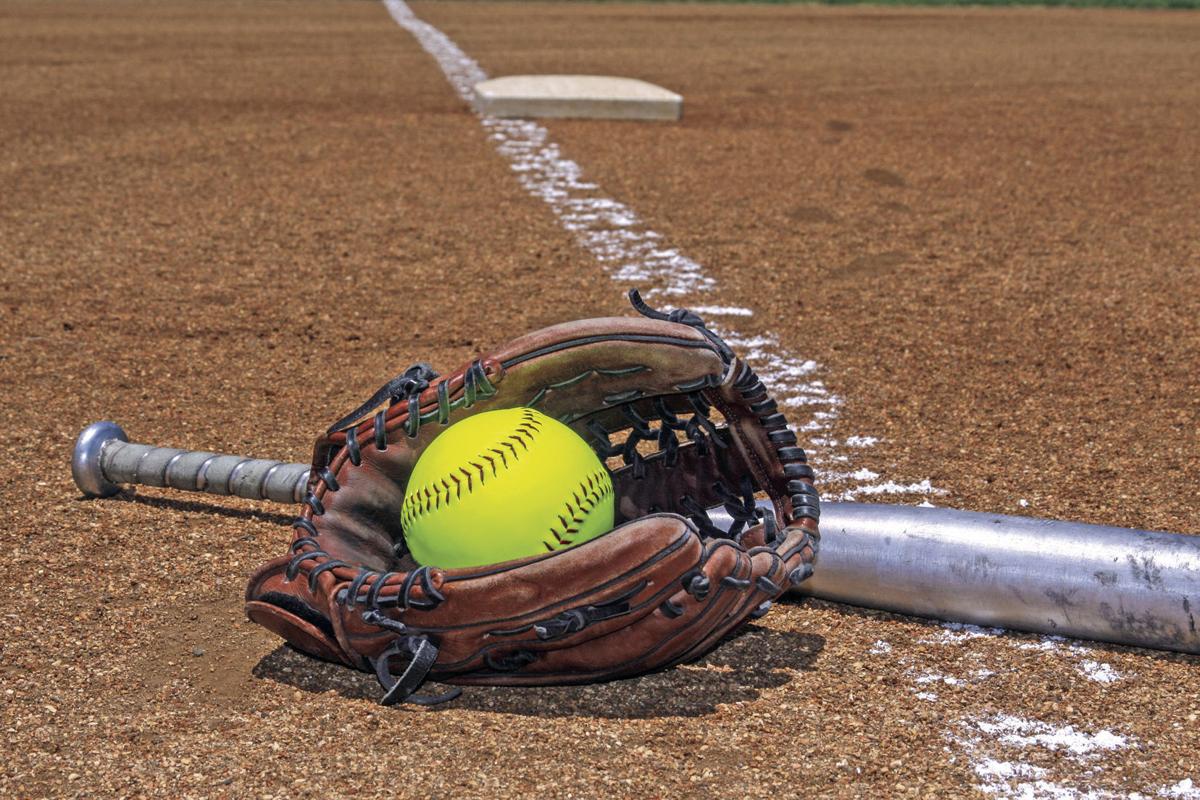 Edisto 9
Silver Bluff 3
CORDOVA — Edisto got a 15-strikeout performance in the circle from Lexus Dukes to take a 9-3 win in Region 5-2A play against Silver Bluff on Monday.
Dukes moved her pitching record to 4-2 this season, while also going 2-for-3 at the plate with 3 RBI.
The Cougars are 6-2 overall, 4-1 in region play, and will travel to play at Silver Bluff on Thursday at 7 p.m.
Orangeburg Prep 7
Lee Academy 0
Freshman Peyton Schurlknight led the Lady Indians in a 7-0 home region win against Lee Academy on Tuesday, collecting 11 strikeouts and only allowing 2 hits.
OPS played a flawless game defensively, committing no errors.
Junior Bailey Craven led all hitters with a 3-for-4 night at the plate. Katheryn Lambrecht also collected 2 hits. Ryn Grubbs, Ava Cuttino, Anna Beth Lambrecht and Erin Holliday each had a hit for the Lady Indians.
The Lady Indians will be back in action on Thursday at 5:45 p.m. hosting Northwood Academy.
Holly Hill Academy 12
Andrew Jackson Academy 10
EHRHARDT  — Holly Hill Academy jumped ahead with a 9-0 lead, then held on to defeat Andrew Jackson Academy 12-10 on Tuesday.
Avery Peek led AJA at the plate, going 3-for-4 with a home run and 4 RBI.
Maddie Barnes and Carrie Lynn Loadholt added 2 hits apiece for the Warriors.
AJA will travel to Jefferson Davis on Friday for a 6 p.m. game.
Calhoun Academy 12
Wilson Hall 2
Calhoun Academy took a 12-2 win against Wilson Hall on Tuesday.
Rebekah Haigler was the winning pitcher.
Leading Hitters for CA were Belle Polin, 2-for-3, double and home run; Bari Arden Arant, 3-for-3, 2 doubles; Rebekah Haigler, 2-for-2, double; Blakley Kingsmore 3-for-4; and Izabel Haigler, 2-for-2, double.
Calhoun Academy (18-3 record) will play host to Orangeburg Prep on Friday.
Orangeburg Prep 7
Lee Academy 6
Orangeburg Prep took a 7-6 home win against Lee Academy on Tuesday in dramatic fashion at Indian Field.
The Indians entered the bottom of the seventh inning down 6-3, but were able to rally and get the walk-off win as A.J. Tolbert stole home for the deciding run.
Copeland Furtick pitched 6-and-2-thirds innings for the Indians, allowing 5 hits and striking out 8.
Forrest Sutcliiff pitched one-third of an inning, recording a strikeout.
Offensively, the Indians were led by Tolbert, 2-for-4; as Colby Thomas, John Mack, Furtick, Hayden McGugan and Forrest Sutcliffe each recorded a hit.
The Indians (4-2 in region play) play Friday at Calhoun Academy in St. Matthews at 6:30 p.m.
SWANSEA — The Orangeburg-Wilkinson Bruins lost a 2-1 Region 5-3A game at Swansea on Tuesday.
Jaylin Hill drove in the lone run for O-W with a bases-loaded sacrifice fly. 
Hill pitched 7 innings, striking out 6, while shouldering the loss for the Bruins.
O-W (2-6 overall, 0-3 in region) will host Swansea on Friday in another region game.
Holly Hill Academy 11
Patrick Henry Academy 6
Holly Hill Academy took an 11-6 win against Patrick Henry Academy on Tuesday, moving the Raiders to 3-4 this season.
Mason Rudd pitched 5-and-a-third innings, allowing no hits and 7 walks, while striking out 5 batters.. Joe Hufham got the save, allowing just one hit.
Leading hitters for the Raiders: Tyler Wright 1-for-4, HR 2 RBI; Marion Breland 2-for-4, 3 runs; Kanyon Hitzler 2-for-2, 3 runs; Dyson Dantzler, 2 RBI and 2 runs; Harley Watkins 3-for-4, 4 RBI; Mason Rudd 1-for-3, 2 RBI; Perrin Breland 1-for-3, 2 runs.
HHA will travel to play at Andrew Jackson Academy on Wednesday.
Branchville 16
Bridges Prep 1
Branchville defeated Bridges Prep 16-1 in a Region 6-A game on Monday, improving to 8-2.
Blake Connor earned the win, pitching all 3 innings and allowing only 2 hits with 4 strikeouts.
The Yellow Jackets were led on offense by Ronnie Nester, 2-for-2, 3 RBI; Jalen Johnson, 2-for-2, 2 RBI; Nathan Bauer, 1-for-1, 3 walks, 2 RBI.
Branchville will play host to Bamberg-Ehrhardt on Wednesday in a 6 p.m. region game.
Ridge Spring-Monetta 12, Calhoun County 10
Lee Academy 7
Orangeburg Prep 4
Orangeburg Prep dropped a 7-4 game at home on Tuesday at Lee Academy.
Prestan Schurlknight gave up 7 runs on 5 hits, while collecting 6 strikeouts.
The JV Lady Indians had eight hits. Schurlknight had three hits, including a triple and a double, Layla Garrick had a triple, and Calee Hartzog, Hannah Lambrecht, Riley Roe, and Cadence McLendon each had singles.
OPS will play Northwood Academy on Thursday at 4 p.m.
Calhoun Academy 18
Wilson Hall 2
Calhoun Academy took an 18-2 win against Wilson Hall on Tuesday.
Patterson Arant pitched for the win.
Leading Hitters for CA: Mattie Sikes, 2-for-2, triple; Morgan Myers, 3-for-3, 2 doubles; Patterson Arant 3-for-3; Cate Covington, 3-for-4; Sara Ardis 2-for-3.
CA (9-5 record) will play host to Orangeburg Prep on Friday afternoon.