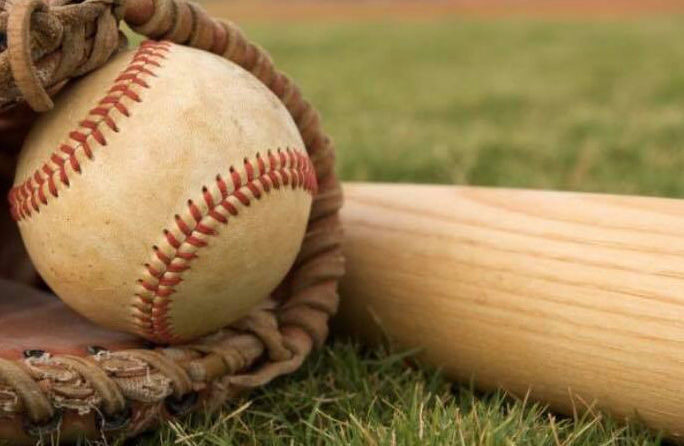 BRANCHVILLE - The Yellow Jackets of Branchville got a combined no-hitter on the mound from Jacob Watkins and Hunter Bauer on Thursday to take a 6-0 shutout at home against Williston-Elko.
Wil Joyner led Branchville with 2 hits and an RBI, while Zach Wiles and Bauer each had a hit and an RBI.
Watkins collected 10 strikeouts, pitching 5-and-2-thirds innnings for the win.
The Yellow Jackets collected 8 hits, while the Blue Devils committed 4 errors.
The home team posted a run in the second inning, 3 runs in the fourth inning, and a run apiece in the fifth and the sixth innings.
Branchville will play at Palmetto Home School on Friday at 6 p.m.
ST. GEORGE - The Dorchester Academy Raiders picked up a 5-1 home win against Holly Hill Academy on Thursday.
DA outhit HHA 7 hits to 4 hits.
A 3-run second inning propelled the home team to the win, thanks in part to a home run by Noah Byron.
Landon Way allowed just one run on 4 hits across 6 innings, while striking out 12 to pick up the win on the mound.
Shane Hawkins took the loss for HHA, lasting 6 innings, allowing 5 runs on 7 hits and one walk, while striking out 4.
Ben Stokes went 2-for-2 for DA, with a double and a run scored. Byron was 1-for-3 with 2 RBI and a run scored. Way, Wyatt Judy and Ben Singletary each added an RBI.
For HHA, Jacob Rogers and Tyler Wright both went 2-for-3, with Rogers adding an RBI and Wright getting a double.
DA will play at Clarendon Hall on Thursday, March 19 at 6 p.m.
HHA will play host to Andrew Jackson Academy on Wednesday, March 18 at 7 p.m.
Clarendon Hall picked up a region win over Jefferson Davis 11-0 to open the season on Thursday.
Hayden Griffin pitched a no-hitter for the Saints, collecting 10 strikeouts.
CHS was led on offense by Jonathan McIntosh and Hayden Griffin with 2 hits and 3 RBI each. Justin James added a hit with 2 RBI, while Kylic Horton had a hit and an RBI.
SUMTER - Calhoun Academy grabbed the late lead on Tuesday in an 8-7 win at Wilson Hall.
The game was tied at 6-6 in the top of the seventh inning. Belle Polin then singled on the first pitch of her at-bat to plate two runs and put the Lady Cavaliers ahead for good.
CA managed only 6 hits, while WH got 11 hits.
Blakley Kingsmore pitched for the win, going 6 innings in the circle, allowing 9 hits and 6 runs, while striking out one and walking none. Rebecca Haigler pitched one inning of relief.
Polin and Kingsmore each had 2 hits for CA.
The Lady Cavaliers will play host to Williamsburg Academy on Friday at 6 p.m.
SUMTER - Calhoun Academy took an 8-5 loss at Wilson Hall on Tuesday.
Despite outhitting Wilson Hall, 4 hits to 3 hits, the JV Lady Cavs shouldered the loss.
Patterson Arant pitched one inning for CA, surrendering 3 runs on one hit, while striking out 2. Mattie Sikes and Sara Ardis each pitched in relief, with Sikes picking up the loss on a run-scoring wild pitch.
Cate Covington, Arant, Coker Carson and Ardis each had a hit for CA.
The Lady Cavs will play host to Williamsburg Academy on Friday at 4 p.m.
Clarendon Hall shut out Jefferson Davis Academy 15-0 on Thursday.
Ian Ridgeway and Toby Ridgeway combined to pitch a no-hitter for the Saints.
Tucker Mathis and Gage Richbourg each had a hit with 2 RBI for CHS.
Orangeburg Prep defeated North District Middle School of Hampton by a score of 9-6 on Thursday.
The B-Team Indians are 1-1 on the season.
Austin Hall pitched 5 strong innings, before Charlie McCutchen came on in relief and picked up the win for the Indians.
McCutchen also went 1-for-3 at the plate. The Indians were led offensively by Jay Plummer, who was 2-for-3. Bryson Williams added a base hit.
The B-Team Indians will travel to Calhoun Academy on Saturday for an 11 a.m. game.
Concerned about COVID-19?
Sign up now to get the most recent coronavirus headlines and other important local and national news sent to your email inbox daily.