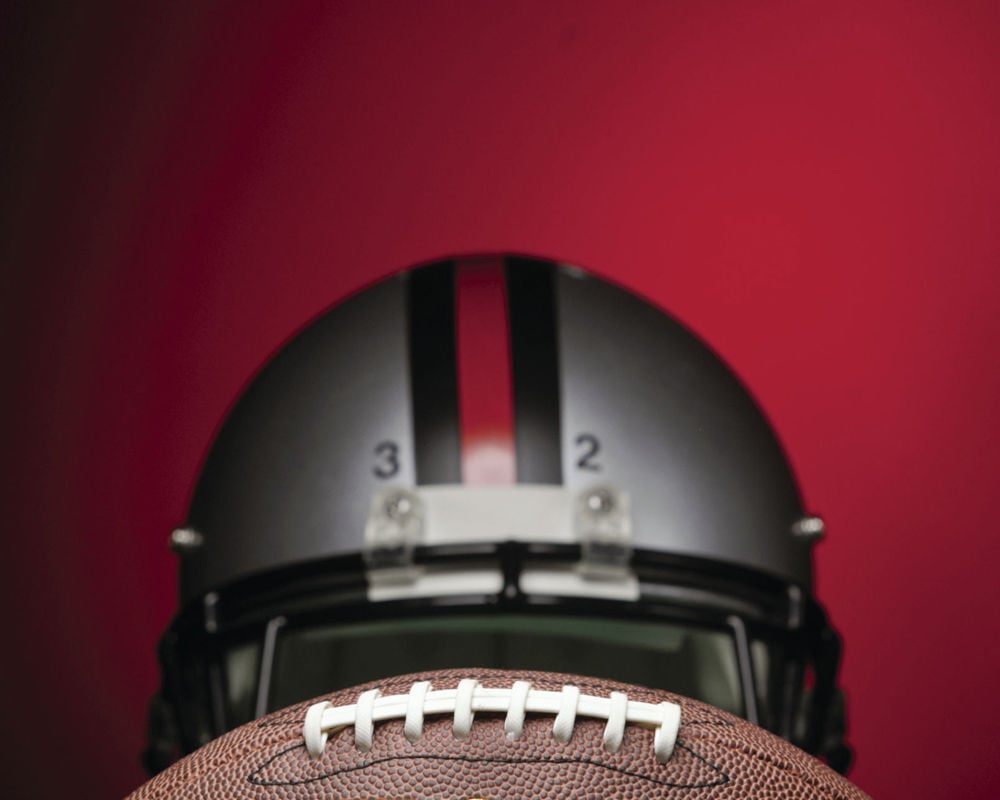 Joqwan Guinyard had two touchdowns while Isaiah Tyler added another in Orangeburg-Wilkinson's 27-8 homecoming victory over Swansea Friday night.
The Bruins improve to 1-1 in region play and will travel to face region-foe Strom Thurmond next Friday. 
Calhoun County 30, Ridge Spring-Monetta 28 OT
Justen Brunson caught two touchdowns to help lead Calhoun County to a 30-28 overtime victory over Ridge Spring-Monetta Friday.
Ahmir Smith and Russell Brunson each added rushing touchdowns in the victory.
With the win, Calhoun County, Ridge Spring-Monetta and Denmark-Olar are in a three-way tie for first in Class A Region 3.
Denmark-Olar 50, Wagener-Salley 42
T.J. Williams rushed for three touchdowns to lead the Vikings to a 50-42 victory over Wagener-Salley Friday night.
Keithan Washington added two rushing touchdowns and threw for a third. Da'quez Dowling caught a touchdown pass.
On defense, Xavier Oliver sealed the victory with an interception return for touchdown.
Denmark-Olar is back in action next week against Williston-Elko.
Philip Simmons 38, Lake Marion 12
Navian Hilliard completed 6-of-14 passes for 120 yards and two touchdowns in the Gators loss to Phillip Simmons Friday.
Keith McKune led the defense with four tackles and an interception. 
The Gators will be at home Friday against Timberland.
Wade Hampton 26, Edisto 7
Edisto was down seven players as they traveled to face Wade Hampton Friday night. The Cougar defense allowed just three points in the second half.
Nigel Bradley led Edisto with 92 yards rushing.
On defense, Qumar Felder had 10 tackles including three tackles for loss while Jayvon Tatum added 10 tackles and a sack. Dylan Williams forced a fumble that was recovered by Tyler Rickenbacker.
Edisto will travel to face Kingstree in a non-region matchup next Friday.
St. John's Academy 22, Calhoun Academy 18
Calhoun Academy suffered its first loss of the season in a non-region matchup against St. John's Academy Friday.
Matt Layton led the Cavaliers with 99 yards rushing and three touchdowns while Andrew Tucker rushed for 53 yards and Kade Strickland added 48 yards on the ground.
Layton had 10 tackles to lead the Calhoun Academy defense. Cale Quattlebaum, Hunter Summers and Cade Carson each added four tackles. Carson and Mason Polin each had interceptions while Strickland added a sack.
The Cavaliers will be in non-region play again next week when they play host to Colleton Prep.
Andrew Jackson Academy 60, Patrick Henry 18
Carson Cone rushed for 154 yards and four touchdowns to lead Andrew Jackson Academy to a 60-18 victory over Patrick Henry.
Jonathan Schaffer added 109 yards rushing and a touchdown while Calin Brunson completed 5-of-6 passes for 118 yards and two scores.
Schaffer and Reese Donahue each had touchdown catches.
On defense, Cone led the way with nine tackles including two tackles for loss and a forced fumble.
Hilton Head Prep 26, Orangeburg Prep 0
McCullough Mims led the Indians with 53 yards rushing on eight carries in the Indians 26-0 loss to Hilton Head Prep.
Jay Plummer and Mikey Templeton each had 10 tackles to lead OP on defense. Seth Robinson added nine tackles while Brayden Gramling and Emery Myers each added seven tackles.
Orangeburg Prep travels to face Beaufort Academy next Friday.
Holly Hill Academy 70, Conway Christian 16
Jacob Rogers completed 7-of-10 passes for 151 yards and four touchdowns to lead Holly Hill Academy to a 70-16 win over Conway Christian.
Lucas Carroway led the Raiders with three catches for 88 yards and two touchdowns. Perrin Breland and Marion Breland each added touchdown catches.
Tyler Wright rushed three times for 106 yards and had a kick off return for touchdown. Marion Breland rushed for 100 yards and three touchdowns and Ax Wolpert added a rushing touchdown.
On defense, the Raiders were led by Davin Walling and and Ashton Soles who each had six tackles. Walling added three sacks. Mason Rudd and Wright each had five tackles and two sacks, Kanyon Hitzler blocked a punt and Wolpert added three tackles and fumble recovery.
Holly Hill Academy travels to Charleston Collegiate next Friday.
Blackville-Hilda 60, H-K-T/North 0
Dorchester Academy 40, Greenwood Christian 20