The National Football League Draft starts tonight and runs through the weekend. What does your favorite team need? Find out here.
AFC North team needs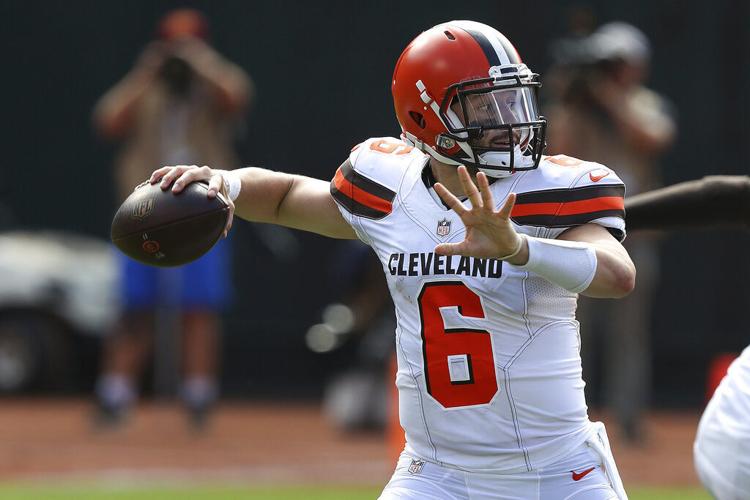 BALTIMORE RAVENS
LAST SEASON: Ravens captured AFC North by winning six of last seven games under direction of rookie quarterback Lamar Jackson, who took over for 11-year veteran Joe Flacco and deftly directed run-oriented attack. Offense received more than ample support from league's top-ranked defense, which allowed only 292.2 yards and 17.9 points per game. In playoffs, however, Baltimore was no match for visiting Los Angeles Chargers, who built 23-3 lead in 23-17 victory.
FREE AGENCY: Ravens lost free agent linebackers C.J. Mosley, Za'Darius Smith and Terrell Suggs, along with receiver John Brown. But first-year general manager Eric DeCosta addressed three significant needs by signing running back Mark Ingram, safety Earl Thomas, and former Raiders WR Seth Roberts. DeCosta also retained free agent QB Robert Griffin III, an ample backup to Jackson.
THEY NEED: LB, OL, WR, DE.
THEY DON'T NEED: QB, CB, DL, RB.
POSSIBLE FIRST PICK: Mississippi WR D.K. Metcalf; Florida DE Jachai Polite; Oklahoma OL Cody Ford.
OUTLOOK: For first time in team history, Ozzie Newsome won't have final say in Ravens' draft room. That responsibility now belongs to DeCosta, who learned much over past two decades under Newsome, now adviser to his former assistant. Like Newsome, DeCosta won't hesitate to trade down to secure more picks, which would serve Baltimore well because there are plenty of holes to fill. Team usually finds gem or two in late rounds.
CINCINNATI BENGALS
LAST SEASON: Third straight losing season and another significant attendance decline ended coach Marvin Lewis' run at 16 seasons. Rams QB coach Zac Taylor takes over at age 35, significant change in direction with coaching staff. He inherits team with some aging stars, including Andy Dalton and A.J. Green, and lots of young players who struggled mightily last year.
FREE AGENCY: Bengals spent plenty money keeping their potential free agents, including RT Bobby Hart (three years), LB Preston Brown (three years), TE C.J. Uzomah (three years), TE Tyler Eifert (one year) and CB Darqueze Dennard (one year). Their biggest additions were G John Miller (three years) from Bills, and CB B.W. Webb (three years) from Giants. They also released CB Vontaze Burfict.
THEY NEED: LB, OT, DE, TE.
THEY DON'T NEED: CB, S, P/PK.
POSSIBLE FIRST PICK: Michigan LB Devin Bush; LSU LB Devin White; Florida OT Jawaan Taylor.
OUTLOOK: Bengals covet first-round linebacker who could start right away and fill void with Burfict's departure after subpar season that featured another suspension and more injuries. They also need to add offensive tackle, defensive end and tight end. Biggest intrigue will be whether they go for quarterback at No. 11 if highly rated one slips.
CLEVELAND BROWNS
LAST SEASON: Following winless 2017, coach Hue Jackson was finally fired after eight games, and franchise made significant strides. Rookie quarterback Baker Mayfield led one of NFL's most improved teams to most wins since 2014 while setting league rookie record with 27 TD passes. Rookie RB Nick Chubb ran for 996 yards and offense found another gear in second half under coordinator Freddie Kitchens, promoted after Todd Haley was fired. Kitchens was hired as Cleveland's ninth full-time coach since 1999 in January. DE Myles Garrett had 13 ½ sacks and led defense that topped AFC with 31 takeaways.
FREE AGENCY: General manager John Dorsey pulled off winter's biggest deal, acquiring superstar WR Odell Beckham Jr. in stunning trade. Browns also landed Pro Bowl DE Olivier Vernon in deal with Giants, who will have Cleveland's first-round pick (No. 17 overall). Browns' other major move was signing RB Kareem Hunt, released by Chiefs late last season after video emerged of him pushing, kicking woman. Hunt will serve eight-game suspension to begin season, but his arrival could impact RB Duke Johnson's role and future. Signing of DT Sheldon Richardson lessens need for interior lineman.
THEY NEED: LB, CB, LT, K.
THEY DON'T NEED: QB, WR, RB.
POSSIBLE FIRST PICK: DT Dre'Mont Jones, Ohio State; CB Justin Layne, Michigan State; DE/OLB Chase Winovich, Michigan.
OUTLOOK: After picking first overall past two years, Browns aren't under nearly as much pressure to nail draft and can build depth. Dorsey, though, might be itching to get back into first round and could make another bold move. Johnson's situation may prompt draft-weekend deal. Browns re-signed LT Greg Robinson to one-year deal following his solid performance, but team still needs to address important spot for long term. Dorsey has remodeled secondary, but there remains need for cornerback to pair with Denzel Ward, who had strong rookie season.
PITTSBURGH STEELERS
LAST SEASON: Late collapse following 7-2-1 start forced Pittsburgh to miss playoffs for first time since 2013 and set stage for wide receiver Antonio Brown's highly public divorce. Though Brown's decision to bail on teammates before Week 17 game against Cincinnati and churlish behavior in aftermath grabbed headlines, there was plenty of blame to go around for Pittsburgh's sluggish finish. Defense failed to create takeaways or get critical stops; kicker Chris Boswell dealt with significant case of "yips"; and while quarterback Ben Roethlisberger led NFL in yards passing for first time, his 16 interceptions were also tops in league.
FREE AGENCY: Despite having more money to spend than usual, Pittsburgh again took pragmatic approach on open market. Steelers bolstered secondary by bringing in CB Steven Nelson from Kansas City, took another shot at filling void left by Ryan Shazier's back injury by signing LB Mark Barron from Rams, and added WR Donte Moncrief to take up some of slack created by Brown's departure.
THEY NEED: CB, WR, OLB, OL.
THEY DON'T NEED: QB, DL, S.
POSSIBLE FIRST PICK: LB Devin Bush, Michigan; CB Byron Murphy, Washington; CB DeAndre Baker, Georgia.
OUTLOOK: While it might be tantalizing to grab wide receiver in first round, Steelers proved last year offense can move even without established stars. James Conner and rookie Jaylen Samuels thrived in absence of Le'Veon Bell. Finding true difference maker in secondary has to be top priority after Pittsburgh's defensive backs combined for just five interceptions. While LSU's Greedy Williams would be best fit, he'll likely be gone at No. 20, leaving Murphy and Baker — Jim Thorpe Award winner in 2018 as best defensive back in nation — as next best options.
AFC South team needs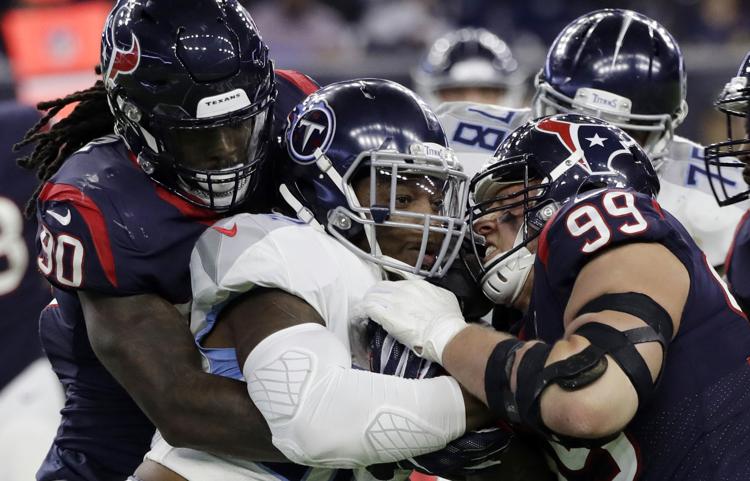 HOUSTON TEXANS
LAST SEASON: Used nine-game winning streak to dig out of early hole and become first team since 1998 to reach playoffs after 0-3 start before falling to Colts in wild-card round. Deshaun Watson returned from season-ending knee surgery in 2017 to start every game and give team confidence he will be franchise quarterback it has long searched for. Three-time Defensive Player of Year J.J. Watt shook off two years of injuries with All-Pro season to pair with 2014 top overall pick Jadeveon Clowney and lead defense.
FREE AGENCY: Texans lost veteran cornerback/safety Kareem Jackson and safety Tyrann Mathieu in free agency but reinforced secondary by signing safety Tashaun Gipson and cornerbacks Briean Boddy-Calhoun and Bradley Roby. Houston added quarterback AJ McCarron to provide upgrade to back up Watson after Brandon Weeden was No. 2 QB last season. Team also addressed need on offensive line by signing left tackle Matt Kalil, but he hasn't played since 2017 because of knee injury.
THEY NEED: LT, CB, S, RB.
THEY DON'T NEED: QB, WR, DE.
POSSIBLE FIRST PICK: Mississippi OT Greg Little; Oklahoma OL Cody Ford; Georgia CB Deandre Baker.
OUTLOOK: Now that Texans are set at quarterback with Watson they must improve offensive line after second-year player was sacked NFL-leading 62 times. Kalil has been solid in past, but with injury history they'll likely still look to add help on offensive line in draft. Texans could use more depth at cornerback with starter Johnathan Joseph turning 35 this month and might look to add running back after backup Alfred Blue signed with Jaguars.
INDIANAPOLIS COLTS
LAST SEASON: Andrew Luck returned from shoulder surgery and produced best season of seven-year career. He led Colts to 9-1 regular-season finish, ending three-year playoff drought, and then helped Colts to playoff win over Texans in wild-card round. Offensive line and defense made significant improvement in 2018 thanks largely to two All-Pro rookies: left guard Quenton Nelson and linebacker Darius Leonard.
FREE AGENCY: General manager Chris Ballard started with most cap room in league and invested heavily in keeping locker room intact. Yes, he signed receiver Devin Funchess and pass-rushing linebacker Justin Houston to big deals. But Colts re-signed six unrestricted free agents, including NFL's career scoring leader, Adam Vinatieri, lost only one player to another team, and kept core group together.
THEY NEED: DE/OLB, CB, WR.
THEY DON'T NEED: QB, TE, P/K.
POSSIBLE FIRST PICK: LSU CB Greedy Williams; Clemson DE Clelin Ferrell; Mississippi WR Marquise Brown.
OUTLOOK: Colts are well-positioned to make moves with three picks in first two rounds and nine overall. While offense could use another promising receiver and young defense could use another pass rusher or cornerback, Ballard will continue to draft by his board. Just don't be surprised if Colts make creative moves to get more impact players — or assets for future drafts.
JACKSONVILLE JAGUARS
LAST SEASON: Franchise's most anticipated season in two decades was failure. Started 3-1, including lopsided victory against eventual Super Bowl champion New England, but offensive injuries mounted and Jags lost seven straight and eight of nine. Ended up with double-digit losses for seventh time in last eight years and finished last in AFC South.
FREE AGENCY: Signed quarterback Nick Foles to four-year, $88 million contract that included $50.125 million guaranteed and then parted ways with Blake Bortles little more than one year after giving him three-year, $58 million deal. Team believes it finally has franchise QB after whiffing on Bortles, Blaine Gabbert, David Garrard and Byron Leftwich.
THEY NEED: OT, TE, DL, RB, S.
THEY DON'T NEED: CB, LB, QB, G, C.
POSSIBLE FIRST PICK: Iowa TE T.J. Hockenson; Florida OT Jawaan Taylor; Alabama OL Jonah Williams.
OUTLOOK: Don't be surprised to see personnel chief Tom Coughlin grab pass rusher if Kentucky's Josh Allen, Ohio State's Joey Bosa or Alabama's Quinnen Williams slides. Have top-10 pick for 11th time in 12 years. Only last three — DT Taven Bryan, RB Leonard Fournette and CB Jalen Ramsey — remain on roster. Must find Foles immediate help in early rounds, whether it's mismatch tight end, big-play receiver, starting offensive lineman or even third-down back. Would make no sense to invest in QB position and not build around him. It's been clear for years that Jacksonville's offense lacks dynamic playmakers.
TENNESSEE TITANS
LAST SEASON: With Marcus Mariota missing his third start of season, Titans lost finale and second straight playoff berth. Coach Mike Vrabel had Titans in position to win — despite debut season in which defensive coordinator missed divisional game after being taken to hospital; veteran receiver Rishard Matthews demanded to be released; and quarterback dealt with variety of injuries.
FREE AGENCY: Giving Mariota more help was big focus as Titans signed WR Adam Humphries and upgraded at left guard by signing Rodger Saffold to replace Quinton Spain. They traded for Ryan Tannehill, giving them backup QB who can push Mariota and win games if needed to start. They bolstered defense that ranked third in fewest points allowed by keeping S Kenny Vaccaro off market, then signed veteran LB Cameron Wake.
THEY NEED: Outside LB, DT, TE, WR, OL.
THEY DON'T NEED: QB, CB, S.
POSSIBLE FIRST PICK: DT Christian Wilkins, Clemson; C Garrett Bradbury, North Carolina State; TE T.J. Hockenson, Iowa.
OUTLOOK: Titans have to find out just how dependable Mariota can be if better protected and given more help on offense, and helping him start every game in his fifth season will let them know if, and how much, to invest in quarterback who will be free agent after this year. A healthier quarterback also helps Titans better compete in tough AFC South where both Houston and Indianapolis are set at QB and coming off postseason berths.
AFC East team needs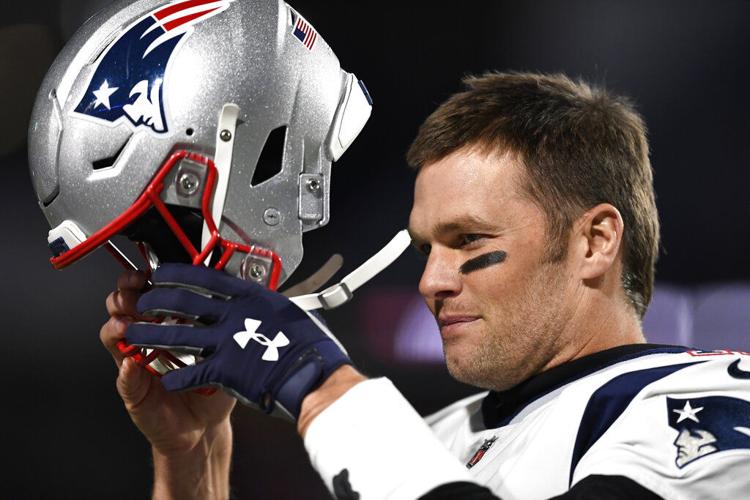 BUFFALO BILLS
LAST SEASON: Two-year plan to purge high-priced contracts and rebuild with youth led to Buffalo taking step back one year after ending 17-season playoff drought. First-round draft picks, QB Josh Allen and LB Tremaine Edmunds, showed gradual signs of progress on team ending season starting five rookies. Though defense allowed second-fewest yards, offense sputtered behind patchwork line, unproven receivers and inconsistent play at QB.
FREE AGENCY: With more than $70 million in salary cap space available, GM Brandon Beane was aggressive in adding 17 free agents, and yet judicious in signing most to one- and two-year contracts. Most expensive additions — C Mitch Morse and WRs Cole Beasley and John Brown — addressed most pressing needs. Bills also signed 35-year-old RB Frank Gore, expected to form NFL's oldest backfield in joining 30-year-old LeSean McCoy.
THEY NEED: DE, TE, DT, WR.
THEY DON'T NEED: QB, CB, S.
POSSIBLE FIRST PICK: Houston DT Ed Oliver; Florida OT Jawaan Taylor; Iowa TE T.J. Hockenson.
OUTLOOK: Expectations are rising in Buffalo with roster of promising youngsters complemented by veteran free-agent additions. Main focus remains on Allen to continue progress he displayed in going 3-3 to close last season, and he should have better and more experienced talent around him. Another question is whether McCoy is finally showing signs of age after career-worst season.
MIAMI DOLPHINS
LAST SEASON: Dolphins were worse than their record — they allowed 6,257 yards, most in franchise history, and offense was also among league's most inept, finishing ranked 31st. After Miami missed playoffs for 15th time in 17 years, owner Stephen Ross fired coach Adam Gase and hired Patriots defensive play caller Brian Flores. Ross then ordered roster reboot and acknowledged it may take several seasons to build winner.
FREE AGENCY: Offseason overhaul included trading Ryan Tannehill to Titans and signing 36-year-old Ryan Fitzpatrick as caretaker until Miami drafts franchise QB, possibly this year, more likely in 2020. Dolphins also pared payroll by parting with three veteran DEs and three starting OLs, creating lots of job openings for young players this year.
THEY NEED: DE-OLB, OL, DT, CB, QB, WR.
POSSIBLE FIRST PICK: Clemson DE Clelin Ferrell; Alabama OL Jonah Williams; Houston DT Ed Oliver.
OUTLOOK: Poor drafts are biggest reason Dolphins have been stuck on treadmill of mediocrity past couple of decades. For their rebuilding project to succeed they'll need better choices, and making call will be general manager Chris Grier, who took charge of football operations in latest organizational shake-up. With multitude of needs, Dolphins may well trade down in first round to acquire additional picks, and they're likely to take couple of edge rushers in first two days of draft.
NEW YORK JETS
LAST SEASON: Jets might have found franchise quarterback in Sam Darnold, who had up-and-down rookie season but showed promising flashes while establishing rapport with wide receivers Robby Anderson and Quincy Enunwa. It wasn't enough to save coach Todd Bowles, fired after four seasons without any playoff appearances. Adam Gase was hired to replace Bowles, with New York's focus on offense-minded coach who can help develop Darnold.
FREE AGENCY: Running back Le'Veon Bell was big free-agent prize for Jets, who signed versatile playmaker to four-year, $52.5 million deal. Defense also got big-time upgrade with addition of middle linebacker C.J. Mosley, who'll anchor new coordinator Gregg Williams' unit. Jets also added wide receiver Jamison Crowder, left guard Kelechi Osemele, running back Ty Montgomery, and cornerback Brian Poole They re-signed handful of key contributors, including defensive linemen Henry Anderson and Steve McLendon, cornerback Darryl Roberts and center Jonotthan Harrison.
THEY NEED: OLB, DE, OL, CB, WR.
POSSIBLE FIRST PICK: DE Nick Bosa, Ohio State; LB Josh Allen, Kentucky; DT Quinnen Williams, Alabama.
OUTLOOK: Finding game-changing edge rusher is top priority for general Mike Maccagnan, who could aim for Bosa — if he falls past Arizona and San Francisco — or Allen. Maccagnan has also made it clear he is open to trading down from No. 3 spot to add extra picks, including getting second-rounder. Either way, Jets expected to add someone to get after quarterbacks early, and add depth to both offensive and defensive lines, as well as secondary.
NEW ENGLAND PATRIOTS
LAST SEASON: Patriots chances of reaching third straight Super Bowl seemed doomed after Julian Edelman's four-game suspension for performance enhancers, 1-2 start to regular season, various injuries and arrival and abrupt departure of Josh Gordon. Yet New England rallied, claiming record 10th straight AFC East title before blowing out Chargers in divisional round and outlasting Chiefs in AFC championship game in OT. Patriots capped turnaround by claiming their sixth Lombardi Trophy with 13-3 Super Bowl win over Rams in lowest-scoring Super Bowl.
FREE AGENCY: Biggest move has been trading for veteran edge rusher Michael Bennett, who they hope can make up for production lost after DE Trey Flowers signed with Detroit. They also added veteran tight end Austin Seferian-Jenkins, who leads group that will vie to replace recently retired Rob Gronkowski. Same is true with signing of receiver Demaryius Thomas, who Patriots hope can potentially replace output of Chris Hogan after he signed with Panthers.
THEY NEED: TE, WR, DE, DT, OT, QB.
THEY DON'T NEED: CB, RB, LB.
POSSIBLE FIRST PICK: Clemson DT Dexter Lawrence; Iowa TEs T.J. Hockenson, Noah Fant.
OUTLOOK: New England was mostly bargain hunting during free agency, which means it could be looking to use some of its 12 draft picks (seven in first four rounds) to fill long-term needs. Bill Belichick has never used first-round pick to select receiver. But Tom Brady will be 42 years old when next season begins and needs some more dependable targets to throw to.
AFC West team needs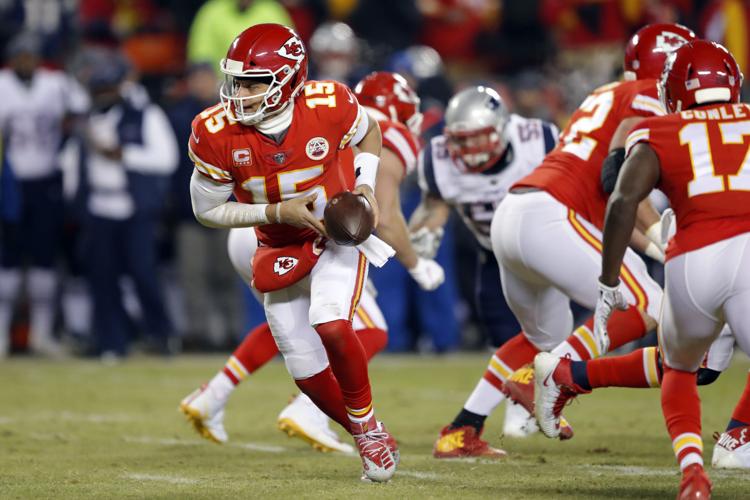 DENVER BRONCOS
LAST SEASON: John Elway brushed aside two consecutive dreadful drafts (which netted first-rounders Paxton Lynch and Garett Bolles) and hit mother lode with Bradley Chubb, Courtland Sutton, Royce Freeman, Isaac Yiadom, Josey Jewell and DaeSean Hamilton. Of course, his best rookie was undrafted running back Phillip Lindsay. Elway no longer has key talent evaluator Gary Kubiak to give him advice, however.
FREE AGENCY: After trading for QB Joe Flacco, Elway was strapped for cap space but made most of it. He added OT Ja'Wuan James (four years, $51 million) and CBs Bryce Callahan (three years, $21 million) and Kareem Jackson (three years, $33 million). Plan is to team them with star CB Chris Harris for new iteration of "No Fly Zone" secondary, but Harris is sitting out offseason program awaiting new contract that Elway wants to tackle after draft.
THEY NEED: ILB, DL, TE, KR, DB, QB.
THEY DON'T NEED: RB, K, WR.
POSSIBLE FIRST PICK: LSU LB Devin White; Houston DL Ed Oliver; Alabama OT Jonah Williams.
OUTLOOK: So many mock drafts keep saying Elway loves Missouri QB Drew Lock, but QB that really fits Elway's vision is Ohio State's Dwayne Haskins, whom Elway would take long, hard look at should he somehow slip to No. 10. Otherwise, look for Elway to grab project QB in second round and do what he did last year in first round: add another defensive stud, especially with this year's class so deep on difference makers on that side of ball.
KANSAS CITY CHIEFS
LAST SEASON: Chiefs rolled to third straight AFC West title thanks to second-year quarterback Patrick Mahomes, who shattered just about every franchise passing record while winning league MVP award. They also reached AFC championship game despite defense that ranked near bottom of league in almost every statistical category. That porous defense failed to stop New England in overtime, ending Chiefs' season one game shy of Super Bowl.
FREE AGENCY: Chiefs have spent offseason revamping defense, beginning with new coordinator Steve Spagnuolo. They shed expensive veterans (SS Eric Berry, OLB Justin Houston), traded poor fits for new 4-3 scheme (OLB Dee Ford, CB Eric Murray), and began filling roster with new pieces. They acquired FS Tyrann Mathieu, OLB Damien Wilson, CB Bashaud Breeland and DE Alex Okafor in free agency, DE Emmanuel Ogbah in trade with Cleveland.
THEY DON'T NEED: QB, WR, OL.
POSSIBLE FIRST PICK: Clemson DE Clellin Ferrell; LSU CB Greedy Williams; Georgia CB DeAndre Baker.
OUTLOOK: The Chiefs, who had no first-round pick last year because of the 2017 trade that netted them Mahomes at 10th overall, will almost certainly use it on defense. They still need help getting to the quarterback and in the defensive backfield, and an extra second-round pick from their trade of CB Marcus Peters to the Rams should help. Also keep watch for WR as the Chiefs await Tyreek Hill's off-the-field issues to work their way through the legal system.
LOS ANGELES CHARGERS
LAST SEASON: Chargers made playoffs for first time since 2013 and tied for best record in AFC. They had seven players selected to Pro Bowl, including safety and first-round pick Derwin James, one of top rookies last season. Chargers won nine straight games played outside of Los Angeles before losing to New England in divisional round
FREE AGENCY: Los Angeles did not have much cap room to play with, but was able to get experienced linebacker in Thomas Davis and retained safety Adrian Phillips, who was All-Pro selection for special teams. Biggest losses took place on defensive line as tackles Damion Square, Darius Philon and Corey Liuget departed.
THEY NEED: DT, LB, FS, G.
THEY DON'T NEED: SS, RB, QB.
POSSIBLE FIRST PICK: Clemson DT Dexter Lawrence; Delaware DB Nasir Adderley; Boston College G Chris Lindstrom.
OUTLOOK: Chargers have solid core at skill positions on offense along with pass rushers on defense as they are one year away from moving into new LA Stadium at Hollywood Park. General manager Tom Telesco and coach Anthony Lynn are definitely in market for free safety, especially after Jahleel Addae was released. They also are lacking in depth on defensive line and at linebacker; both units dealt with run of injuries last season. Don't be surprised if Chargers also look at quarterback in middle to late rounds with Philip Rivers entering final year of contract. Rivers, 37, wants to play in new stadium, but hasn't discussed playing much longer beyond that.
OAKLAND RAIDERS
LAST SEASON: Coach Jon Gruden's first season back on sideline was rough one as defense lacked playmakers and QB Derek Carr struggled to grasp new offense. Rookie class provided little impact, with Ts Kolton Miller and Brandon Parker overmatched, and DL Maurice Hurst, P.J. Hall and Arden Key generating little pressure as team finished with league-low 13 sacks. Oakland traded away stars Khalil Mack and Amari Cooper in deals that netted two extra first-round picks this year.
FREE AGENCY: Raiders were aggressive in free agency, making splash trade for No. 1 WR Antonio Brown, handing big-ticket contracts to T Trent Brown, S Lamarcus Joyner, WR Tyrell Williams. Oakland also addressed void at LB by signing Vontaze Burfict, Brandon Marshall. Isaiah Crowell could become feature back if Marshawn Lynch doesn't return or team doesn't use high pick on RB.
THEY NEED: DL, CB, TE, RB.
POSSIBLE PICKS: Alabama DT Quinnen Williams at 4; Iowa TE Noah Fant at 24; Washington CB Byron Murphy at 27.
OUTLOOK: With four picks in top 35, Raiders have ability to overhaul franchise with successful draft under first-year GM Mike Mayock. Biggest remaining hole remains at edge rusher, where Mack hasn't been replaced, and would be surprising if at least one of high picks was not used on pass rusher. Gruden and Mayock have also been scouting top QBs, a sign they could be ready to move on from Carr.
NFC North team needs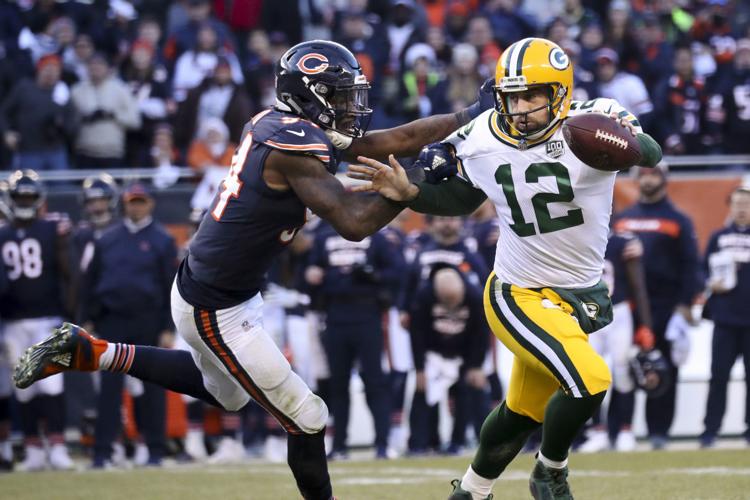 CHICAGO BEARS
LAST SEASON: Bears made huge jump in first season under coach Matt Nagy, winning NFC North at 12-4 after four straight last-place finishes. Season ended with playoff loss to Philadelphia when former kicker Cody Parkey hit upright, crossbar on missed field goal in closing seconds. Bears had four All-Pros last season — edge rusher Khalil Mack, cornerback Kyle Fuller, safety Eddie Jackson and punt returner Tarik Cohen — and one of NFL's best defenses.
FREE AGENCY: Bears signed former Green Bay S Ha Ha Clinton-Dix to one-year contract with Adrian Amos leaving for Packers. Chicago also signed CB Buster Skrine, RB Mike Davis, WR/KR Cordarrelle Patterson, WR Mike Hall, K Redford Jones, K Chris Blewitt, K Elliott Fry and re-signed P Pat O'Donnell. Bears' most notable moves were trading RB Jordan Howard, who didn't fit Nagy's system, to Philadelphia, and releasing embattled Parkey after one season.
THEY NEED: RB, DB, K, OLB.
THEY DON'T NEED: QB, OL, WR, DL.
POSSIBLE FIRST PICK: RB Damien Harris, Alabama; RB Miles Sanders, Penn State; S Amani Hooker, Iowa.
OUTLOOK: Chicago created biggest draft need by trading Howard to Philadelphia in March. He didn't work well in scheme favoring pass-catching RBs. Though Bears signed Clinton-Dix and Skrine with Amos and Bryce Callahan leaving as free agents, they could use help at DB. Chicago might draft edge rusher early on with LB Leonard Floyd entering final year of rookie deal. Bears also have big issue at kicker, where Jones, Blewitt, Fry have no experience.
DETROIT LIONS
LAST SEASON: Detroit dropped seven of its last 10 games under first-year coach Matt Patricia, reaching double digits in losses for first time since 2012. Lions were reeling on and off field after trading receiver Golden Tate to Philadelphia for third-round pick in October. It got worse for offense when rookie running back Kerryon Johnson and Marvin Jones had season-ending knee injuries. Team did accomplish its goals of improving running game and ability to stop run.
FREE AGENCY: Signed Trey Flowers and re-signed Romeo Okwara, turning defensive end into potential strength instead of glaring weakness. Signed wide receiver Danny Amendola, cornerbacks Justin Coleman and Rashaan Melvin, tight end Jesse James, and running back C.J. Anderson to address needs with solid veterans.
THEY NEED: TE, WR, OL, LB, S.
THEY DON'T NEED: RB, QB, C, DT, CB.
POSSIBLE FIRST PICK: Iowa TE T.J. Hockenson; LSU LB Devin White; Alabama OL Jonah Williams.
OUTLOOK: Lions should invest in pass-catching options for Matthew Stafford and giving franchise quarterback first-round caliber tight end would be step in right direction. Detroit has drafted only one receiver (Kenny Golladay) and one tight end (Michael Roberts) since selecting TE Eric Ebron No. 10 overall in 2014. After releasing Ebron last year and failing to replace him, it seems like good time to take tight end early and at least one receiver during three-day draft.
GREEN BAY PACKERS
LAST SEASON: QB Aaron Rodgers directed stunning rally from 20-point deficit to beat rival Bears in opener after leaving game with left knee injury. That was highlight of season of disappointment and dysfunction for Packers that triggered firing of coach Mike McCarthy in December. Rodgers was banged-up all year, finishing with 25 TD passes, career low for season in which he played 15 or 16 games. He struggled to connect with rookie WRs forced by injuries into larger roles. Defense began to show some promise under new coordinator Mike Pettine but still ranked 22nd in league in points and 18th in yards allowed.
FREE AGENCY: Packers were bigger spenders on open market than usual, adding edge rushers Preston Smith (Redskins) and Za'Darius Smith (Ravens), S Adrian Amos (Bears) and OL Billy Turner (Broncos), who could start at either RG or RT depending on how draft plays out. LB Clay Matthews was not re-signed after 10th season with club, joining NFC champion and hometown team Rams, and LB Nick Perry was released, continuing defensive makeover.
THEY NEED: S, TE, WR, OL.
THEY DON'T NEED: DL, QB, CB, OLB.
POSSIBLE FIRST PICK: Iowa TE T.J. Hockenson; Michigan DE Rashan Gary; Alabama OT Jonah Williams.
OUTLOOK: Perhaps it's a year or two too early to ponder successor for Rodgers in middle rounds, but GM Brian Gutekunst, who ran draft for first time last year, could be proactive at other positions such as DE or DT, That prospect pool is deep despite strong front in Green Bay with Kenny Clark, Mike Daniels and Za'Darius Smith. Safety spot next to Amos is open, biggest need on defense that got team's first three picks in each of last two drafts. Though Gutekunst used three third-day picks on WRs last year, Randall Cobb's departure left big hole in slot. Though Jimmy Graham and Marcedes Lewis return, dynamic TE would give passing game a big lift.
MINNESOTA VIKINGS
LAST SEASON: Crumbled underneath weight of Super Bowl goal they carried into 2018 with new QB Kirk Cousins following trip to NFC championship game previous year, fading down stretch of difficult schedule and losing at home in regular-season finale to rival Bears to miss playoffs for third time in five years under coach Mike Zimmer. Field goal trouble surfaced yet again, forcing dumping of rookie Daniel Carlson after his three misses cost team victory over Packers in tie on road in second game. Offensive line failed to help running game get going and keep Cousins upright, though QB made his own share of mistakes in tense season that cost offensive coordinator John DeFilippo his job.
FREE AGENCY: With recent megadeals for Cousins, WR Stefon Diggs, DE Danielle Hunter and LB Eric Kendricks pushing Vikings up against salary cap, they were mostly quiet in March. But added starters RG Josh Kline and DT Shamar Stephen. Biggest get was LB Anthony Barr, who verbally agreed to join Jets before change of heart kept him in place. Kicker Dan Bailey was re-signed, latest attempt at stabilizing that spot, but most moves were simply for depth.
THEY NEED: OL, WR, RB, CB.
THEY DON'T NEED: DE, LB, DT, QB.
POSSIBLE FIRST PICK: Oklahoma OT Cody Ford; Washington State OT Andre Dillard; North Carolina State C Garrett Bradbury.
OUTLOOK: Stop us if you've heard this before, but offensive line remains most pressing weakness. Guard is most glaring hole, even after signing Kline, but if Vikings find instant starter at tackle in first round, Riley Reiff could move to guard. Or Pat Elflein could, if they get a top-flight center. Diggs and Adam Thielen were slowed down stretch, reinforcing need for legitimate third WR. Losing Latavius Murray in free agency leaves RB Dalvin Cook more exposed, too.
NFC South team needs
ATLANTA FALCONS
LAST SEASON: Devastating rash of injuries that gutted middle of defense and also took down both starting guards and running back Devonta Freeman was too much to overcome. QB Matt Ryan posted numbers comparable to his 2016 MVP season, but Falcons came nowhere close to playoffs. Atlanta was 4-9 before winning its last three games.
FREE AGENCY: Guard might have been Atlanta's top draft priority before free-agent signings of James Carpenter and Jamon Brown. Team also re-signed defensive end Adrian Clayborn, who spent the last year in New England following stint with Falcons. GM Thomas Dimitroff further strengthened both lines, signing offensive lineman John Wetzel, defensive end Chris Odom and defensive tackle Tyeler Davison.
THEY NEED: DE, DT, RB, CB, OL.
THEY DON'T NEED: QB, TE, WR, P, PK.
POSSIBLE FIRST PICK: Clemson DT Christian Wilkins; Florida State DE Brian Burns; Alabama OT Jonah Williams.
OUTLOOK: Falcons are approaching possibly crucial fourth season for coach Dan Quinn after 2018 proved roster couldn't sustain heavy dose of injuries. Defensive tackle such as Wilkins could be logical choice, especially with Grady Jarrett playing under franchise tag unless he agrees to long-term deal. After Tevin Coleman signed with San Francisco, running back is another key which may be addressed on second or third day of draft.
CAROLINA PANTHERS
LAST SEASON: Panthers struggled last season on both sides of ball as defense got old and Cam Newton's shoulder issues limited their downfield passing game. Number of veteran defensive players, including end Julius Peppers, linebacker Thomas Davis and safety Mike Adams, are gone, leaving some major holes to fill. Newton had surgery on shoulder and team believes he will recover in time to play in 2019.
FREE AGENCY: Signed center Matt Paradis to replace retiring Ryan Kalil and re-signed offensive tackle Daryl Williams, freeing them to release Ryan's younger brother Matt Kalil, who never lived up to five-year, $55 million contract he got in 2017. Carolina signed free agent DE Bruce Irvin as potential short-term replacement for Peppers but still needs pass rushers. Panthers re-signed safety Eric Reid, but they still need to replace Adams.
THEY NEED: DE, OT, S, OLB, TE.
THEY DON'T NEED: C, RB, MLB, K, P.
POSSIBLE FIRST PICK: Clemson DE Clelin Ferrell; Alabama OT Jonah Williams; Clemson DE Dexter Lawrence.
OUTLOOK: With so many needs Panthers can go any number of directions with 16th pick. Defensive end is most pressing issue as Panthers needed pass rusher even when Peppers was on roster. Irvin is viewed as stop-gap player, so expect Carolina to address issue early. And don't rule out drafting quarterback to be Newton's backup and potential long-term successor given lingering problems with his shoulder.
NEW ORLEANS SAINTS
LAST SEASON: Saints tied best regular-season mark in franchise history, and came agonizingly close to their second Super Bowl trip, only to be hampered by disputed non-calls on hit to head and apparent pass interference by Rams deep in LA territory in final minutes of NFC title game. Saints still took late lead on field goal, but Los Angeles had enough time to tie before winning in overtime. QB Drew Brees, who turned 40 in January and has one season left on contract, had most efficient season of career. Alvin Kamara remained dynamic and productive as rusher and receiver in second year, and defense benefited from formidable pass rush that compiled 49 sacks.
FREE AGENCY: Lost RB Mark Ingram and signed lower cost RBs Latavius Murray and Malcolm Brown to lighten load on Kamara. Newly acquired C Nick Easton was brought in after Max Unger's retirement, while DE Mario Edwards was signed after departure of DE Alex Okafor. New Orleans bolstered air game with addition of receiving tight end Jared Cook and held onto QB Teddy Bridgewater as insurance behind Brees.
THEY NEED: OL, S, DL, WR.
THEY DON'T NEED: QB, LB, RB.
POSSIBLE FIRST PICK: Mississippi State C Elgton Jenkins; Alabama S Deionte Thompson; Louisiana Tech DE Jaylon Ferguson.
OUTLOOK: Past trades have left Saints with no pick in first, third or fourth rounds, and last season's success means first slated pick is 62nd overall, at end of second round. With most of last season's team intact, and most immediate needs addressed in free agency, Saints could seek depth and value with late-round picks in second and fifth rounds, and with two picks each in sixth and seventh rounds. At same time, Saints have never been shy about trading up.
TAMPA BAY BUCCANEERS
LAST SEASON: Surprising 2-0 start, featuring confidence-building upsets of New Orleans and Philadelphia, dissolved into team's second straight 5-11 finish and firing of coach Dirk Koetter. Missed playoffs for 11th consecutive year and haven't won postseason game since 2002 Super Bowl run. QB Jameis Winston sat out three games while serving suspension for violating NFL's personal conduct policy, returned from midseason benching to play well enough down stretch that club decided to bring him back for final season of rookie contract at nearly $21 million for 2019.
FREE AGENCY: Long-term deals locking up WR Mike Evans, LT Donovan Smith and TE Cameron Brate, plus hefty 2019 salaries slated for Winston, sacks leader Jason Pierre-Paul and defensive tackle Gerald McCoy left team with little to spend for potential help this offseason. General manager Jason Licht and new coach Bruce Arians created salary cap space by parting with several veterans, including WR DeSean Jackson and DE Vinny Curry, and sought to fill holes and bolster depth by signing LBs Deone Bucannon and Shaquil Barrett, S Kentrell Brice, and P Bradley Pinion.
THEY NEED: DL, CB, S, OL, RB.
THEY DON'T NEED: QB, WR, LB, TE.
POSSIBLE FIRST PICK: Kentucky DE-LB Josh Allen; LSU CB Greedy Williams; Alabama DT Quinnen Williams.
OUTLOOK: While the Bucs led NFL in passing offense and were third in total yardage, they were near bottom in total defense and next to last in points allowed. Inconsistent pass rush has been problem for more than a decade, and series of bad decisions in free agency and draft have undermined efforts to upgrade porous secondary. Licht is working with his third head coach in six years. Team has made strides offensively under GM's watch; same can't be said for leaky defense.
NFC East team needs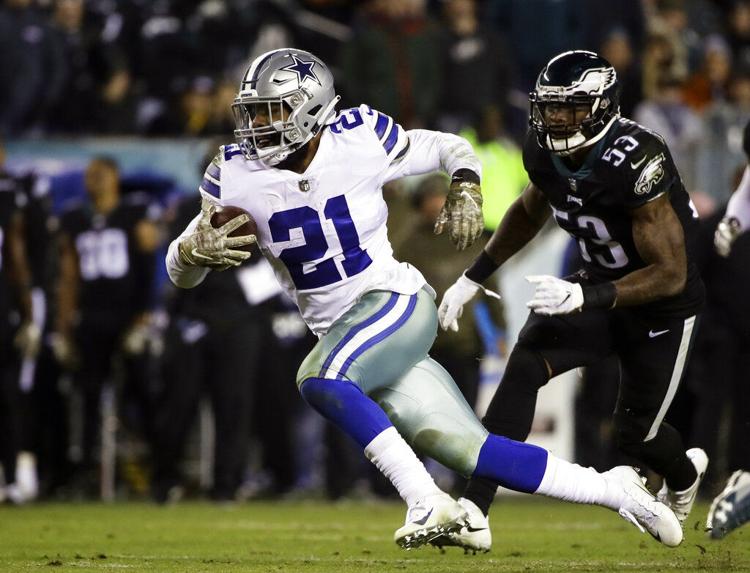 DALLAS COWBOYS
LAST SEASON: Cowboys beat Seattle for just third playoff win since last Super Bowl title (1995 season) after second NFC East crown in three years with star pair of QB Dak Prescott, RB Ezekiel Elliott. Divisional loss to Rams extended NFC championship game drought to 23 seasons. Elliott won second rushing title, while midseason trade for WR Amari Cooper sparked turnaround from 3-5 start.
FREE AGENCY: DE DeMarcus Lawrence became highest-paid player in Dallas history with $105 million, five-year deal. Randall Cobb replaces Cole Beasley (Buffalo) as slot receiver after spending first eight seasons with Aaron Rodgers in Green Bay. S George Iloka was low-cost choice after Cowboys never got serious in bidding for Earl Thomas.
THEY NEED: S, DL, RB, WR, TE.
POSSIBLE FIRST PICK: Washington S Taylor Rapp; South Carolina WR Deebo Samuel; Miami DT Gerald Willis.
OUTLOOK: Cowboys have high expectations with coach Jason Garrett going into final year of contract. End of NFC title game drought still might not be enough to get new deal. Lawrence, young LBs Jaylon Smith, Leighton Vander Esch bring high hopes on defense. TE Jason Witten ended one-year retirement in part because 11-time Pro Bowler thinks record 16th season in Dallas could lead to first Super Bowl trip.
NEW YORK GIANTS
LAST SEASON: Another bad start, another bad season, this time with coach Pat Shurmur and general manager Dave Gettleman running show. RB Saquon Barkley became face of offense and won top offensive rookie honors. QB Eli Manning struggled again behind bad line. Defense was horrible and things look bleak for next season. PK Aldrick Rosas became star in his second season.
FREE AGENCY: It's not who Giants signed, it's who they lost or traded. Star WR Odell Beckham Jr. tops list, heading to Cleveland along with leading sacker Olivier Vernon in separate trades that netted S Jabrill Peppers, No. 17 pick overall and G Kevin Zeitler. Free-agent signings included WR Golden Tate and S Antoine Bethea, who are cheaper but not as good as guys they are replacing. Rosas, C Jon Halapio, G Spencer Pulley and WR Russell Shepard were re-signed. Along with Tate and Bethea, DE Markus Golden and DT Olsen Pierre were added as free agents.
THEY NEED: Passing rushing DL, QB, RT, WR, S, CB, ILB.
POSSIBLE FIRST PICK: Alabama DT Quinnen Williams or Houston DE Ed Oliver at No. 6; Washington State OT Andre Dillard at No. 17.
OUTLOOK: Bleak. Have made playoffs once (2016) since winning Super Bowl in February 2012. Won eight games total past two seasons. With Beckham, Collins and Vernon gone and 38-year-old Manning in final year of contract, they'll be lucky to win five games again. Giants are laying groundwork for future with 12 draft picks. When will project be finished and who will be around to see it?
PHILADELPHIA EAGLES
LAST SEASON: Despite losing three-fourths of starting secondary, top two running backs and quarterback Carson Wentz to injuries, Eagles led by Nick Foles earned wild-card berth and won playoff game in Chicago before barely falling short in New Orleans.
FREE AGENCY: Lost Foles, LB Jordan Hicks, WRs Golden Tate and Jordan Matthews. Didn't re-sign RB Jay Ajayi. Traded DE Michael Bennett. Released DT Tim Jernigan. Acquired WR DeSean Jackson and RB Jordan Howard in trades. Signed DT Malik Jackson, DE Vinny Curry, S Andrew Sendejo.
THEY NEED: OL, RB, DB, LB.
POSSIBLE FIRST PICK: Clemson DT Dexter Lawrence; Alabama OT Jonah Williams; Boston College DE Zach Allen.
OUTLOOK: With three picks in top 60, (Nos. 25, 53, 57), Eagles have flexibility to move up in first round to get player they really want. Personnel boss Howie Roseman is among most active draft-pick swappers, though it's more likely they'd stay put or trade down to add more value. Team filled several holes in offseason and could stick with taking best player available.
WASHINGTON REDSKINS
LAST SEASON: Redskins were cruising toward playoffs at 6-3 when QB Alex Smith broke right leg and injuries hit hard. Team went to Colt McCoy, Mark Sanchez and Josh Johnson on offense and fell apart at big times on defense, losing six of final seven games to fall out of contention.
FREE AGENCY: S Landon Collins is big addition after 17 different players started at position in Jay Gruden's five seasons as coach. Redskins added OL Ereck Flowers, who could play guard, but also lost OT Ty Nsekhe to Buffalo, LB Preston Smith to Green Bay, and WR Jamison Crowder to Jets. They also acquired QB Case Keenum in trade with Denver.
THEY NEED: QB, WR, TE, G, LB, CB, S
THEY DON'T NEED: RB, OT, C, DL
POSSIBLE FIRST PICK: Ohio State QB Dwayne Haskins; Florida State edge rusher Brian Burns; Clemson edge rusher Clelin Ferrell.
OUTLOOK: Despite having McCoy and adding Keenum, Redskins will likely draft or acquire (Josh Rosen?) developmental QB to succeed Smith eventually. Receiver looks like glaring need in early rounds, but Gruden likes Josh Doctson, Paul Richardson and 2018 pick Trey Quinn. Redskins have so many holes to fill that almost any position is possible at 15 except for defensive line after taking Alabama's Jonathan Allen and Daron Payne in past two first rounds.
NFC West team needs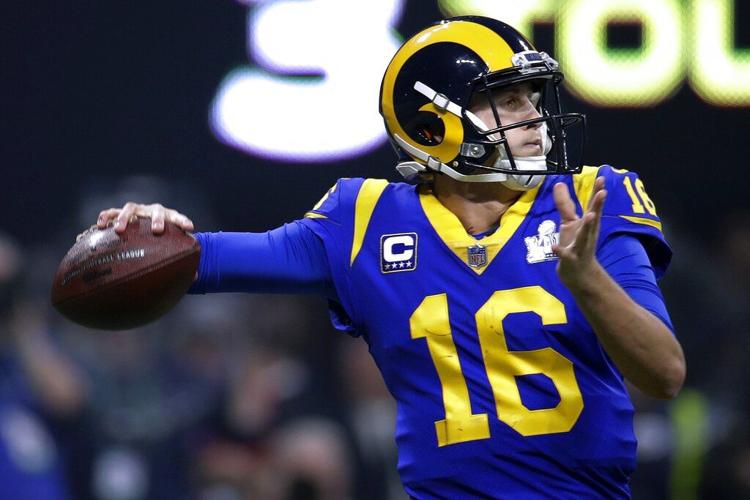 ARIZONA CARDINALS
LAST SEASON: Cardinals had one of worst seasons in franchise history, leading to Steve Wilks becoming first head coach to be fired after one season since 1952. Arizona was hit hard by injuries and struggled on both sides of ball, ranking among NFL's worst on offense and defense. Josh Rosen replaced free-agent signing Sam Bradford at quarterback four games into season and was up and down during rookie year.
FREE AGENCY: Cardinals signed long-time Baltimore Ravens DE Terrell Suggs, hoping he still has something left at 36 to give them another edge rusher opposite Chandler Jones. Arizona also tried to fill needs at other positions, signing offensive linemen J.R. Sweezy and Marcus Gilbert, CB Tremaine Brock, LB Jordan Hicks and DT Darius Philon.
POSSIBLE FIRST PICK: Oklahoma QB Kyler Murray; Ohio State DE Nick Bosa; Alabama DT Quinnen Williams.
OUTLOOK: Arizona has new coach in Kliff Kingsbury and new offensive system. Big question is who will run it. Cardinals have 2018 first-rounder Rosen, but have shown interest in taking Murray, last year's Heisman Trophy winner, with first pick. There likely will be growing pains no matter who is quarterback as players adjust to new coach and Kingsbury acclimates to coaching NFL team after years coaching in college ranks.
LOS ANGELES RAMS
LAST SEASON: Earned first Super Bowl trip in 17 years to cap coach Sean McVay's second season in charge. Matched NFL's best regular-season record despite December dip in form before getting two playoff victories and trip to Atlanta. Season ended with ugly 13-3 loss to New England, but Rams cemented status as dynamic offensive powerhouse with years of potential success ahead.
FREE AGENCY: Lost more than they gained, but retained pass rusher Dante Fowler and filled key needs with veteran contributors. Linebacker Clay Matthews returned to LA after decade in Green Bay to rush passers at his old college stadium, and safety Eric Weddle arrived to replace inconsistent Lamarcus Joyner at key spot in secondary. Blake Bortles signed as backup quarterback to Jared Goff.
THEY NEED: OL, DL, CB, S, OLB.
THEY DON'T NEED: QB, RB, WR.
POSSIBLE FIRST PICK: OL Greg Little, Mississippi; C Garrett Bradbury, North Carolina State; DT Dexter Lawrence, Clemson.
OUTLOOK: After years of high picks, Rams are stuck at back of most rounds. Still have opportunity to bolster depth or find offensive line starter or two. Also prime candidates to trade out of first round if opportunity arises to grab more picks.
SAN FRANCISCO 49ERS
LAST SEASON: Niners' season derailed early when QB Jimmy Garoppolo, RB Jerick McKinnon went down with season-ending knee injuries in September. Bigger problems came on defense, where San Francisco lacked consistent edge rushers and set NFL record for futility with seven takeaways, including record-low two INTs. Biggest bright spot was emergence of second-year TE George Kittle, who set single-season record for most yards receiving at position.
FREE AGENCY: Biggest addition was trade for edge rusher Dee Ford, filling glaring need on defense. Speedy linebacker Kwon Alexander also could help create more takeaways. Key moves on offense include signing of Jordan Matthews to join rotation at receiver, and Tevin Coleman as another option in backfield.
THEY NEED: DE, WR, CB, S.
THEY DON'T NEED: RB, QB, OL.
POSSIBLE FIRST PICK: Ohio State DE Nick Bosa; Kentucky Edge rusher Josh Allen; Alabama DT Quinnen Williams.
OUTLOOK: Niners have options near top of draft, especially if QB Kyler Murray goes first overall. That would leave San Francisco with choice of pass rushers or ability to trade down and add to team's six picks. Second round could be prime spot to find receiver to replace departed Pierre Garcon or help in secondary.
SEATTLE SEAHAWKS
LAST SEASON: Seattle surprised most as its roster revamp worked ahead of schedule. With offense dedicated to running ball, improved performance by offensive line and Russell Wilson manning controls, Seattle reached playoffs as wild-card team after missing postseason in 2017. What was supposed to be team ready to return to contention in 2019 was one year ahead of plans.
FREE AGENCY: Seahawks once again let first wave of major free agent moves come and go before jumping in. They used franchise tag on defensive end Frank Clark to keep him around another season, but most important moves were bringing back guard D.J. Fluker, adding offensive lineman Mike Iupati and re-signing linebacker K.J. Wright. Wilson got his contract extension done, but there is still uncertainty around Clark and linebacker Bobby Wagner and whether long-term extensions with either will get done soon.
THEY NEED: Edge rusher, DT, S, CB, WR, OL.
THEY DON'T NEED: QB, LB, TE, RB.
POSSIBLE FIRST PICK: Notre Dame DL Jerry Tillery; Clemson DT Dexter Lawrence; Washington CB Byron Murphy.
OUTLOOK: Seattle goes into draft with only four selections, result of trades made in previous seasons. That makes it highly unlikely Seahawks will remain at No. 21. It's not in nature of general manager John Schneider to have so few picks, so expect Seahawks to be extremely active moving around to acquire more selections. If Seattle could move out of first round to pick up picks on Day 2 and make weekend a little more active that would probably be best-case scenario for Schneider and Seahawks.