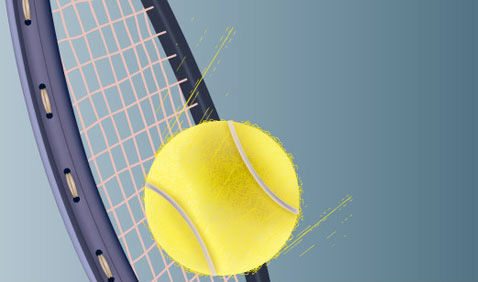 NORFOLK, Va. — South Carolina State and Florida A&M will meet for the 2021 Mid-Eastern Athletic Conference women's tennis title after winning their respective semifinal matches Saturday morning at the Folkes-Stevens Tennis Center.
The Bulldogs opened with a 4-0 win over Delaware State, while Florida A&M knocked off Northern Division No. 1 seed Norfolk State 4-1.
Sunday's championship match will begin at 9 a.m.
South Carolina State (5-4) will be seeking its 15th title, and 14th in the last 16 tries, while Florida A&M will be in search of its first MEAC women's tennis title since 1997.
South Carolina State vs. Delaware State
The Southern Division regular-season champion Bulldogs took little time setting the tone, making quick work of the doubles portion to take a 1-0 lead in the match. S.C. State won the No. 1 and No. 3 doubles matches, with the Hornets (5-5) taking the No. 2 match.
In singles play, MEAC Player of the Year and Rookie of the Year Rachida Berjane defeated Lolita Kozina in the No. 1 position, 6-3, 6-3, while fellow First Team All-MEAC selection Hind Semlali won in the No. 2 singles spot, defeating Klaudia Lisovska 6-1, 6-4.
Lasya Patnaik gave the Bulldogs their other singles win at No. 4, 6-1, 6-2 over Anastasia Belkina.
Norfolk State vs. Florida A&M
The Spartans (8-5) opened play Saturday morning by taking the doubles point, but FAMU rebounded in a big way once singles play started. All three of the Rattlers' First Team All-MEAC honorees – Rachel Harden, Aylen Hubeaut and Arielle Nealy – won their respective singles matches.
Harden defeated Andrea Barcenas in the No. 3 spot, 6-0, 6-4, while Hubeaut went 6-2, 6-1 over Laura Ruiz at the No. 2 singles position and Nealy won at the No. 4 slot, 6-0, 7-5 over Zoe Fraser.
The Rattlers (3-8) also got a singles win at the No. 1 position, as Haleigh Porter defeated First Team All-MEAC honoree Paula Fortuno 6-2, 6-3.