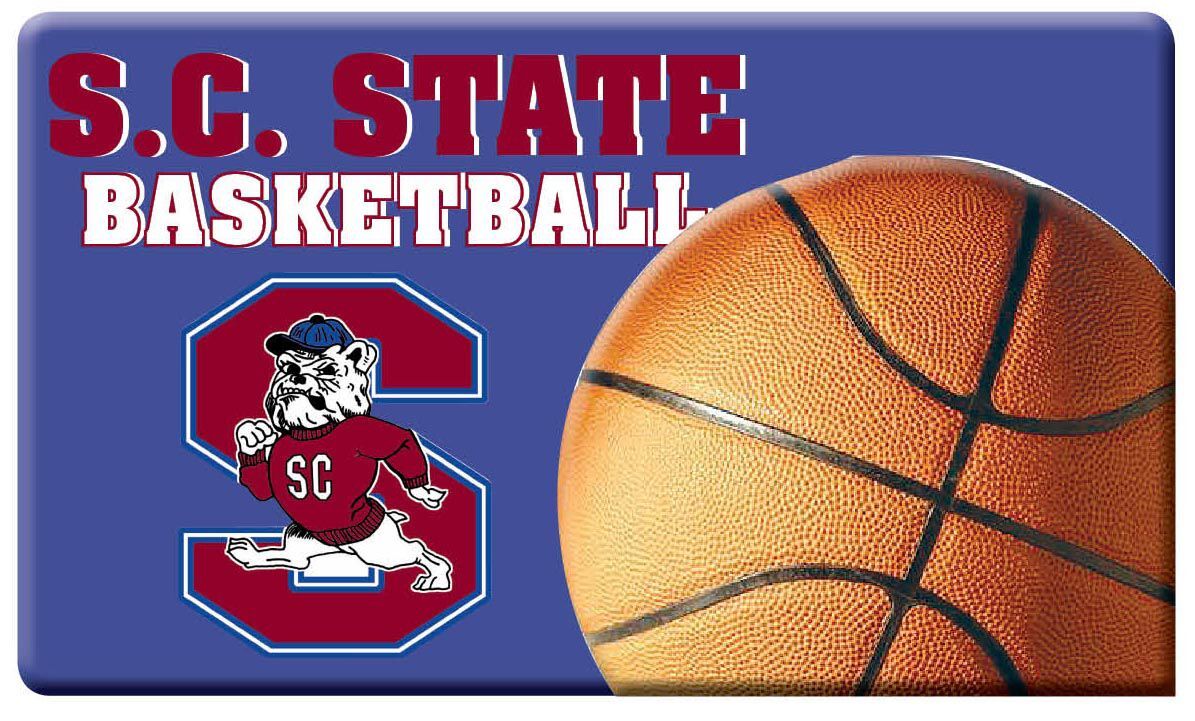 The South Carolina State men's basketball team returns to action Thursday vs. Florida A&M in a Mid-Eastern Athletic Conference game at Smith-Hammond-Middleton Memorial Center. Tip-off is 7 p.m.
S.C. State  (0-15, 0-5 MEAC) returns to the hardwood after an extended break involving postponements of games due to COVID-19 contact tracing consistent with the NCAA COVID-19 management requirements and guidelines.
"We are excited to play again, to say the least. It has been a challenging season on and off the court for our very young and tenacious team," head coach Murray Garvin said. This game is a makeup game for the game that was canceled in early January due to COVID-19-related issues."
"Our guys have been off from game play since our last contest vs. NCCU on Feb. 2 that we had a shot at the buzzer to win the game. Since that time, we have battled through two eight-day quarantines and have only been able to practice as a team for the past five days. Our guys are looking forward to finishing the season and competing against a very good FAMU team."
Sophomore guard Rahsaan Edwards leads the way for the Bulldogs, tossing in 9.9 points and 3.0 rebounds, while teammates Jemal Davis (7.8 ppg) and Omar Croskey (7.2 ppg) chip in over 7 point a game each. Davis is the leader on the boards with 4.9 per outing.
Meanwhile, FAMU (5-9,  4-3 MEAC) enters the contest with two players in double figures in MJ Randolph with 15.1 points and 6.4 rebounds, while Jalen Speer is second at 11.3 ppg.
South Carolina State will close out the regular season over the weekend against the Rattlers on Saturday and Sunday. Both games are 2 p.m. tip-offs at Smith-Hammond-Middleton Memorial Center.
Wednesday college basketball
Clemson at Wake Forest, 6:30 p.m.
South Carolina at Mississippi State, 7 p.m.
Carolina baseball vs. Texas
COLUMBIA -- The University of South Carolina baseball team will travel to Austin, Texas, and UFCU Disch-Falk Field to face Texas on March 12-14, it was announced Tuesday. All three games will be televised on the Longhorn Network.
Both schools had the fourth weekend of the 2021 season open and have agreed to a home-and-home series with the Longhorns visiting Founders Park in 2022.
Texas is ranked No. 19 in the D1Baseball.com rankings and was 14-3 last season. The Longhorns played in the State Farm Collegiate Classic in Arlington, Texas, this past weekend, falling to Mississippi State, Arkansas and Ole Miss. No. 17 Carolina now has eight top-25 teams on its schedule (No. 1 Ole Miss, No. 2 Arkansas, No. 3 Vanderbilt, No. 5 Mississippi State, No. 7 Florida, No. 11 LSU, No. 18 Tennessee and No. 19 Texas).
Meanwhile, Wes Clarke was named the Southeastern Conference's Co-Player of the Week on Tuesday.
Clarke, who also was named the National Player of the Week by Perfect Game and a National Player of the Week by Collegiate Baseball, had a mammoth opening weekend for the Gamecocks, hitting .700 with a 1.800 slugging percentage, a .800 on-base percentage, seven runs scored, nine RBI, two doubles and three home runs in three wins.
Boston is Naismith semifinalist
COLUMBIA -- South Carolina women's basketball sophomore Aliyah Boston is one of 10 semifinalists for the Naismith Defensive Player of the Year Watch List, the Atlanta Tipoff Club announced. The 6-foot-5 forward was a finalist for the award in 2020 and is one of two SEC entries on the list.