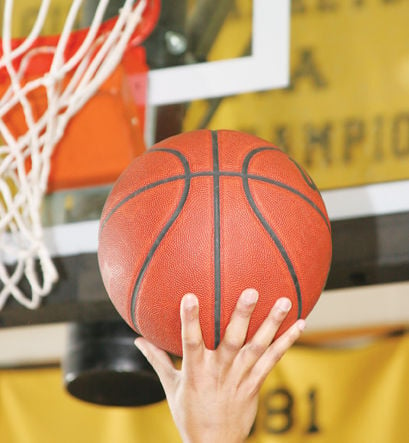 Bulldogs to wrap up
regular season on road
GREENSBORO, N.C. — The South Carolina State men's basketball team will wrap up the regular season on the road against league rival N.C. A&T State University.
The first of the two-game series will begin at 6 p.m. Wednesday, March 3, at Corbett Arena, followed by a game start at 6 p.m. Thursday, March 4, against the Aggies.
S.C. State will look to avenge early season losses to the Aggies in Orangeburg.
The 2021 Air Force Reserve MEAC Men's Basketball Tournament will kick off March 7-13 in Norfolk, Virginia at the Scope Arena. For more information, visit www.meacsports.com
Clemson women play Thursday
GREENSBORO – Louisville clinched its second consecutive outright Atlantic Coast Conference regular-season title with Sunday's win, and the Cardinals are the No. 1 seed in the 44th annual ACC Women's Basketball Tournament, which convenes Wednesday through Sunday (March 7) at Greensboro Coliseum.
The Cardinals earned at least a share of the regular-season title for the fourth straight year based on conference winning percentage (.875) and will be the No. 1 seed for the third time since joining the conference. Along with the top-seeded Cards (21-2, 14-2), second seed N.C. State (17-2, 12-2), third seed Georgia Tech (14-7, 12-6), and fourth seed Florida State (10-7, 9-7) will receive double byes into Friday's quarterfinal round.
Tournament play begins at 2 p.m. on Wednesday with No. 12 seed Pitt (5-13, 3-12) facing No. 13 Boston College (6-11, 2-11).
The second round opens Thursday at noon, when No. 8 seed North Carolina (13-9, 8-9) faces No. 9 Wake Forest (11-11, 8-10). No. 5 Syracuse (12-7, 9-7) will face the winner of Wednesday's game at 2:30 p.m. The third game of Thursday's session has No. 7 Virginia Tech (13-8, 8-8) taking on No. 10 Miami (11-10, 8-10) at 6 p.m. The second round concludes Thursday at 8:30 p.m., as No. 6 Notre Dame (10-9, 8-7) meets No. 11 Clemson (10-12, 5-12).
Wednesday basketball
Clemson at Syracuse, 5 p.m.
National honors for Clarke
COLUMBIA -- University of South Carolina junior infielder/catcher Wes Clarke has earned a pair of national honors after his performance in games against Winthrop and Clemson last week. The Forest, Va., native has been named the National Player of the Week by both the Golden Spikes Award and Perfect Game.
Boston, Cooke get SEC awards
COLUMBIA -- South Carolina sophomore Aliyah Boston picked up one of the SEC's highest honors for the second season as Co-Defensive Player of the Year, and sophomore Zia Cooke joined her on the All-SEC First Team, the league announced. Boston becomes the Gamecocks' first back-to-back SEC Defensive Player of the Year. This marks the second-straight season at least two Gamecocks have earned SEC First-Team honors.
Kentucky guard Rhyne Howard is the SEC player of the year for the second straight season. 
Boston is Naismith semifinalist
COLUMBIA -- South Carolina women's basketball sophomore forward Aliyah Boston is among 11 semifinalists for the 2021 Women's Jersey Mike's Naismith Trophy, the Atlanta Tipoff Club announced. One of two SEC players on the list, Boston has advanced to semifinal status for the second time in as many seasons.
Cooke is Drysdale finalist
COLUMBIA --  South Carolina sophomore guard Zia Cooke is one of five finalists for the Ann Meyers Drysdale Award, the Naismith Memorial Basketball Hall of Fame and the Women's Basketball Coaches Association announced. Named after the first player, male or female, named to an All-America Team in four straight college seasons, the annual award in its fourth season recognizes the top shooting guard in women's NCAA Division I college basketball.