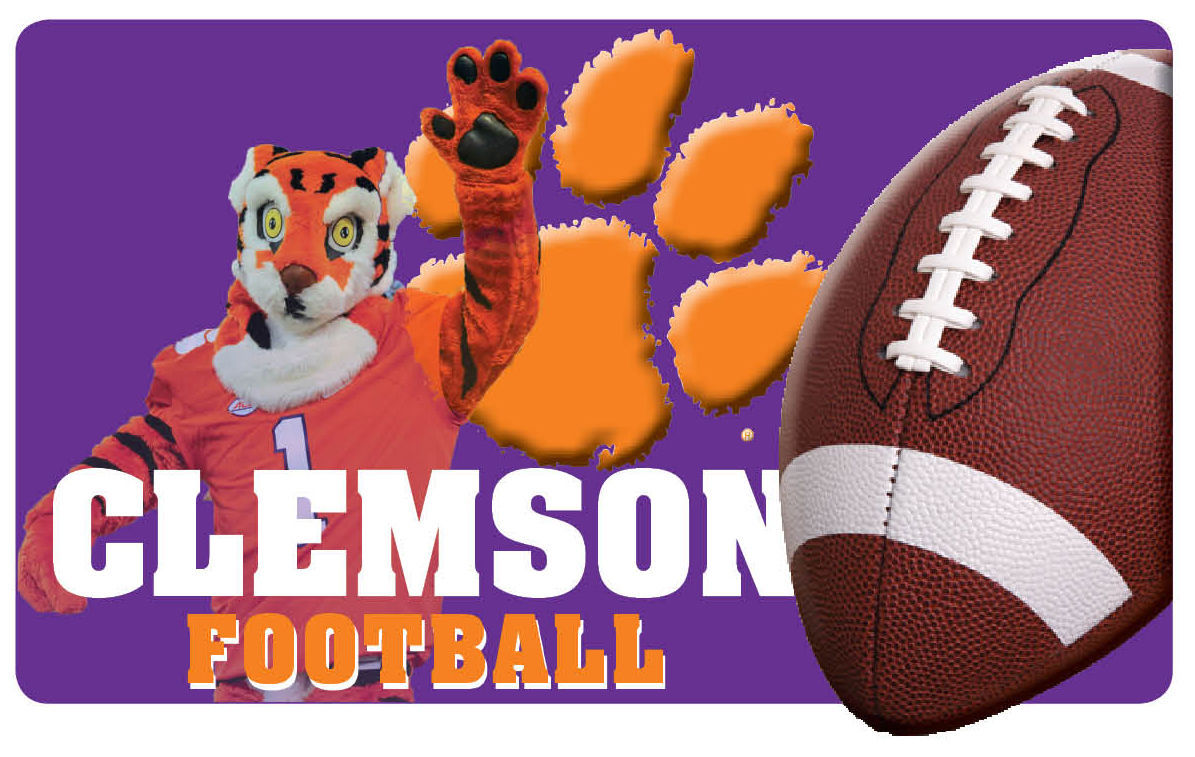 GREENSBORO, N.C. – Atlantic Coast Conference fans can relive memorable football games on the conference's YouTube channel. The six-week series includes 28 games that begin each evening at 7 p.m.
The series kicked off Monday and Tuesday with a pair of games from the South's Oldest Rivalry – North Carolina vs. Virginia -- from 1995 and 1996.
Of the 28 games set for re-broadcast, 23 feature at least one ranked team, seven are matchups of two ranked squads and five include a team ranked in the top 5. The earliest games featured are the 1989 Clemson-at -Duke game with Steve Spurrier serving as the Blue Devils' head coach, and the high-scoring 1990 contest between No. 1 Virginia and No. 14 Georgia Tech.
Each game will be shown as a premiere on YouTube and will be available as an archived element after the broadcast.
May 11: No. 9 Virginia at North Carolina (1995)
May 12: No. 6 North Carolina at No. 20 Virginia (1996)
May 13: No. 17 Louisville at No. 24 NC State (2017)
May 14: No. 7 Clemson at Duke (1989)
May 15: No. 16 Boston College at No. 22 Wake Forest (2006)
May 18: No. 6 Virginia Tech vs. No. 11 Boston College (2007)
May 19: No. 2 Clemson at Syracuse (2017)
May 20: No. 1 Florida at No. 2 Florida State (1996)
May 21: Florida State at Boston College (2017)
May 22: Pitt at No. 25 Virginia (2018)
May 25: No. 17 Louisville at North Carolina (2017)
May 26: No. 14 Georgia Tech at No. 1 Virginia (1990)
May 27: No. 12 Texas A&M at No. 1 Clemson (2019)
May 28: No. 9 USC at Boston College (2014)
May 29: Georgia Tech at No. 11 Miami (2017)
June 1: Duke at Wake Forest (2017)
June 2: No. 13 Miami at Florida State (2017)
June 3: No. 3 Florida State at Miami (2014)
June 4: Virginia at Louisville (2019)
June 5: Duke at North Carolina (2019)
June 8: No. 15 UCF at Pitt (2019)
June 9: Georgia Tech at No. 20 Clemson (2004)
June 10: Syracuse at No. 3 Clemson (2018)
June 11: No. 14 Florida State at NC State (2002)
June 12: No. 19 Wake Forest at Virginia Tech (2019)
June 15: No. 22 NC State at Syracuse (2018)
June 16: Florida State at No. 25 Virginia (2019)
June 17: North Carolina at Wake Forest (2019)
MEAC announces track academic honors
NORFOLK, Va. — The Mid-Eastern Athletic Conference has announced the 2020 Outdoor Track & Field All-Academic Selections, honoring 204 student-athletes from the conference's 11 institutions who have achieved academic success during the 2019-20 academic year.
MEAC sophomore, junior and senior student-athletes with a 3.0 or better cumulative grade-point average, as well as transfer student-athletes who have been in residence at the institution for at least one year, are eligible for All-Academic accolades.
Honorees from South Carolina State University are: Dwayne Curnell, Tyler Duncan, Ariyonne Gillespie, Taylor Guthrie, Kameron Hammond, Keturah Hunter, Marquis Lynch, Trent Montgomery, Diamond Rush, Jerdashia Scott and Ars'Breana Tyler.
Richey 5th In ESPN's '40 Under 40'
GREENVILLE -- ESPN ranked Furman head coach Bob Richey at No. 5 in its "40 Under 40" list of the top college basketball coaches under the age of 40.
Richey, who recently completed his third season as head coach at Furman, has guided the Paladins to 73-25 overall record and 41-13 mark in Southern Conference play over the past three seasons.
The 37-year-old ranks ninth among active NCAA Division I head coaches with a .737 winning percentage and has guided the Paladins to a school-record 25 wins in each of the last two years.
Be the first to know
Get local news delivered to your inbox!