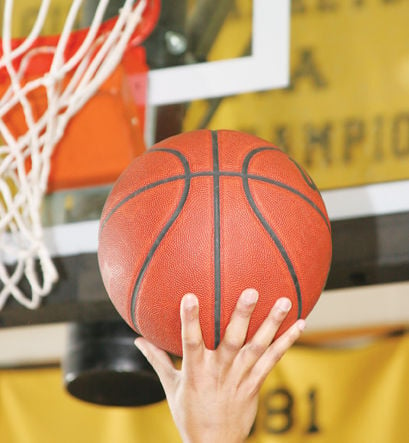 Boston AP Preseason All-America
COLUMBIA -- South Carolina sophomore Aliyah Boston was named to the Associated Press Preseason All-America Team, the organization announced.
The reigning National Freshman of the Year and Lisa Leslie Center of the Year, the 6-foot-5 native of the U.S. Virgin Islands also drew preseason All-America honors from Lindy's.
Gamecocks picked 8th
After finishing sixth in the SEC last season, members of the SEC media are predicting the Gamecocks to finish worse in 2020-21.
The Gamecocks were picked to finish eighth in the preseason media poll, behind Auburn and just ahead of Ole Miss.
South Carolina finished sixth last season at 10-8 in the SEC.
Furman picked 1st in SoCon
GREENVILLE – Furman was tabbed as the preseason favorite in the Southern Conference by the league's media and picked second by the league's men's basketball coaches, while Paladins Mike Bothwell, Noah Gurley and Clay Mounce were selected to the preseason all-conference team.
The Paladins received 16 of 30 possible first place votes in the media poll to take the top spot ahead of UNCG, ETSU and Mercer. Wofford, Western Carolina, Chattanooga, Samford, VMI and The Citadel rounded out the poll. UNCG was named the favorite in polling of the league's coaches with Furman and ETSU in second and third place, respectively. The Paladins led all teams with five first place votes.
Wofford was picked fifth by the coaches and the media. The Citadel was picked No. 10 by both.
Wofford forward Jamari McDavid was named preseason all-conference.
Clemson signs three
CLEMSON — Head Coach Brad Brownell and his staff added three players to the Clemson University men's basketball program on Wednesday. Josh Beadle (Columbia, S.C./Cardinal Newman), Ian Schieffelin (Loganville, Ga./Grayson) and Lucas Taylor (Wake Forest, N.C./Heritage) all signed letters of intent to play for the Tigers beginning in 2021-22.
The recruiting class ranks 42nd nationally according to 247Sports.com.
USC sets non-conference schedule
COLUMBIA — South Carolina head coach Frank Martin released his team's non-conference schedule on Wednesday, for a season set to begin Nov. 25 with an exhibition matchup at Colonial Life Arena.
Following the exhibition matchup, the Gamecocks travel to the Hall of Fame Classic in Kansas City to face Northwestern (Sat., Nov. 28) and either TCU or Tulsa (Sun., Nov. 29) the following day. The Gamecocks next travel to preseason American Athletic Conference favorite Houston (Sat., Dec. 5), before returning to Colonial Life Arena to host Wofford (Thurs., Dec. 10).
A road matchup at George Washington (Mon., Dec. 14) follows, before the Gamecocks host Clemson (Sat., Dec. 19) in Columbia in the annual meeting between the two schools. Carolina will host SC State (Wed., Dec. 23) to conclude play before the holiday break, and will return to action with its SEC opener at Kentucky on Tue., Dec. 29. The non-conference schedule concludes with a matchup vs. Florida A&M on Jan. 2 in Columbia.
Clemson women get schedule
GREENSBORO, N.C. — The Atlantic Coast Conference announced its league schedule Wednesday morning.
The home portion of Clemson's ACC schedule includes contests against Notre Dame, Georgia Tech, Florida State, Syracuse, Virginia, Wake Forest, North Carolina, Virginia Tech, and Miami. The Tigers, picked 13th in preseason voting done by both the ACC Coaches and Blue Ribbon Panel, play six of their first eight conference games on the road, but close out the season with four of five inside Littlejohn Coliseum. For the 2020-21 season, ACC women's basketball will play a 20-game schedule, a two-game increase from last year.
Aamir Simms gets ACC honor
CLEMSON — Senior Aamir Simms (Palmyra, Va./Blue Ridge School) was tabbed preseason first-team All-ACC on Wednesday by league media. Simms joins Marcquise Reed (2018) and Jaron Blossomgame (2016) as recent preseason All-ACC selections.
In addition to Simms, the preseason first-team includes Garrison Brooks (North Carolina), Sam Hauser (Virginia), Scottie Barnes (Florida State), Jalen Johnson (Duke) and Chris Lykes (Miami). Simms finished fifth in preseason Player of the Year voting.
Lawson gets preseason honor
COLUMBIA -- University of South Carolina junior guard A.J. Lawson was named to the Preseason All-SEC Second Team by the media, the league office announced Thursday.
Lawson, one of the SEC's most explosive offensive players, is Carolina's top returning scorer after pacing the team with 13.4 points per game last season.
Clemson women sign five
CLEMSON -- Head coach Amanda Butler and her staff added five players to the Clemson women's basketball program this week.
Kionna Gaines (Columbus, Ga./Carver HS), Makayla Elmore (Fostoria, Ohio/Hopewell Loudon HS), Sydney Standifer (Argyle, Texas/Argyle HS), Madison Ott (Frisco, Texas/Frisco Centennial HS), and Eno Inyang (St. Cloud, Fla./St. Cloud HS) all signed national letters of intent to play for the Tigers beginning in 2021-22.
Three of the five are ranked in the top 50 nationally at their respective positions, according to ESPN's HoopGurlz rankings. With the addition of Gaines, Butler has picked up her third top-100 recruit in as many seasons with the Tigers (Danae McNeal, 2019; Gabby Elliott, 2020).
Bree Hall signs with Carolina
COLUMBIA -- South Carolina head women's basketball coach Dawn Staley announced that Bree Hall has signed a National Letter of Intent to attend the university and play for the Gamecocks. The Dayton, Ohio, native will have four years of eligibility beginning with the 2021-22 academic year.
A 5-foot-11 guard from Dayton, Ohio, Hall is ranked No. 14 overall in the class of 2021 after a junior season that saw her pour in 21.4 points per game on 55.5% field goal shooting, including 38.8% from 3-point range. Earlier this week she was among the 50 players named to the watch list for 2021 Jersey Mike's Naismith Trophy for High School Girls Player of the Year.
Be the first to know
Get local news delivered to your inbox!