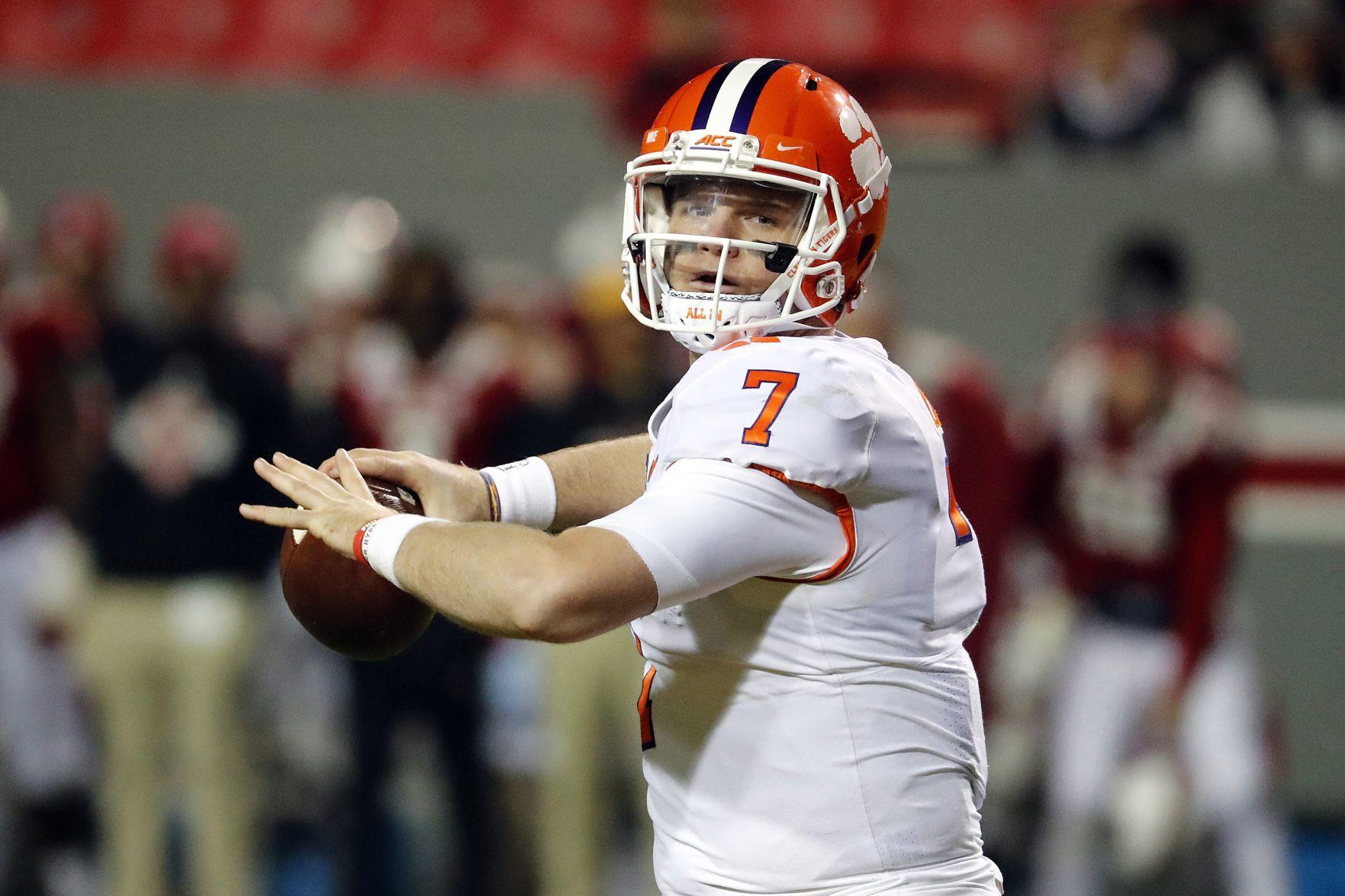 RALEIGH, N.C. — The Clemson Tigers have the ROY Bus fueled up and ready to make an appearance in the top four of the College Football Playoff rankings for the first time in 2019.
Despite being ranked inside the top four in every one of the previous 10 weeks' coaches and Associated Press polls, the Tigers found themselves on the outside looking in, at No. 5, in the first CFP rankings — which determine the four teams selected to the playoff.
"I found out pretty quick because all of a sudden my phone starts blowing up. 'Gas up the bus, coach!' People are so mad, but it's all good," head coach Dabo Swinney said. "We are one of those teams. We are in the mix and we have to keep winning and hopefully, we will scratch and claw. Last time I checked, they don't give trophies after nine games. It's all good. We are just honored to be one of those teams that has a chance. We are going to keep scrapping and clawing and see if we can try to win games."
The top four teams last week were No. 1 Ohio State, No. 2 LSU, No. 3 Alabama and No. 4 Penn State.
You have free articles remaining.
"We had a lengthy discussion about Penn State and Clemson, two really, really good teams, both strong defensively," said Rob Mullens, selection committee chairman, this past week. "In the end, what it came down to — and again, much debate — Penn State has marquee wins against 14th-ranked Michigan and a road win at 18th-ranked Iowa. In addition, they have a non-conference win over Pitt, which is a pretty good win at this point."
However, all of those good wins by Penn State went by the wayside Saturday, as they fell to Minnesota. Alabama lost at home to LSU.
Even though the Tigers are, nearly, guaranteed to make an appearance in one of the coveted top four spots Tuesday (7 p.m., ESPN), Swinney is still not worried about the rankings.
"Hopefully we can keep playing well and we'll have a shot," Swinney said. "A couple of teams lost, so maybe we'll move up in there. But that doesn't really matter right now. What matters is taking care of what we control, and that's gameday."
That sentiment is shared by his coaching staff, as co-offensive coordinator Jeff Scott stated that, at least for now, the Tigers are not focused on a committee ranking teams in Grapevine, Texas.
Instead, they are focused on running their race.
"I really think the biggest message we've had to our guys is to continue to run our race," Scott said. "There will be ups and downs and opinions will change from the beginning of the year to the middle of the year and late in the year."
Zach Lentz is a Clemson University alumnus who got his start working with the Tigers basketball team from 1999-2004. Now a resident of Orangeburg County, he reports on Clemson sports as a correspondent for The Times and Democrat. He also serves as a co-host of Solid Orange, seen at 11 p.m. Wednesdays on WACH FOX 57 in Columbia. He is editor of www.ClemsonMaven.io