CHARLOTTE — The Clemson Tigers have found themselves in the midst of the greatest era in their football history under the leadership of head coach Dabo Swinney.
In fact, over the last seven seasons, the Tigers have amassed an 82-15 record — the FBS' second-best winning percentage and win total, with 47 of those wins coming against teams that finished the season with a winning record.
The Tigers have also won 10-plus games for seven years in a row — tied for the sixth-longest streak in FBS history — have won four ACC championships, including three in a row (2015-17), have finished at least equal to their preseason AP ranking, a first in FBS history, and have been ranked inside the top 25 for the College Football Playoff ranking, including being ranked No.1 eight times the last six years.
The reason for the Tigers' unprecedented run of success under Swinney began 10 years ago with one word: why.
"You know, for me, it started in '09 our first year, and it's being really driven by the why of our program: Why I coach, why we do what we do, not just what we do, how we do it, but why," Swinney said. "And really everybody believing in that part of it. Being culture focused, being very intentional. For me, I recruit people first. I hire people first. There's no perfect people, but I think the good Lord has given me good instincts, and so we've had a certain way that we've gone about doing things."
You have free articles remaining.
That way of doing things has led Swinney to reteach everyone the "why" every year. Whether it is the coaching staff at the annual, prefall camp All-In meetings or the entire team in their first meeting of the year, every member of the Tigers will relearn the lessons that Swinney has believed in since taking over midway through the 2008 season.
"We start over every year, reinstall the program, reinstall the core values, the philosophy that we believe in, the why, and I just don't vary from that," Swinney said. "And then as we have been able to build that culture over the many years now, we just nurture it every year."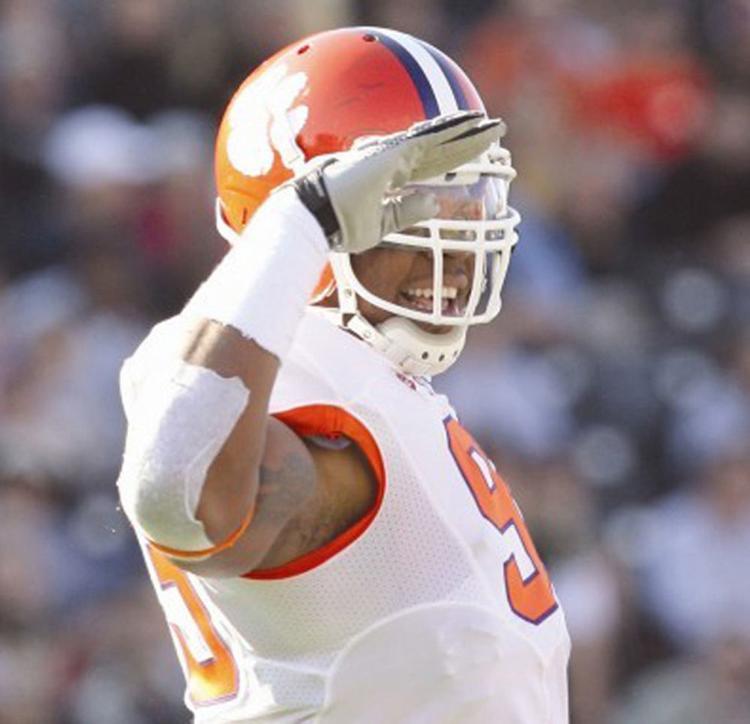 "You develop young people. You develop leadership. We've had 196 seniors, 192 graduates. I think we've had 13 or 14 juniors leave early. Three of them are already back. Two of them have got their degree. Da'Quan Bowers is coming back this fall to finish up and work with us. It's just culture driven. That's the short answer I can give you."
For Swinney, what the Tigers have accomplished on the field is a result of being a great program and not a great team, and that one word — why — has driven the Tigers to achieve more than Swinney could have dreamed of.
"You know, the program is what I've always been focused on, not just having a good team," Swinney said. "From day one, we've always been program oriented, with the goal being developing a consistent winner, to one day be a team that year in and year out you just know you've got a chance. That's all you can ask for."
Zach Lentz is a Clemson University alumnus who got his start working with the Tigers basketball team from 1999-2004. Now a resident of Orangeburg County, he reports on Clemson sports as a correspondent for The Times and Democrat.