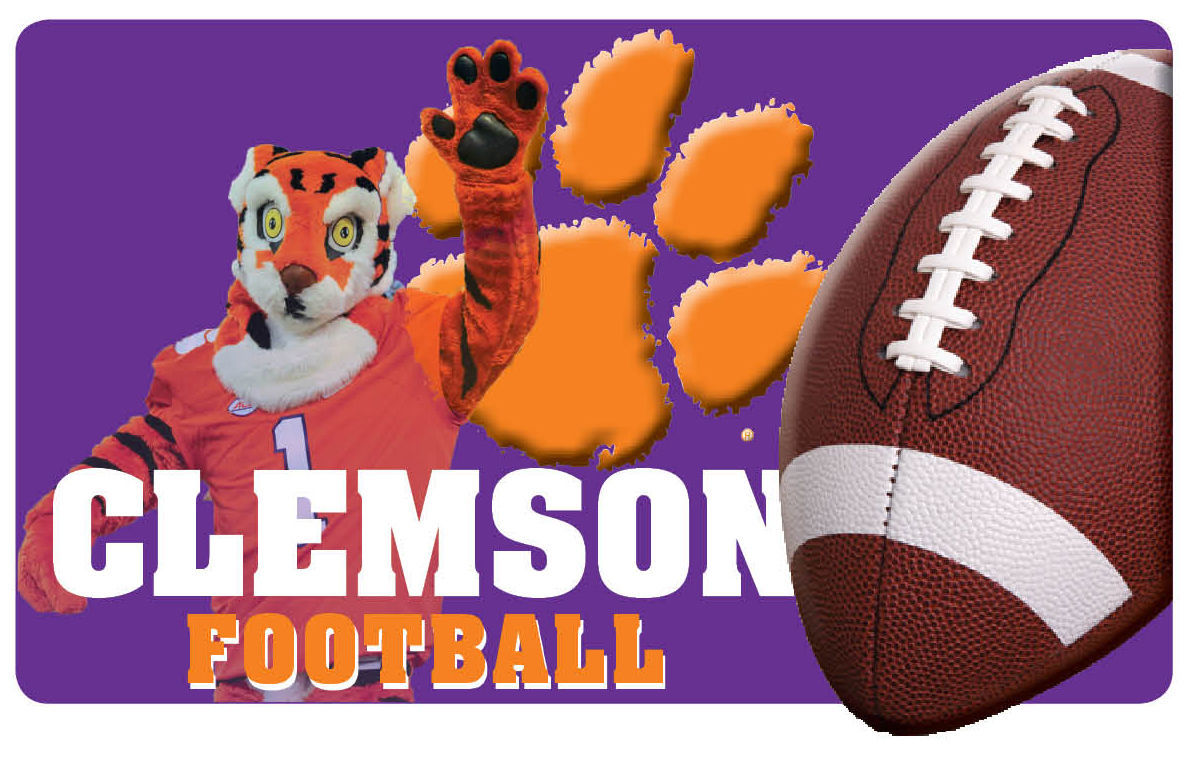 CLEMSON — Head coach Dabo Swinney could not hide his excitement about his Clemson Tigers clinching their fifth straight ACC Atlantic Division championship with a 55-10 win Saturday night over N.C. State.
"Again, just really proud of our guys. So many good things in the game that were good to see," he said. "In the second half, we were kind of a little sloppy. We subbed a lot of guys, got mostly everybody in there. I'm really proud of these guys. It's hard to make history. It's hard to do things that have never been done, especially with some of these teams that we've had over the last few years. This team just continues to separate itself and kind of live its own legacy if you will.
"This is our fifth division title in a row, and I think it's eight out of 11 years. They have the opportunity to go back to Charlotte and represent the Atlantic Division. That's one of our goals every year, and we got a chance to, if we win that game, that'll be five championships in a row. That's never been done. Just a lot of good things that this team has been able to accomplish."
Swinney feeling frosty
Swinney was asked about a "frosty handshake" between him and N.C. State head coach Dave Doeren at the end of the game.
He was not taking the bait when asked about the perceived brief coaches meeting.
You have free articles remaining.
""A frosty handshake? Yeah, it was freaking 30 degrees," Swinney said afterward. "There is nothing. What kind of question is that?
"What was frosty about a handshake. 'Great game. Good luck the rest of the way,'" the Clemson coach said. "Most times I don't hardly get to spend 10 seconds with a coach. It's quick. If you are at Clemson, it is a mad dash to the Paw to sing the alma mater. That is not ... Dave and I have a great relationship. That is just a question trying to create something.
"It was not frosty. There was not anything frosty. 'Great game. Good luck the rest of the way. Go win it.' There is nothing. He was very nice. I was very nice. In a game like that, you really just want … you are not going to stand out there and sing kumbaya. I have been on both sides of it. Nobody wants to chitchat. You want to kind of get on with it, especially with it ... I don't know even how cold it was, but it was cold."
Dixon coming on
Co-offensive coordinator Tony Elliott expressed his pleasure in the play of running back Lyn-J Dixon. It has resulted in more time on the field for the true sophomore.
"The last three weeks, I told him I've been proud of him. The last three weeks he's been pretty consistent. Early on in the season, I thought he was playing really well. There were a couple of games midseason where he wasn't quite as focused as I'd like him to be. Now he's stopped listening to what people are saying and he's stopped trying to compare himself to Travis.
"He's just playing his game, and he's finding his runs and is being effective in the pass game. The biggest thing for us is as great as Travis is, he can't do it himself. If you can have a swing man that can come in at any time and we can trust you to put you in the second series is a testament to the focus and discipline he's had the past couple of weeks."
Huge favorites vs. Wake
The Tigers open as 32.5-point favorites over the Wake Forest Demon Deacons. The Tigers and the Demon Deacons will face off in the Clemson home finale at 3:30 p.m. Saturday (ABC).
Tigers in the polls
The Tigers remained No. 3 in the coaches poll and moved up to No. 3 in the AP poll on Sunday. The second College Football Playoff ranking is set to be released at 7 p.m. Tuesday on ESPN.