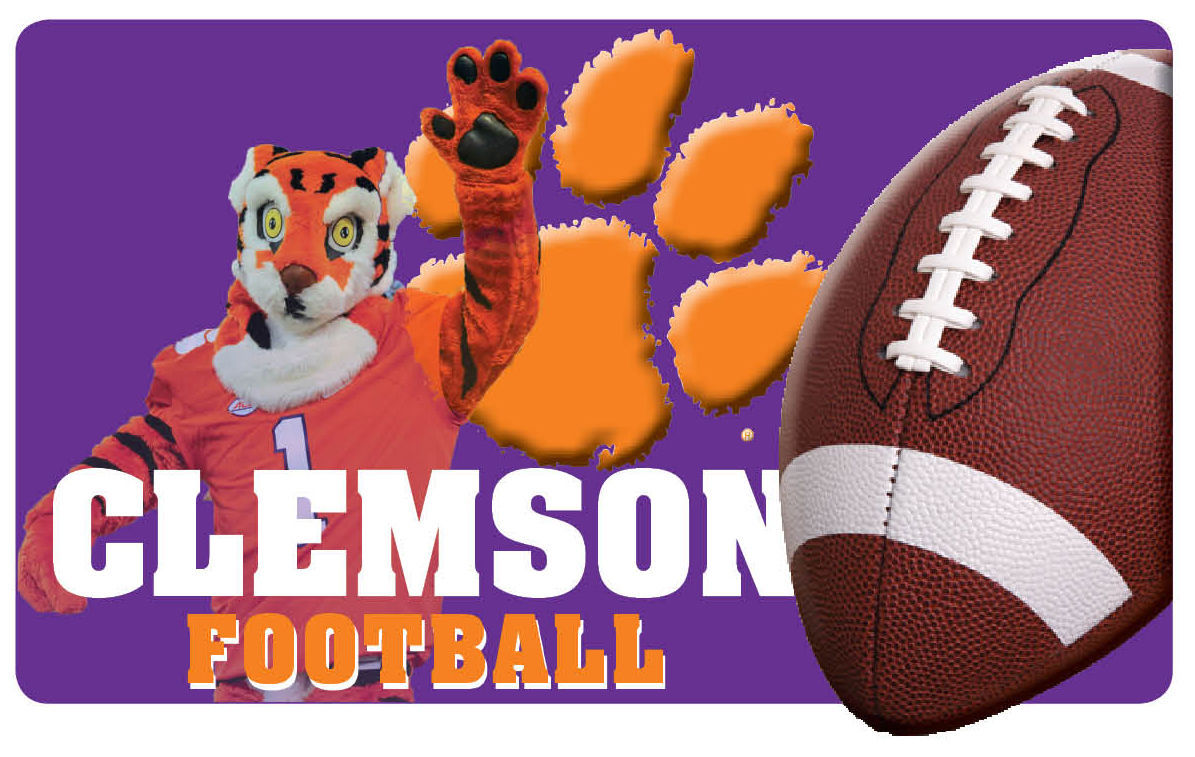 CLEMSON — It is not often that a player chooses to redshirt his freshman season rather than playing, but that was exactly what defensive end K.J. Henry asked to do last year.
Henry approached Clemson head coach Dabo Swinney following the Tigers' game at Wake Forest and told Swinney that he was done.
"I obviously knew they could come back so I knew what I was getting myself into," Henry said. "Coming here as a freshman, you think you wish they didn't come back so I can play. But it was a blessing in disguise for those guys to come back and really teach us how it was supposed to be done.
"Because I know we definitely wouldn't have been ready for this stage without the way they prepared us."
But Swinney was not totally convinced and only agreed to allow Henry to redshirt on one condition: the defensive line did not suffer any injuries.
"It totally caught me off guard," Swinney said. "I haven't had a lot of guys who wanted to redshirt, let alone a five-star freshman ... but he understood what he needed to do."
Henry spent the remainder of the season in the Tigers' "Power Hour," for those players redshirting to help them get stronger. But even the son of a college football coach was not prepared for the shock of college football.
You have free articles remaining.
"When I came in, it was definitely the adjustment to college," Henry said. "My dad is a football coach at Western Carolina, and he had told me a lot of things. He definitely didn't tell me about mat drills, so waking up at 5:30 with Coach (Joey) Batson, that was a shock! The playbook from this year to last year is my biggest improvement with being comfortable on the field. There's not a lot of talk today from me in the stat sheet, but I know personally just feeling comfortable and knowing what I'm supposed to do."
Henry, a 6-foot-4, 240-pound end who hails from West Forsyth High School in Clemmons, North Carolina, came to Clemson ranked the No. 6 player in the country by ESPN and the No. 3 defensive end by 247Sports.
But even with all of the accolades, he still believes the decision to redshirt last season was the right one for him and the Tigers.
"(Opportunities to play in four games) were a great benefit. The biggest thing ... was getting the butterflies out," Henry said. "Five star, no star, it doesn't matter when you get out in front of a fan base like that, they give you some butterflies. Getting those out of the way, I think by game four definitely you're more comfortable. I think I'm ready to go."
"But I really think that the decision to redshirt was the right one — not only for me but for the team. I needed to get stronger and spend time in the weight room. That is what playing in those four games showed me, that my body wasn't ready to get out there and play."
Henry is now ready to contribute.
"I'd say physically (I'm in a better place). I'm more confident in my body," Henry said. "In high school, all I was was an edge rusher, a skinny guy who came off the edge. Didn't really like to play those early downs. Now I have the frame to back myself up.
"I definitely feel like I have improved, but still have a long ways to go. It's something coach Swinney talks about a lot in camp. At the end of the day, there's a standard. I'm not there yet, but I'm working to get there."
Zach Lentz is a Clemson University alumnus who got his start working with the Tigers basketball team from 1999-2004. Now a resident of Orangeburg County, he reports on Clemson sports as a correspondent for The Times and Democrat. He also serves as a co-host of Solid Orange, seen at 11 p.m. Wednesdays on WACH FOX 57 in Columbia. He is editor of www.ClemsonMaven.io