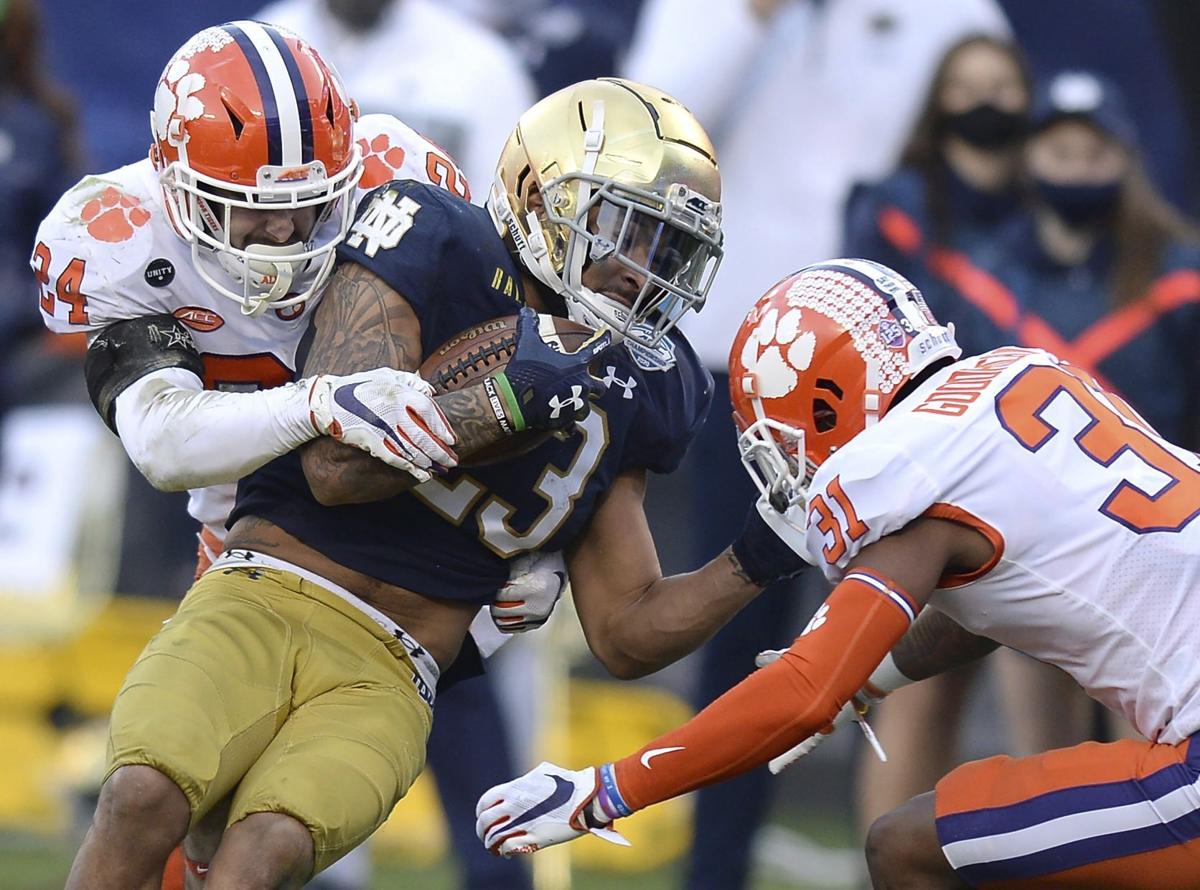 Clemson got a huge boost Sunday night when free safety Nolan Turner announced on his personal Instagram account that he would return for the 2021 season.
The Tigers will bring back all 11 starters on the defensive side of the ball, as Turner and linebacker James Skalski will both be sixth-year seniors who chose to take advantage of the NCAA's free year of eligibility due to the COVID-19 pandemic.
Turner enjoyed a breakout 2020 campaign at Clemson. In 11 games, he made 53 tackles (six for loss) with three interceptions and two passes defended. Turner had three interceptions total in his previous two seasons at Clemson. He was named a second-team All-ACC selection this season.
Turner was ejected for targeting during Clemson's ACC Championship game win over Notre Dame. He ended up missing the first half of the Allstate Sugar Bowl College Football Playoff semifinal against Ohio State. Ahead of that contest, head coach Dabo Swinney detailed how much they'd miss him and how important he was to the defense.
"We'll miss Nolan. There's no question," Swinney said. "He's been a quarterback for us. He's a great player. What a great example he is. No Division I offers, and here we are talking about him on playoff Sunday, Nolan Turner. He had no Division I offers. Here, this kid has had an unbelievable career. He'll be drafted one day. He's played as well at safety for us as any safety we've had. He'll be a big miss for us, but the silver lining in 2020, if you will, is we've had to play more players than ever. We've started 23 different players on defense this year."
Clemson is also boosted by Skalski's return for a sixth season, as he announced his decision two weeks ago. In nine games this season, Skalski totaled 34 tackles, two tackles for loss, two pass breakups, one sack, and one touchdown.
"James is the same as Trevor (Lawrence)," Swinney said this season. "They can handle -- it's like the waiter walking in with that big tray with 32 plates and you're like 'oh my God, they're going to drop that,' and they're like 'no problem.' That's kind of who they are -- they have the ability to have more on their plate, which makes everyone else better. That just comes from experience, commitment, and work ethic. Both tremendous leaders. Both quarterbacks, for each side of the ball."