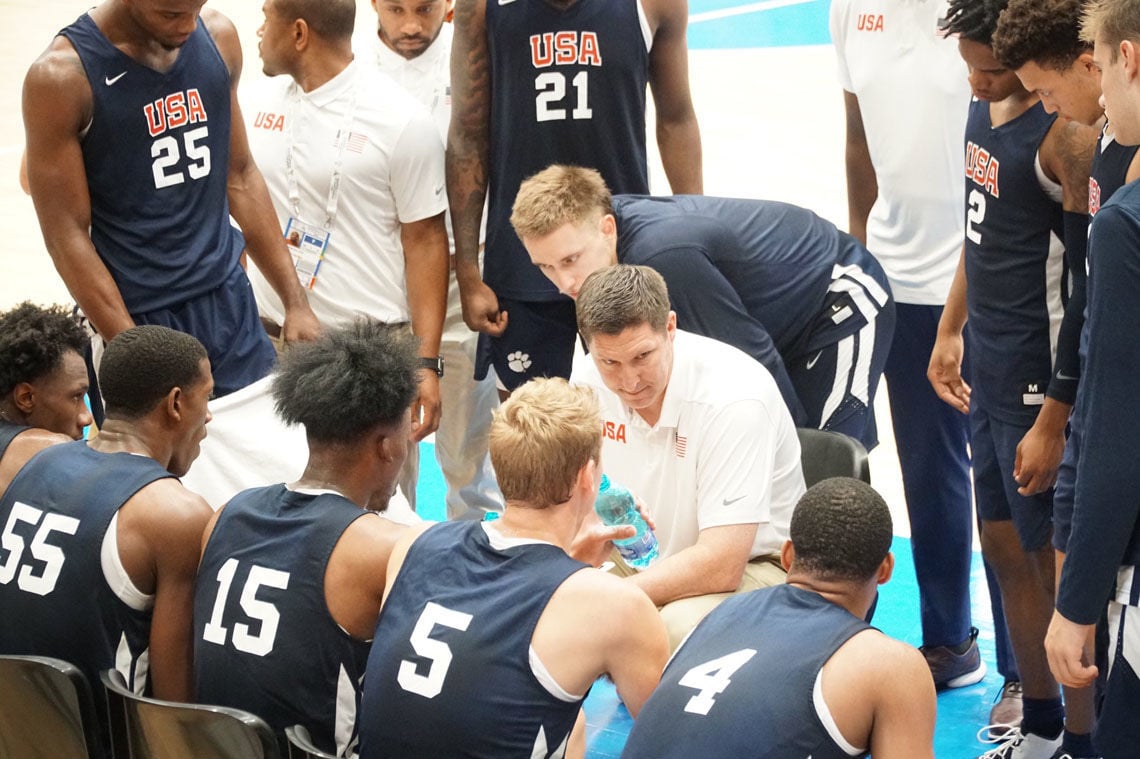 NAPLES, ITALY – Clemson University men's basketball, representing the USA during the 2019 World University Games, has opened pool play with wins against Finland and Ukraine.
On Thursday, the USA team defeated Finland 69-65, before taking Friday's 58-57 win against Ukraine.
The United States will play China on Saturday evening in Italy, which will be 11:30 a.m. ET, in the final game of pool play.
Clemson's Aamir Simms led the way for the United States with 17 points on 7-for-16 shooting en route to a double-double with a team-high 13 rebounds against Finland. Alabama-to-Clemson transfer Tevin Mack reached double figures for the Red, White and Blue with 10 points.
Clemson freshman Alex Hemenway finished with 10 points off the bench for the United States. Hemenway, with made the play of the night with the score knotted at 63-all and 44 seconds remaining, knocked down a deep 3-pointer while being fouled, before completing the 4-point play with a free throw to give the U.S. a 67-63 advantage late.
Against Ukraine, Clemson's John Newman III led the United States with a game-high 18 points on 7-for-14 shooting from the floor. Newman finished with five rebounds. Behind Newman's output, the Tigers' Hunter Tyson drilled five 3-pointers and finished with 15 points while also grabbing six rebounds.
Taking a two-point lead into halftime, the United States opened the second half on a 10-1 run to lead 46-35 halfway through the third quarter.
Be the first to know
Get local news delivered to your inbox!