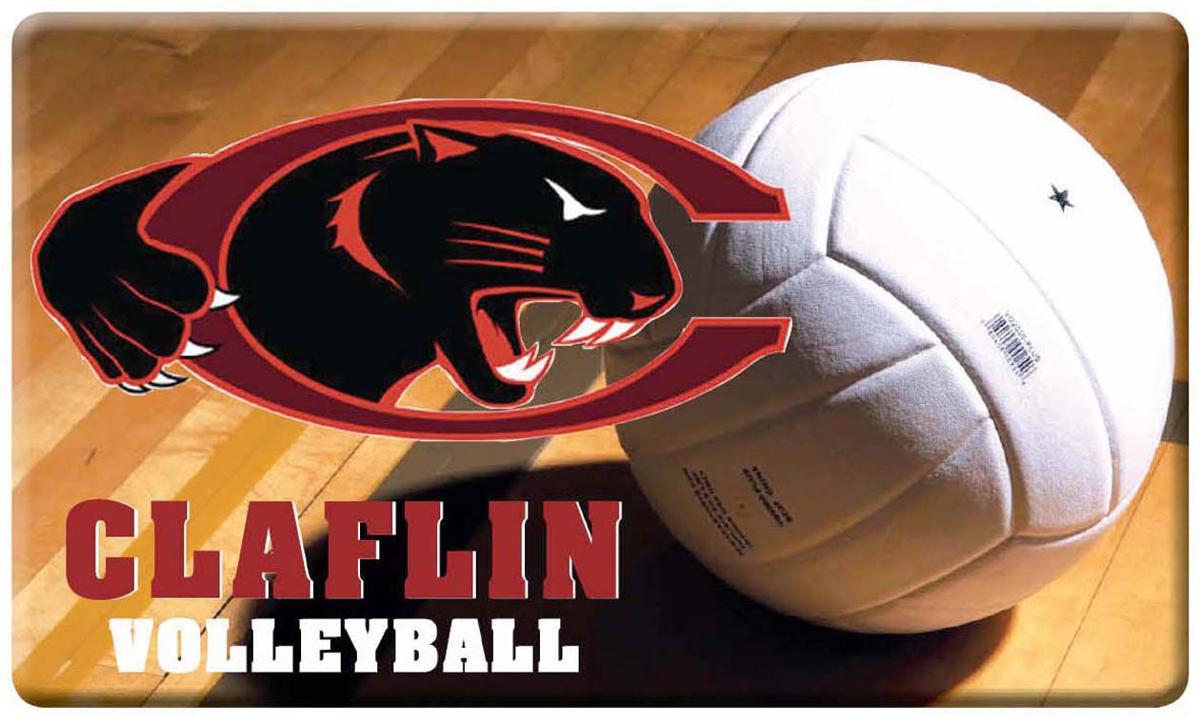 Claflin volleyball travels
The Claflin University Lady Panthers will visit Shaw University for a Central Intercollegiate Athletic Association (CIAA) Southern Division volleyball match on Wednesday at 6 p.m. inside the C.C. Spaulding Gymnasium on the Shaw campus.
The Lady Panthers will be in search of their second straight win following a straight set divisional victory over Saint Augustine's University (25-16, 25-22, 25-18) last week.
The win improved Claflin's early season record to 2-4 overall and 1-0 in the CIAA under interim head coach Chymaine Guinyard.
Furman up to 14th in FCS poll
GREENVILLE – Furman football climbed one spot to 14th in the AFCA FCS Coaches' Poll.
The Paladins (3-2, 2-0 SoCon), coming off a 17-10 triumph over East Tennessee State in Southern Conference season action on Saturday, polled 329 points, just 11 points behind No. 13 Northern Iowa.
Furman was jumped by Montana, which moved from 17th to ninth following a 45-20 win over previously fifth-ranked UC Davis on Saturday. UC Davis fell to 12th.
Reigning national champion North Dakota State remained No. 1 in the poll followed by James Madison, South Dakota State, Kennesaw State, and Weber State, which round out the Top 5.
North Carolina A&T jumped from 18th to No. 16.
Staley, Sessions claim gold
COLUMBIA – South Carolina women's basketball head coach Dawn Staley led her U.S. National Team to gold in the 2019 FIBA AmeriCup with a 67-46 win over Canada Sunday in San Juan, Puerto Rico.
You have free articles remaining.
Gamecock alumna Khadijah Sessions picked up her first international gold medal at the event as well, playing in five of the team's six games at the tournament.
Staley's squad, missing key components due to injuries and the ongoing WNBA playoffs, still dominated the field at the AmeriCup, winning its six games by an average of 31.0 points (486 pts/6 gms). The Americans' toughest outing was a 16-point victory over Brazil to close out preliminary round games. A 78-54 win over host Puerto Rico in the medal semifinals set up Sunday's title game against Canada.
USC's Hall wins J.T. Poston
SAPPHIRE, N.C. - South Carolina Gamecock sophomore Ryan Hall played lights out golf on Tuesday, winning the 2019 J.T. Poston Invitational by one shot for his first collegiate win.
As a team, South Carolina fell one-shot shy of tallying its first win of the season, despite a record-setting day at The Country Club of Sapphire Valley.
Hall fired a pair of bogey free rounds with a 65 (-6) and 64 (-7) after opening with a 70 (-1) on Monday. The Knoxville, Tenn., native, had 13 birdies in his climb up the leaderboard. With a 54-hole total of 199 (6th lowest in program history) the last two days, Hall is just the fifth different golfer at South Carolina to shoot a sub-200 score.
As a team, the Gamecocks finished with the lowest 54-hole score in program history at 806 (-19), surpassing the previous mark set last season (813) in the team's historic, 35-shot victory at the Palmetto Intercollegiate in mid-march.
Georgia Southern won the tournament Tuesday, carding an 805.
GOLF, Ill. - The University of South Carolina women's golf is heading home with some hardware after the team won the Windy City Collegiate Classic, and freshman Pauline Roussin-Bouchard took medalist honors at the Glen View Golf Club on Tuesday.
The No. 14 Gamecocks entered the day one stroke back of No. 6 Florida and one stroke ahead of No. 4 Southern California. The Trojans drew even with the Gamecocks at one point on the back nine, but the Garnet and Black rose to the occasion to secure the win with a 5-under, finishing the tournament 14-under (850).
Roussin-Bouchard continued to play stellar in the final round, shooting a 70 (-2) to finish the tournament 11-under, three strokes better than her nearest opponent.
Carolina baseball falls at N.C. State
RALEIGH, N.C. – The University of South Carolina baseball team competed in its first fall scrimmage against outside competition Sunday afternoon as the Gamecocks fell 15-5 to N.C. State. Carolina played 16 position players and had nine pitchers take their turn on the mound in the 12-inning scrimmage.