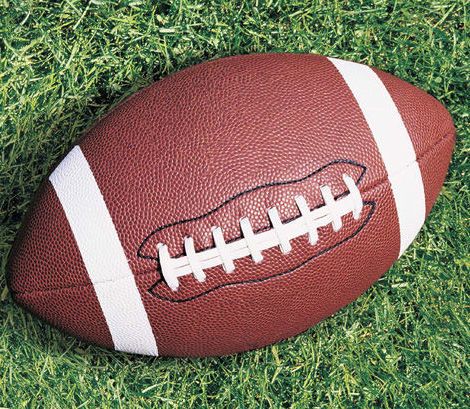 Bamberg-Ehrhardt 28, Estill 14
Bamberg-Ehrhardt improved to 3-0 with a 28-14 victory over Estill Friday night at Leon Maxwell Stadium.
Quincy Bias led the Red Raiders with 110 yards rushing and a touchdown to help lead B-E to a region opening victory. 
The Red Raiders jumped out to a 21-0 first quarter lead after Estill fumbled on a punt and a kickoff. B-E took advantage of the short fields as Quintin Banks and Nick Folk each had rushing touchdowns.
Folk finished the game with 101 yards and two touchdowns before limping off  the field late in the first half. B-E head coach Robert Williams said he does not know the severity of Folk's injury, and that he is expected to be evaluated Saturday.
Banks finished the game with 40 yards rushing.
Defensively, Tevin Brown had three sacks and a fumble recovery. Anthony Williams added an interception late in the fourth quarter to stop a potential Estill scoring drive. Christian Draper added two tackles for loss.
B-E continues its region schedule next week on the road at Bethune-Bowman.
Calhoun Academy 14, Lee Academy 6
The Cavaliers opened region play with a 14-6 victory over Lee Academy Friday night. 
Head coach Todd Layton said the victory was a 'statement win' for the program.
"We were able to jump on them early and the defense played lights out tonight," Layton said. "(Lee) scored 45 on Wilson Hall last week, so for us to hold them to six was great."
Matt Layton led the Cavs with 10 tackles and recovered a second half fumble that stopped a Lee Academy drive. Cade Carson added an interception to help seal the win for Calhoun.
"We prepped all week, and did a good job of making adjustments," Layton said. "There was just a different effort and a different feel tonight."
Cale Quattlebaum had nine tackles, Chase Cooper had two sacks, Adam Lowder had eight tackles and a sack, Andrew Tucker had seven tackles and Kade Strickland and Hunter Summers each had six tackles.
On offense, the Cavs were led by Layton's 96 yards rushing including a 13-yard touchdown run. Tucker added a 20-yard touchdown run and Cameron Crosby made both PATs. 
Calhoun Academy is at home Friday against Dillon Christian beginning at 7:30 p.m.
Holly Hill Academy 62, Jefferson Davis Academy 6
Holly Hill Academy improved to 3-0 Friday night with a 62-6 victory over Jefferson Davis Academy.
The Raiders had over 500 yards of total offense led by Tyler Wright's 313 yards rushing and three touchdowns. Davin Walling had 77 yards rushing and three touchdowns. Jacob Rogers completed 2-of-4 passes including a 31-yard touchdown pass to Ashby Rickenbacker.
On defense, HHA held JDA to 117 yards of total offense. The Raiders were led by Joe Hufham, Lucas Carroway and Carter Judy who each had nine tackles. Clay Canaday and Walling added seven tackles while Mason Rudd had six tackles.
Carroway broke up two passes and Walling recovered a fumble on defense.
Holly Hill looks to remain unbeaten next week on the road at Patrick Henry.
Academic Magnet 37, Bethune-Bowman 14
After missing its first two games, Bethune-Bowman was finally able to open its season Friday at home against Academic Magnet.

Mohawks head coach Glynn Darby said his team didn't live up to the excitement that it had built going into the contest.
"We had over 200 yards in penalties, three fumbles and two interceptions," Darby said of his team's performance.
Leading the way was quarterback Derick Simon who had 130 yards rushing and a touchdown while completing 12-of-26 passes for 96 yards. Hunter Myers added the other touchdown on a two-yard run.
Corey Preston had five catches for 43 yards and Jalen Avinger added four catches for 53 yards. 
Defensively, Bethune-Bowman was led by Omar Goodwin's 10 tackles.
The Mohawks are back at home Friday where they will open region play against undefeated Bamberg-Ehrhardt.
Andrew Jackson Academy 52, Wardlaw 0
Andrew Jackson Academy recognized its seniors prior to a 52-0 win over Wardlaw Friday night.
"We have seven seniors on this team and they all played well tonight," head coach Chad Gleaton said. "They have been dedicated from the beginning and they know what it takes to win."
Bug Brunson led the Warriors with 165 yards and two touchdowns. Jonathan Schaffer had 70 yards rushing and two touchdowns while Carson Cone had 57 yards rushing and two touchdowns and Chase Carson added 55 yards rushing and a touchdown.
On defense, Schaffer had 18 tackles including six tackles for loss and two forced fumbles.
"(Jonathan) disrupted everything on defense tonight," Gleaton said. "I'm not usually one for singling out players, but you have to recognize a kid when he has a game like that."
Denmark-Olar 42, Eau Claire 0
The Vikings earned their first win of the season Friday night with a shutout win over Eau Claire.
Keithan Washington had three rushing touchdowns and added a two-point conversion. T.J. Williams had two rushing touchdowns while Chris Sanders added an 88-yard touchdown return on the opening kickoff.
"Our mindset was to come out and run the football tonight, and that's exactly what we did," D-O head coach Jarvis Littlejohn said. "The defense played well, it was a big win."
Littlejohn said his team is starting to understand what it takes to be winners.
"Now, it's back to work on Monday," Littlejohn said. "We have to be ready to go to war next week with Ridge Spring-Monetta."
RS-M scored 58 points in a win over Lewisville Friday night. Denmark-Olar will travel to face the Trojans next week. 
Dorchester Academy 13, Orangeburg Prep 6
Dorchester Academy head coach Thomas McAlhaney called Ben Singletary's performance Friday night a 'coming out party.'
"It has been ugly for him the first two game," McAlhaney said. "I hope he stays like this for the rest of the season."
Singletary led the Raiders with 130 yards rushing a touchdown in Dorchester Academy's 13-6 win over Orangeburg Prep Friday.
"It wasn't the prettiest game, but that seems to be the way we're going to play this year," McAlhaney said. "it's gonna be ugly and physical. We seem to do better when it's like that."
Hunter Hartzog added 60 yards rushing and Haden Hartzog had 45 yards of total offense.
Defensively, the Raiders were led by Connor Hartzog who had 11 tackles, a sack, an interception and a fumble recovery for a touchdown.
"I thought our defense played pretty darn good," McAlhaney said. "We gave up the touchdown on the opening kickoff of the second half, but we didn't break and stood our ground."
For Orangeburg Prep, McCullough Mims had a 90-yard kickoff return for a touchdown while Austin Hall added and interception on defense. Scottie Cooper led the Indians in tackles.
Orangeburg Prep is back on the road Friday at Hilton Head Christian beginning at 7 p.m.
Dorchester Academy travels to face rival Colleton Prep next Friday.
"We will get back to work Monday and get ready to go," McAlhaney said. "We all know what this game means. I always love rivalry week."
Coastal Homeschool 66, Orangeburg Christian Academy 8
Justin Newhall completed a 68-yard pass to Cayden Harris for the first touchdown in Orangeburg Christian Academy history.
The Patriots fell to Coastal Homeschool 66-8.
"We made some rookie mistakes, which is to be expected," OCA head coach Anthony Day said. "Going forward, we're going to continue to play hard and just try to get better each week."
Day said the experience of coaching his first game was amazing.
"To be out there, under the lights and be a head coach was a great feeling," Day said. "I have to credit our fans as well, we had a good group travel to Savannah for the game and that made it that much more special."
OCA travels to Spartanburg next week to face Oak Prep Academy.
Clinton 51, Calhoun County 0
Hilton Head 27, Lake Marion 6
Blackville-Hilda 34, McBee 16