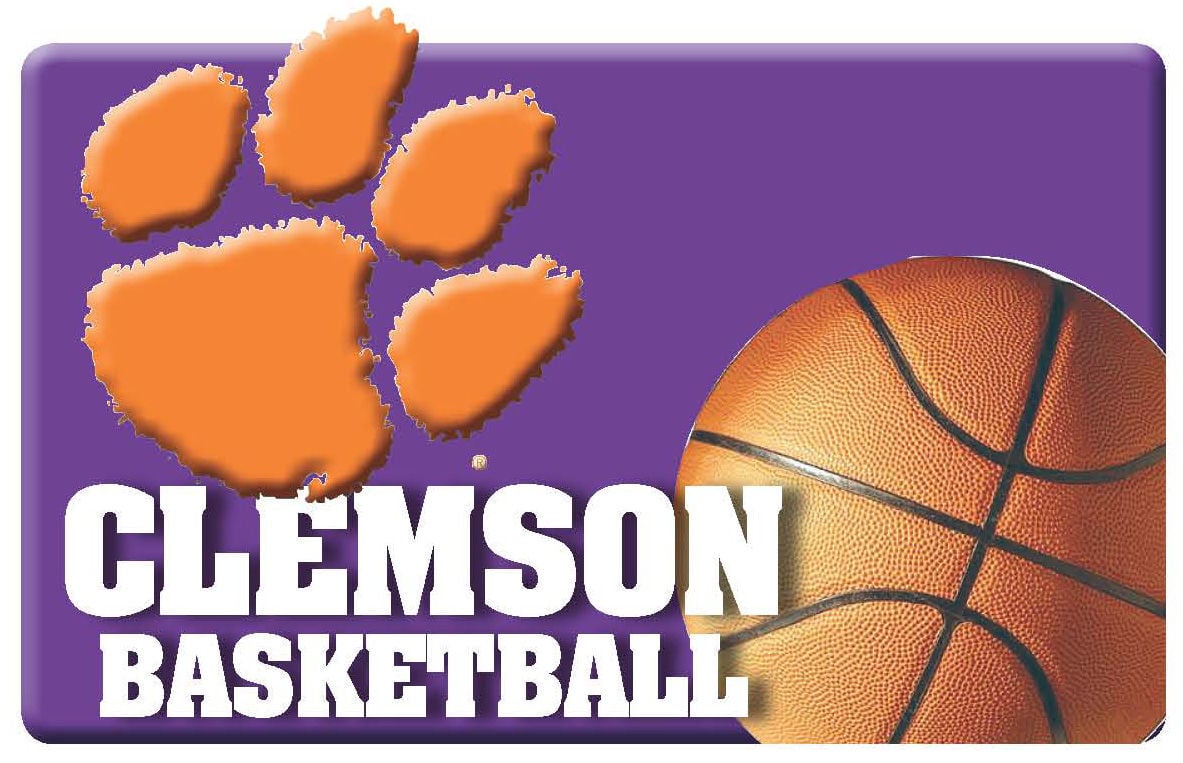 GREENSBORO, N.C. – Following one of the most remarkable turnarounds in ACC history, Clemson women's basketball head coach Amanda Butler has been named the ACC Coach of the Year. Butler is the first Clemson women's basketball coach to receive this honor since Jim Davis in 1994.
The Tigers are in the midst of a historic season, sitting at 19-11 with a 9-7 mark in conference play. Finishing the regular season as the No. 7 team in the conference, Clemson finished eight spots ahead of where the team was predicted to finish (15) in the preseason poll. That number ties the 2014-15 Pittsburgh team for the highest finish ahead of prediction in ACC history.
In her first season as head coach, Butler has coached the Tigers to nine ACC wins, eight victories over last year's mark; the largest turnaround in wins by a first-year head coach in ACC history. Only two ACC coaches have manufactured better turn¬arounds: Katie Meier in her sixth year at Miami (eight wins, 2011) and Kay Yow in her 14th year at NC State (nine wins, 1989).
At 18-11, and on the verge of the ACC Tournament, the Tigers are eying their first postseason appearance since 2004 (WNIT) or 2002 (NCAA). Clemson squares off with either Virginia Tech (20-10 overall, 6-10 in ACC) on Thursday in the second round of the ACC Tournament in Greensboro, N.C. The game is set to tip off at 6 p.m. 
COLUMBIA – No. 12/13 South Carolina heads to Greenville for the 2019 SEC Women's Basketball Tournament this week.
The second-seeded Gamecocks (21-8, 13-3 SEC) have a bye until Friday night's quarterfinals, in which they will face either seventh-seeded Georgia or the 10 seed Arkansas in a 6 p.m. game at Bon Secours Wellness Arena. South Carolina is the four-time reigning SEC Tournament champion.
South Carolina State record-setting sprinter Tyrell Richard will be among the participants at the 2019 NCAA Indoor Championships being held Mar. 8-9 at the Birmingham Crossplex in Birmingham, Ala.
Richard is entered in the 400 meters in which prelims will be held Friday at 6:42 p.m. ET. The top eight qualifiers advance to Saturday's finals.
The Georgetown senior has the fourth-best time in the nation this year, having been clocked at 45.39 earlier in the year at the USC Indoor Open Feb. 16. The mark is a school record for Richard who is ranked number one in the Mid-Eastern Athletic Conference and set a meet record (46.62) at the recent MEAC Indoor Championship Feb. 23 at Landover, MD.
Bulldog fans can watch live coverage of the 2019 NCAA Indoor Championships on ESPN3. The broadcasts begin Friday, March 8, at 6 p.m. and Saturday, March 9, at 5 p.m.
SPARTANBURG – The Southern Conference announced its 2018-19 men's basketball all-conference teams on Wednesday, as Wofford senior guard Fletcher Magee was named the SoCon player of the year and Mike Young was named coach of the year by both the coaches and media.
In addition to being named player of the year, Magee and fellow senior Cameron Jackson were both named first team All-SoCon by the coaches and the SoCon Sports Media Association (SCSMA).
In conference games, Magee led all scorers with an average of 22.9 points per game in 18 contests, shooting a red hot 47.6 percent from the floor and 46.8 percent from 3-point range. The Orlando, Florida, native scored 18-plus points in 16 games, scoring 30 or more four times, including a season-high 36 in the regular-season finale at Samford.
With 490 career 3-pointers, Magee is just 15 threes shy of breaking the NCAA Division I record for made 3-pointers (Travis Bader, Oakland), knocking down five or more threes in 13-of-18 contests and draining seven or more five times.
The University of South Carolina Athletics Department will retire four jerseys in four different sports during the Spring 2019 athletic season, announced Gamecock Athletic Director Ray Tanner.
Softball pitcher Trinity Johnson (1995-97) will have her jersey retired in a ceremony prior to the Gamecocks' April 6 game against Alabama at Carolina Softball Stadium at Beckham Field. Track and field stars Terrance Trammell (1998-2000) and Miki Barber (1999-2003) will be recognized during the USC Outdoor Open at the Cregger Track on April 13. Baseball pitcher Earl Bass (1972-75) will have his jersey retired posthumously prior to the Gamecocks' May 4 game against Vanderbilt at Founders Park.