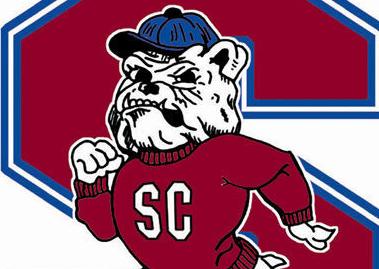 After falling 4-3 in the opening game, the S.C. State softball team rallied to post a 7-6 win over North Carolina Central, splitting Saturday's Mid-Eastern Athletic Conference doubleheader at Lady Bulldogs Field.
In game one, SC State (5-23, 2-9 MEAC) held a 2-0 lead until the top of the fifth inning. NCCU (5-39, 1-10 MEAC) posted runs in the fifth and sixth innings to tie the game at 2-all.
In the seventh inning, the Lady Eagles scored two runs and held the Lady Bulldogs to just one to win their first conference game of the season. Jada Richardson led SC State by going 3-for-3 and scoring two runs.
The Lady Eagles seemed to have game two under wraps after they led 6-0 going into the bottom of the fifth inning. But SC State put up three runs in the bottom of the frame to end Dominique Wilson's shutout.
The Lady Bulldogs picked up another run in the sixth to get within two (6-4). With one out and bases loaded in the seventh inning, relief pitcher Breanna Carter walked Jasmine Greer. One batter and an NCCU pitching change later, Deanna Sullivan blasted the game-winning double to center field that scored Richardson and Kaneisha Pettiford.
Ciana Burt, Tamaya McQueary and Pettiford each went 2-for-3 in the second game. Unique Whitehurst earned her second win of the season in a nine-hit, six-run complete game.