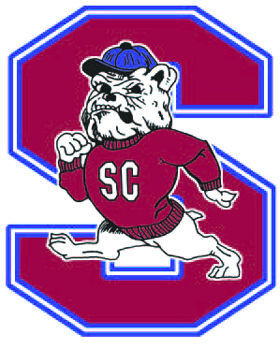 A furious fourth-quarter comeback came up short for South Carolina State Saturday night at New Mexico State.
Down as many as 30 points, the Bulldogs came within a score of tying the game in the final minute before losing 43-35.
SC State's first-ever trip to Las Cruces, NM, provided a $360,000 payment. The firrt win of the season and first ever over a Football Bowl Subdivision opponent did not happen despite a game-high 352 yards and 4 touchdowns from quarterback Corey Fields.
Counterpart Dino Maldonado threw for 321 yards and 3 touchdowns in his 1st career start.
New Mexico State (1-3) scored on its 1st possession, driving 81 yards on 9 plays before Juwaun Price raced untouched into the end zone for a 14-yard touchdown.
Another 11-play, 85-yard scoring drive by New Mexico State ended with a 3-yard touchdown run by O'Maury Sanders. The extra point was blocked, however, Thomaz Whitford recovered the ball in the end zone for a 2-point conversion to make it 15-0.
New Mexico State's 3rd possession produced a similar result. A face-mask penalty following a reception by Cole Harrity put the Aggies in the red zone, from which Price scored again from 8 yards to make it 22-0 with 12:02 left in the 2nd quarter.
After 3 unproductive series, the Bulldogs finally put together a scoring drive. Completions by Fields to Will Vereem of 15 yards and Jaelyn Perry of 27 yards after staring at the SC State 25 set up a 15-yard touchdown run by Kendrell Flowers.
A high snap resulted in a missed PAT by Dyson Roberts, keeping the score 22-6 with 7:31 left in the 2nd quarter.
New Mexico State quickly answered back with a 30-yard touchdown pass from Dino Maldanaldo to Jared Wyatt with 4:47 left in the 2nd quarter.
SC State's Fields connected with Richard Bailey with a 37-yard touchdown with 2 minutes left in the 1st half. After a 58-yard kickoff return by Price, Maldonado found Isaiah Garcia-Castaneda for a 41-yard touchdown 17 seconds later.
Maldonado was 17-20 passing for 294 yards in the 1st half. The Aggies also had double the number of 1st downs (22) as SC State and were 5-6 on 3rd down conversions.
The 2nd half opened with BJ McCullough intercepting Fields' pass on 3rd down to set up a 1st down at the SC State 15. After 2 more 3rd down conversions, New Mexico State scored on Maldonado's 1-yard touchdown pass to Eric Marsh to make it 43-13.
It was the last score for the Aggies as the Bulldogs stormed back with 22 unanswered points.
With 4:07 left in the 3rd quarter, Fields hit Hezekiah Massey for a 6-yard touchdown reception. Keeping the 12-play, 75-yard scoring drive alive was a 12-yard reception by Flowers on 4th down.
SC State continued to fight back, putting together a 7-play, 63-yard scoring drive in the 4th quarter as Fields found Vereen for 18 yards with 10:49 left in the game. He finished with a career-best 9 receptions for 118 yards.
The Bulldogs put together a final scoring drive as Flowers turned a Fields' pass into a 20-yard touchdown reception with 1:35 left in the game. SC State got the ball back with 1:18 at its own 3, but Fields' pass was tipped and intercepted Nick Giacolone at the 32-yard line with 58 seconds left.
The Bulldogs (0-3) will have a bye week and return to action at home Oct. 2 against former Mid-Eastern Athletic Conference member Bethune-Cookman.
Thomas Grant Jr. reported on The T&D Region sports scene for two decades as a Times and Democrat staffer. In 2014, he became sports editor of The Lexington County Chronicle and The Dispatch-News in Lexington.