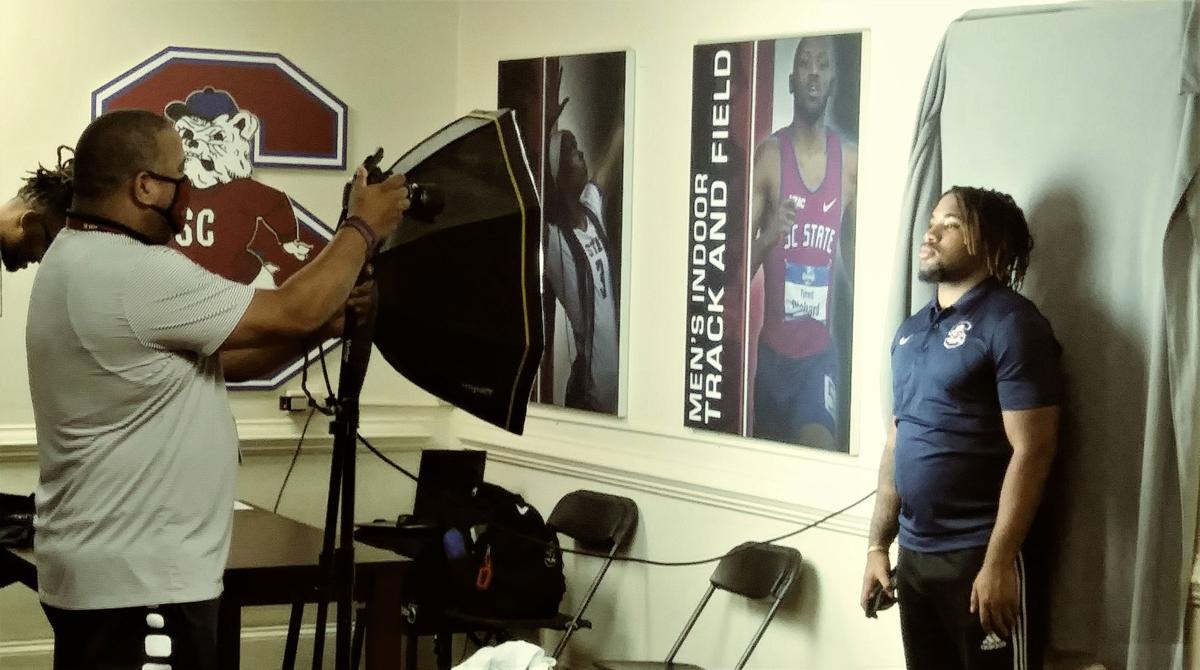 As South Carolina State's football team returned to campus Thursday, you could tell there was a certain excitement in the air as the Bulldogs prepare to begin practice.
As players moved into dorms, got their pictures taken and adjusted back to campus life, the objective is clear. This is a season of high expectations for an SCSU team that played just four games during an abbreviated spring season.
The Bulldogs were selected to finish first in the Mid-Eastern Athletic Conference by the league's coaches and sports information directors. S.C. State had nine players selected preseason all-conference, including defensive back Decobie Durant.
Durant, who was named preseason Defensive Player of the Year and preseason FCS All-American, said accolades are not what's fueling his passion this season.
"After the COVID season, only getting to play four games, we're hyped to be able to play a full season," Durant said Thursday. "It's been great being back with the fellas (Thursday) but now we're ready to grind heading into this new season. I'm hoping we have that full college football experience."
As far as expectations, Durant said there is no pressure on this team. "We just have to go out and play our game, and the rest will fall into place."
Offensive lineman Tison Gray said the team expects a lot of itself, and still has much to prove despite the lofty expectations.
"We have a lot to prove to people around the league," Gray said. "We believe we are the best and have faith in my teammates to help prove that this year."
Gray said adapting back to the fall schedule has been a grind, but the team is beginning to get back into its normal groove.
"The spring games were tough, but I think there was an advantage to playing them," Gray said. "Some teams did not have the opportunity to play at all last season, but we were able to see some new guys come in and show what they could do. That experience at the college level puts them ahead of the curve."
Quarterback Corey Fields said the trash talk between the offense and defense has already started even before the Bulldogs take the field for its first practice Friday.
"There's just a lot of excitement, coming back and seeing each other," Fields said. "We're not worried about what anyone else has to say, we just have to be ourselves. At the end of the day, our job is to do what our coaches ask and perform on the field."
With many guys getting an extra year due to COVID, Fields said it was special to see the number of guys returning for a chance to play in the 2021 fall season.
"The seniors who are back, it shows that they really care about this team, and love to be a part of what we are doing here," Field said. "We all share that one goal of winning the MEAC and winning the Celebration Bowl."