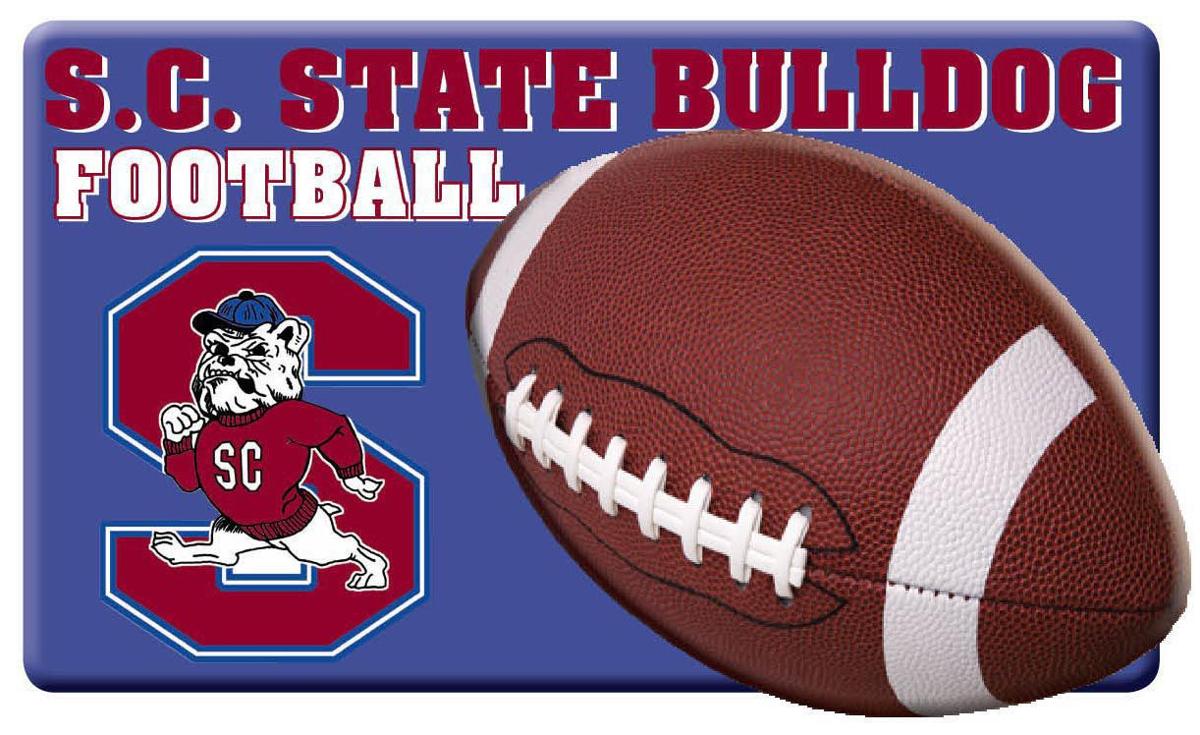 Sometimes it is better to just live in the moment.
That's what South Carolina State head football coach Buddy Pough plans to do Saturday night, when his Bulldogs begin Mid-Eastern Athletic Conference play at Delaware State.
The Bulldogs (2-1 record) are coming off back-to-back bye weeks, which is history in itself for an NCAA Division I football program.
But a win against the Hornets (1-3, 0-2 in MEAC play) would be both a great way to dive into conference play for the 2019 version of the SC State team and an historic win in Bulldogs' program history.
Pough is one win away from tying former SC State head football coach Willie Jeffries, who had 128 total wins in two stints leading the Bulldogs.
Pough currently carries a 127-72 overall record in this his 18th season leading the SC State program. But, the only record he is focused on is the current team's record, after a solid start to the season that shows great promise for the MEAC slate.
"This game is your next game, and that's always your concern, but this is big," Pough said earlier this week. "To get this win is almost the most important thing that we've had around here in a while.
"We are putting all of our eggs in this basket, because it is a must-win kind of situation for us. Of course, when you say that, you kind of overload the sensories a bit that way. I'm hoping that we can go in relaxed and play good. You can't put so much pressure on yourself that you go in and play tight. We'll be OK in a situation where it's a must-win deal, but at the same time we have to do a good job of making sure our team plays loose and free."
Pough points out that his team is rested and has less game film available for opponents to use for game planning, but at the same time a team like Delaware State has more experience in games this season and is further along with knowing what their team is capable of in various game situations.
"We have a history with these guys, we kind of know where we seem to fit, as far as the competitive aspect of our league is concerned, based upon how we do against these guys," Pough said. "This might be the first time that we can tell, for the 2019 season, exactly where we are at.
"It'll be a little bit of a test of sorts for us to know, and a little bit of an opportunity for some of our young guys. We've got so many freshmen and sophomores on this team who need to see how they measure up to players in our league."
Pough isn't concerned about how fans measure his coaching wins against the wins Jeffries collected at SC State, including the ones Pough played in during his time in a Bulldogs' uniform. The current coach and the retired coach talk regularly, as they team up to support local youth and community involvement in the Orangeburg Touchdown Club and various church and civic groups throughout the year.
"He's always involved in something and we pretty much talk at least once a day," Pough said. "To be perfectly honest, it (the all-time wins record) never comes up.
"In fact, it comes up more often with his wife, Mary, because I know she is pulling for me to get the wins. But, I never even think about it. It's business as usual, seeing if we can win a football game."
Pough has said that records or no records, he has always respected and appreciated what Jeffries has meant to South Carolina State University and the players who played for him.
"Coach is probably the guy who we all look back on and reflect on as being maybe the best handler of men of anybody I've ever been associated with," Pough said. "I've had some pretty good guys to be around, people who have been famous for having great relationships with men.
"I coached with coach (Lou) Holtz, who was as good at it as anybody. Brad Scott was, what I thought, special in the way that he related with everybody. But, Coach (Jeffries) was my coach and was probably the best at relaxing you and getting you to play your very best. I try now, still, to make sure that we don't make things so serious and so intense that you go out and you're so tight about everything. Playing relaxed and knowing your schemes are two of the main things I learned from him when he coached."
The main history Pough is focused on Saturday in Dover is his Bulldogs continuing the winning tradition that is SC State football.
Be the first to know
Get local news delivered to your inbox!