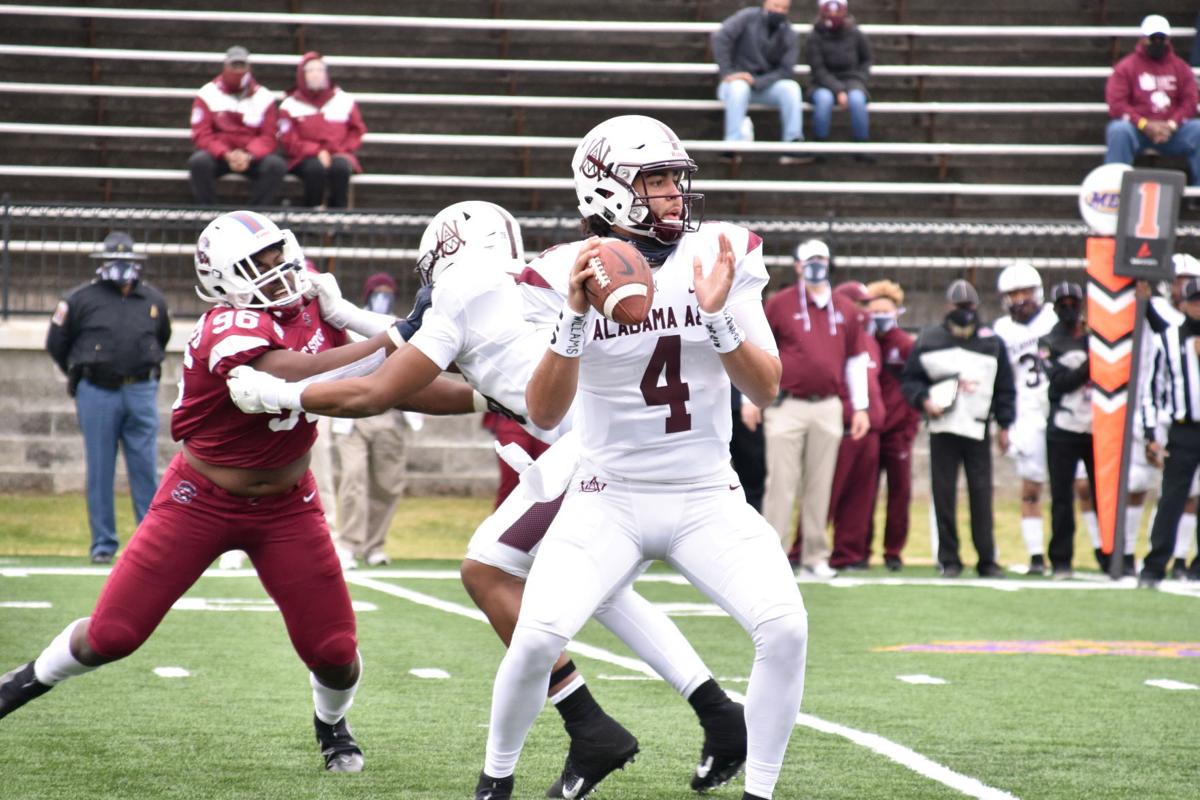 Maybe it's ironic that Alabama A&M head coach Connell Maynor emulated professional wrestler "Nature Boy" Ric Flair on the sidelines after his team won the SWAC championship this past spring.
In a video, Maynor can be seen "cutting a promo" and mimicking Flair's famous strut.
I was struck by another of Flair's famous quips when thinking about South Carolina State's season opener against A&M Saturday. As the 16-time world heavyweight champion, Flair would always get right up into the camera and say, "to be the man, you gotta beat the man."
That's the extra motivation S.C. State should have Saturday as A&M comes into this year's contest with a No. 1 ranking next to its name.
Sure, it should be enough that the A&M Bulldogs came to Orangeburg this past spring and defeated S.C. State 31-7. Those thoughts are certainly at the forefront for many of the Bulldog players, but adding to the excitement is the fact that A&M has a little No. 1 next to its name.
"It creates a sense of urgency," SCSU head coach Buddy Pough said about playing the top-ranked Bulldogs. "It lets you know what you have in front of you. They blew us out during the spring; I don't see why they would think any different."
A&M's Maynor said earlier this week in his press conference that his team is not overlooking S.C. State.
Alabama A&M finished its spring season 5-0, 4-0 in conference play, winning the HBCU national championship. Many members of the media rewarded that achievement by placing A&M at the top of the Boxtorow HBCU preseason poll.
And why wouldn't they be?
They return a quarterback (Aqueel Glass) that completed nearly 60% of his passes while throwing for 339 yards per game. He threw 16 touchdowns to just four interceptions in five games played.
SCSU defensive back and FCS preseason All-American Decobie Durant said he doesn't feel any added pressure going up against the talented A&M offense.
"We just have to go in and play our game," Durant said. "I feel like our guys, especially on defense, are coming into this game with a chip on their shoulder. They came into our house last spring and beat us. It should be a good rematch."
Quarterback Corey Fields said there is some extra motivation knowing A&M is ranked No. 1.
"We didn't play our best, so that has given us a push to come to practice every day and get better," Fields said. "We're motivated to get on that level."
Pough has preached the importance of this game to his team, especially with FBS opponents Clemson and New Mexico State waiting the next two weeks. In the most recent HBCU poll, South Carolina State moved up to No. 4, giving the Bulldogs an excellent opportunity to put the rest of the country on notice with a win in Alabama Saturday.
Gameday is almost here, almost time to, "walk that aisle" as Flair so elegantly put it. It should be a heavyweight fight but I'm looking for State to get the 1 ... 2 ... 3.