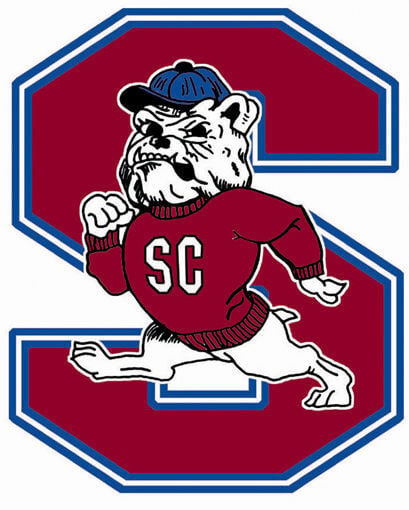 With games against FBS opponents Clemson and New Mexico State looming on the schedule, South Carolina State head coach has preached the urgency of the Bulldogs opening game against Alabama A&M.
The A&M Bulldogs open the season ranked No. 1 in the HBCU media poll after finishing its spring season 5-0, and 4-0 in the SWAC. It will be a battle of Top 5 teams as SC State moved up to No. 4 in the latest HBCU media poll after an Alcorn State loss to North Carolina Central.
Pough said his team knows what to expect going into Saturday's contest.
"We should have a little bit better idea of the intensity," Pough said. "They pushed us around on both sides of the line in our last meeting. It's a little bit different when you've played a team recently, nothing should catch us by surprise."
The two teams met in April of this year, with A&M getting a 31-7 victory in Orangeburg. Despite the lopsided score, both teams had similar numbers that would lead to believe it was a much closer contest.
Trailing 7-0 in the second quarter, Pough recalls his team going three-and-out. A&M would score a touchdown right before the end of the first half, and after receiving the second half kickoff would score again to extend its lead to three touchdowns.
"We didn't do enough offensively," Pough said about the first meeting. "The fact that it was a close ballgame up until the half was the fact our defense played its butts off."
South Carolina State allowed 433 yards of total offense, but forced five turnovers including three interceptions.
"The turnovers were in our favor, which was crazy the way that came out," Pough said. "It actually kept us in the game for a half, because we didn't play well on offense."
For SC State to pull the upset Pough said his team has to get off to a better start against A&M.
"The beginning of that game is huge for us," Pough said. "(A&M) is good enough offensively that we will have to find a way to match them on that side of the ball. I think we will be better defensively but (A&M) are so much farther ahead of what we saw in April."
Leading the way for A&M is quarterback Aqeel Glass who threw for 273 yards and four touchdowns in the last meeting.
"That whole side of the ball is really special," Pough said. "They have the confidence to be really good. They won't turn the ball over and give us opportunities like they did up here. We have to do a better job on offense to have a chance."
That will start with SC State quarterback Corey Fields who struggled against A&M completing just 10-of-22 passes for 132 yards and two interceptions. Pough has confidence that Fields will be better prepared for Saturday's contest.