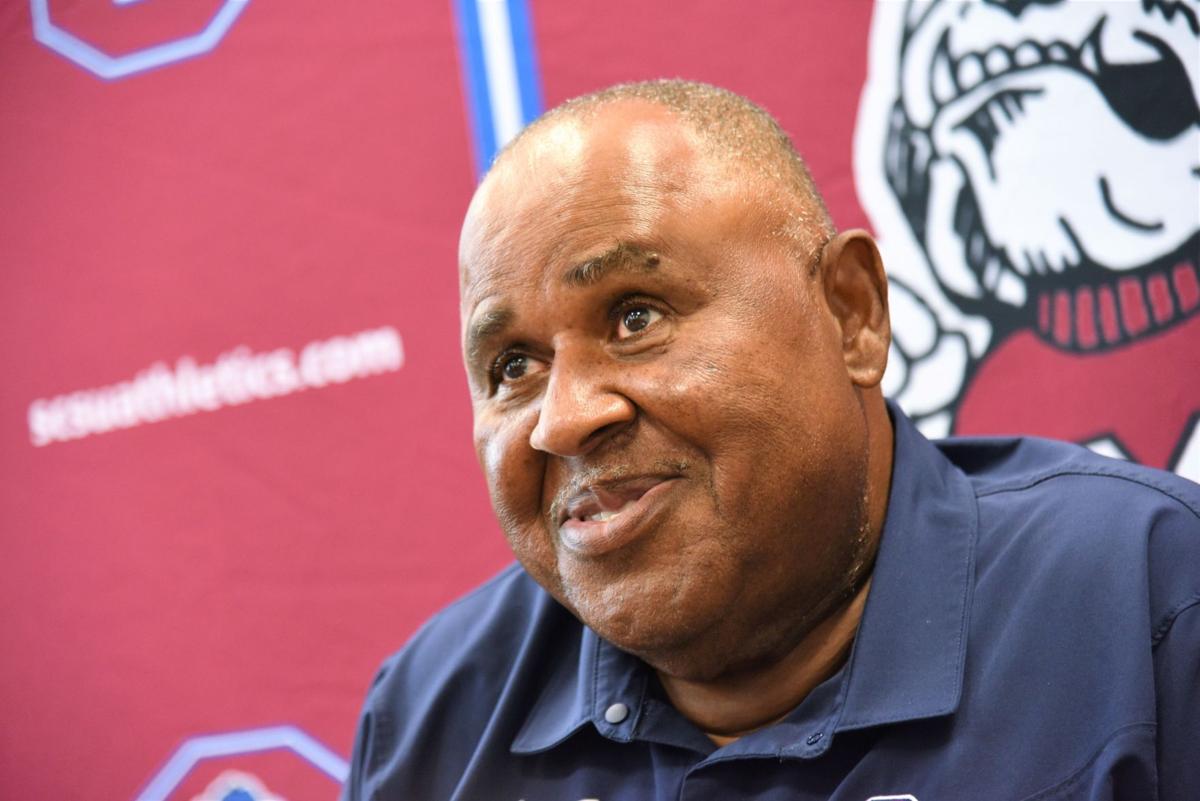 South Carolina State's football team is ranked sixth in the latest BOXTOROW media poll and seventh in the coaches poll.
The Bulldogs were No. 4 in last week's media poll but dropped two spots following their 42-41 loss to top-ranked Alabama A&M Saturday night. 
SCSU will face FBS Clemson Saturday at 5 p.m. The game will be televised on the ACC Network.
Lady Panthers open season with win
Claflin's volleyball team opened its season with a 3-2 (26-24, 25-21, 21-25-22-25, 16-14) victory at Brewton-Parker Tuesday.
Simone Newell (Jr.) led the Lady Panthers with 15 of the team's 60 total kills. Sadaiya Edouard (Jr.) had 13 kills and Mya Broome (Jr.) added 11 kills.
On defense, Jasmine Kirkland (Fr.) led Claflin with 22 digs while Jamilia Wilson added 20 digs. The Lady Panthers finished the match with 10 service aces.
Claflin (1-0) will be back in action Thursday at home against Benedict beginning at 6 p.m.
Banks named top performer
South Carolina State runner Jada Banks (soph.) was recognized in the latest MEAC Cross Country honors.
Banks ran a personal best 18:57 to finish seventh overall at the Buccaneer Cross Country Invitational at Charleston Southern.
The Lady Bulldogs finished sixth overall in the team competition.
Carolina SEC schedule announced
COLUMBIA -- The Southeastern Conference announced its women's basketball conference schedule, which tips off on Dec. 30.
Among its eight home games, South Carolina will host four of the six SEC teams that played in the 2021 NCAA Tournament and end the season playing four of its final six games on the road.
The Gamecocks will play home-and-home series with their regular partner Kentucky as well as against 2021 SEC Regular-Season Champion Texas A&M and WNIT Runner-Up Ole Miss. South Carolina's SEC slate includes seven games against teams that finished 2020-21 in the top 25 and eight games against 2021 NCAA Tournament teams.
For just the fourth time in the Dawn Staley era, South Carolina will open SEC action on the road, traveling to WNIT participant Missouri on the league's opening night (Dec. 30). The Gamecocks return home to open the series with Ole Miss on Sun., Jan. 2.
After three seasons in Greenville, S.C., the SEC Tournament returns to Nashville in 2022 with games starting on Wed., Mar. 2.