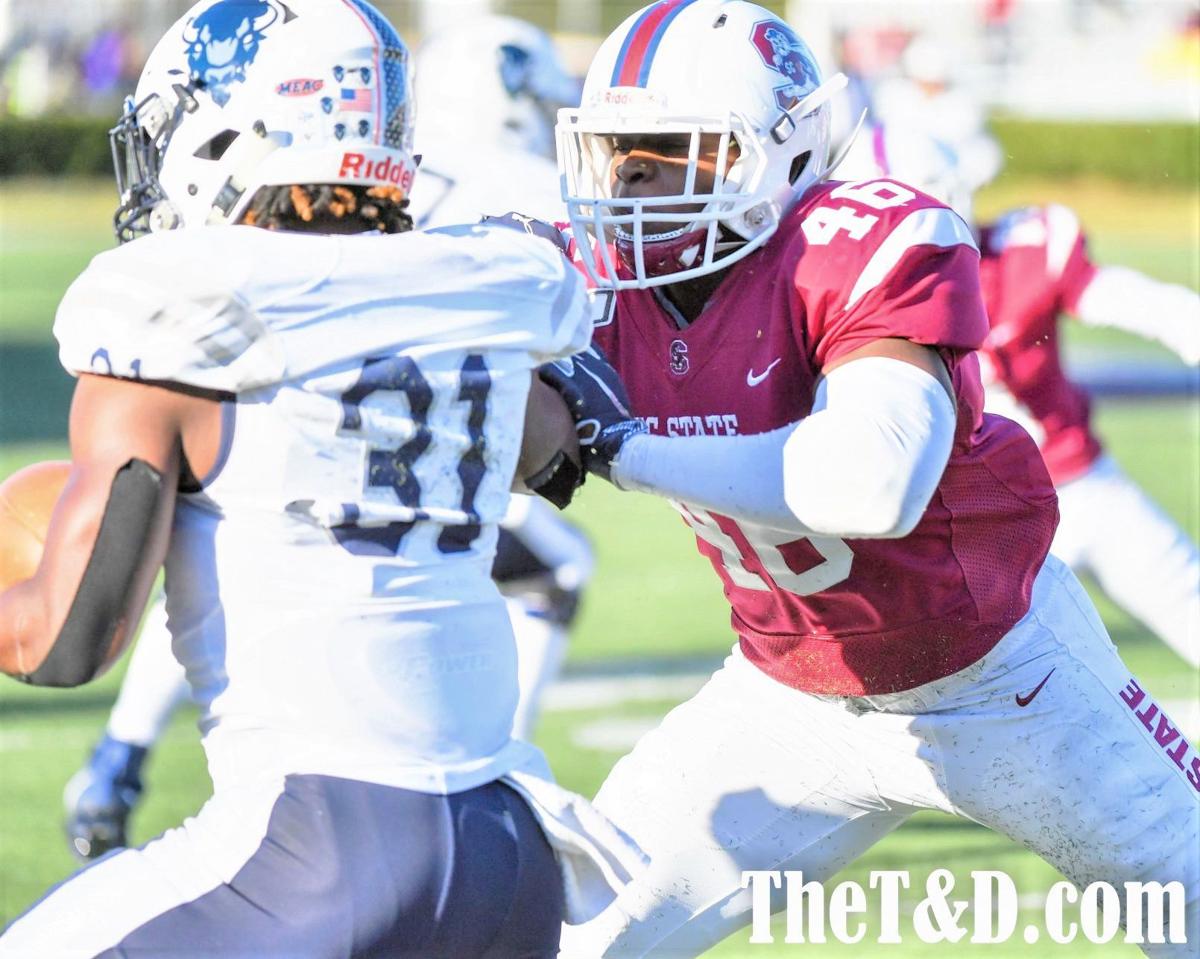 NORFOLK, Va. — The Mid-Eastern Athletic Conference (MEAC) announced the 2020 Commissioner's All-Academic Team, presented by GEICO, on Thursday.
Ninety-three out of 1,088 student-athletes who achieved academic success during the spring 2019 and fall 2019 semesters from the conference's 11 member institutions represent South Carolina State.
The team honors student-athletes, including sophomores to seniors, with a cumulative grade point average of 3.0 or better.
"I am elated to congratulate the 1,088 student-athletes who have maintained a 3.0 or better grade point average during this academic year," MEAC commissioner Dennis E. Thomas said. "I would like to commend the administrators, athletic academic support personnel, coaches and parents for their contributions to the academic success of these student-athletes.
"Thanks to GEICO for investing in recognizing the academic excellence of our student-athletes."
Listed below are the 2020 Commissioner's All-Academic honorees from the SC State (93):
WOMEN (45): Tamika Aguilar (SOC), Jacquece Alston (WBB), ShaNautica Bates (SB), Jessica Beanard (VB), Zainab Bendahhou (TEN), Ja'Nautica Cohen (SB), Kierra Cox (SOC), Jordan Crawford (SOC), Luiza Dos Santos (SOC), Jaida Ford (WBB), Olivia Gabriel (WBB), Ariyonne Gillespie (XC), Mikayla Goins (SOC), Fama Gueye (WBB), Taylor Guthrie (XC), Erin Hundley (VB), Keturah Hunter (XC), Jael Jackson (WBB), Alston Jenkins (SB), Jada Lake (SB), Katelyn Lauziere (SOC), Brionna Mack (SOC), Kayla Mazariego (SOC), Elizabeth McGee (SOC), Andjela Mihajlovic (TEN), Divyavaani Murali (TEN), Izabel Nikolaeva (TEN), Carissa Reese (SOC), Asha Robinson (VB), Diamond Rush (XC), Serena Schwartz (SOC), Chrisana Scott (WBB), Jerdashia Scott (XC), Daisha Simon (SB), Taylor Smart (VB), Wykasha Space (XC), Shi'Anna Swift (SOC), Megan Swirczek (SOC), Tianna Thomas (SB), Jada Thompson (SB), Ars'Breana Tyler (XC), Desiree Walker (VB), Aniyah Williams (XC), LaTayah Williams (SOC), DeJah Williford (WBB)
MEN (48): Antonio Anderson (FB), Richard Bailey (FB), Selim Ben Ali (TEN), Clifford Benjamin (FB), Gerardo Bonifacio (TEN), David Bottenberg (MBB), Robert Churn (FB), Cornelious Davis (FB), Tyler Duncan (XC), Decobie Durant (FB), Isaiah Felder (MBB), Zachary Felder (FB), Corey Fields (FB), Robert Flint (FB), Robert Gentile (FB), Omer Gorgun (TEN), John Guthrie (FB), De'Vontre Hamilton (FB), Kameron Hammond-Green (XC), Vladmire Haynes (FB), Tyrone Hicks (FB), Armani Hill (MBB), Datron James (FB), Kordel Johnson (FB), Jarrod Jones (FB), Ian Kinard (MBB), Marquis Lynch (XC), Fahmmi Mamo (MBB), Christopher Mathis (FB), Terrence McCray (FB), Trenton Montgomery (XC), LaBron Morris (FB), Matthew Morrison (FB), Ronald Parrott (FB), Roderick Perry (FB), Waddell Rembert-Terry (XC), Tashombe Riley (MBB), Scott Robinson (FB), Marcelo Rodriguez (TEN), Tyler Schadewald (FB), Tariq Simmons (MBB), John Sloan (FB), Elafayette Stone (MBB), Antonio Taylor (XC), Michael Terry (FB), Cornelius Walker (FB), Malik Watson (XC), Thai Wood (FB)
Be the first to know
Get local news delivered to your inbox!