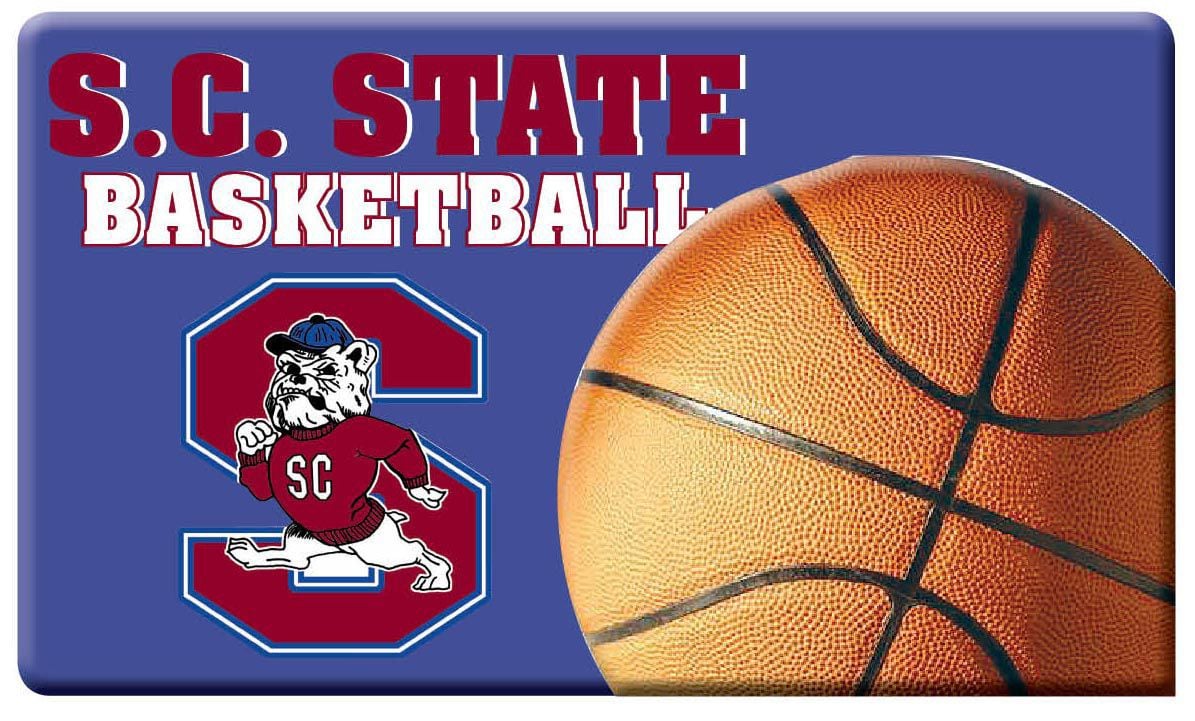 Four players reached double figures and 10 scored as Appalachian State men's basketball posted a dominant 81-61 victory at South Carolina State in the season opener for both programs on Wednesday inside Orangeburg's Smith-Hammond-Middleton Memorial Coliseum.
The 20-point road win marks the largest season-opening road victory for the Mountaineers (1-0) since the 1966-67 season opener. In addition, it marks the Black and Gold's third 20-point road win under head coach Dustin Kerns.
SC State (0-1) trailed most of the game, but the youth movement was obvious, as the Bulldogs were led by freshman Floyd Rideau, Jr. with 16 points, while freshman Latavian Lawrence added 10 points and 7 rebounds, and freshmen Jemal Davis and Themus Fulks added 8 points apiece.
Down 47-20 at the half, SC State rebounded from the 27-point deficit to only fall by 20 points.
The Bulldogs play next on Saturday at Bowling Green University in Ohio, before playing at Clemson next Wednesday at 6 p.m.
The Mountaineers scored 46 points in the paint, compared to just 24 points from baskets up close for the Bulldogs.
Donovan Gregory paced the balanced App State attack with a career-high 12 points on 4-of-6 (66.7 percent) shooting and five rebounds. RJ Duhart also finished with 12 points on 5-of-7 (71.4 percent) shooting and five rebounds off the bench.
Kendall Lewis added 11 points and five rebounds and Adrian Delph went 4-of-5 (80.0 percent) from the field and 2-of-3 (66.7 percent) from deep to finish with 10 points.
Michael Eads and C.J. Huntley each tallied eight points off the bench, while Justin Forrest finished with seven points.
Trailing 11-10 early, App State used an 8-0 run to jump front 18-11. Following a Bulldog (0-1) basket, the Mountaineers scored the next four points to extend its lead to 23-13 with just over 10 minutes left in the half.
South Carolina State pulled with seven at 25-18, only to see the Black and Gold respond with 10 straight points to open a 35-18 advantage. A three-pointer by Delph late in the half gave App State a 47-20 lead at the break.
The Mountaineers scored seven of the first nine points of the second half to open their largest lead of the contest at 54-22. South Carolina State chipped away at the lead and pulled to within 23 points at 64-41 with just over 11 minutes remaining. App State came right back with a 7-0 run to push its lead back to 71-41 and never looked back.
App State shot 55.4 percent (31-of-56) from the field and went 10-of-12 (83.3 percent) from the free throw line. The Bulldogs shot 26-of-55 (47.4 percent) from the field.