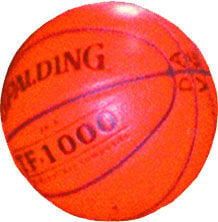 The South Carolina State men's basketball team has canceled its two remaining regular-season games due to COVID-19 contact tracing, consistent with the NCAA COVID-19 management requirements and guidelines. 
 The Bulldogs were scheduled to play N.C. A&T State on March 3 and 4 in Greensboro, N.C., both with a 6 p.m. start, but were forced to cancel the contests.
"As we all are aware COVID-19 has presented challenges for the world over the past year, unfortunately we could not avoid it while our season (is something left off here)," said S.C. State head coach Murray Garvin. "The stops, cancellations, quarantining and rescheduling of games never allowed our young team to gain any rhythm and momentum from one game to the next and especially during the Mid-Eastern Athletic Conference (MEAC) slate of January-March."
With the season in jeopardy of coming to an end due to the pandemic, Garvin and the Bulldogs, along with MEAC officials, are assessing the situation and are hopeful they will get a chance to participate in the MEAC Tournament March 7-11 in Norfolk, Va., at the Scope Arena.
 Garvin stated, "Although we are hopeful we will be able to play in the MEAC Tournament, we want to ensure the safety and well-being of our student-athletes here at S.C. State University. I want to personally thank our athletic administration, athletic training staff, doctors, and University for doing their best to keep us safe and allowing us to participate this season.
"I want to make sure that our student-athletes and coaches are commended for stepping up to the unprecedented challenge of COVID-19 and basketball," Garvin said.  "At no time did anyone waiver or not show up to put in the work required to battle back and keep playing during this unique season that we just experienced." 
No. 7 USC opens tourney play
#7/7 South Carolina (19-4, 14-2) faces Alabama (16-8, 9-8 SEC), which defeated Missouri on Thursday, at 6 p.m. Friday at Bon Secours Wellness Arena in Greenville in the Gamecocks' opening game of the SEC Tournament.
The Gamecocks are 23-24 all-time in SEC Tournament action, including a 20-7 mark under head coach Dawn Staley.
The 2020 SEC Tournament champion, South Carolina has won five of the last six tournament titles and is the only team in league history to win four consecutive titles at the event (2015-18).
Under Staley, the Gamecocks are 7-2 in SEC Tournament quarterfinal games.
South Carolina is 6-2 in SEC Tournament games played in Greenville and won two of their five titles in Bon Secours Wellness Arena (2017, 2020).
The Gamecocks are 3-2 all-time when playing the tournament as the No. 2 seed with all three wins coming en route to the 2018 title. They were also seeded second in 2002 and 2019.