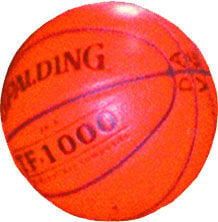 Florida A&M downs S.C. State 70-68
TALLAHASSEE, Fla. (AP) — MJ Randolph had 21 points and 13 rebounds as Florida A&M narrowly beat South Carolina State 70-68 on Sunday.DJ Jones had 12 points and four blocks for Florida A&M (2-6, 1-0 Mid-Eastern Conference). Bryce Moragne added 11 points. Johnny Brown had 10 points and eight rebounds.Omar Croskey had 18 points for the Bulldogs (0-13, 0-3). Themus Fulks added 11 points and seven assists. Jemal Davis had 12 rebounds.
Lady Bulldogs fall to N.C. A&T
North Carolina A&T women's basketball won its fourth straight game by beating S.C. State for the second time in as many days at Smith-Hammond-Middleton Memorial Center. A day after placing four players in double-figures, five Aggies scored in double figures against the Bulldogs in a 97-54 win.
 The Aggies improved to 4-1 overall and 2-0 in the Mid-Eastern Athletic Conference (MEAC). SCSU dropped to 1-8 overall and 0-2 in the MEAC.
Senior forward Deja Winters led the Aggies with 21 points on 7-for-14 shooting from the 3-point range. Freshman guard and former O-W standout D'Mya Tucker scored 19 points on 8-for-13 shooting, and graduate student Chanin Scott finished with 14 points, nine rebounds, a game-high six steals and five assists. Freshman guard Sean
 The Aggies shot 46.8 (37-for-79) percent from the floor. They were 9-for-15 from the floor in the first quarter and 11-for-20 from the floor in the third. N.C. A&T also shot 46.2 (12-for-26) percent from the 3-point range while holding the Bulldogs to 37 percent shooting.
 SCSU turned the ball over 29 times, and the Aggies recorded 15 steals.
No. 2 Louisville women beat Clemson
LOUISVILLE, Ky. (AP) — Kianna Smith scored 17 points and No. 2 Louisville, after waiting out a late delay caused by COVID-19 protocols, beat Clemson 70-45 on Sunday.
Louisville coach Jeff Walz said one of his players reported virus symptoms. She was tested and came back negative in the morning.
Later, Walz was told that players who hadn't previously had the virus needed to be tested, and that led to the delay. He worked with Clemson coach Amanda Butler and Tigers officials to move the start of the game back two hours.
As a result, Louisville began the game with just seven players available, and regular starters Olivia Cochran and Elizabeth Balogun were not among them. They came out during the first quarter, and the Cardinals eventually had 11 of its 12 players ready.
Walz said he had those four players warming up and stretching in the Yum Center's auxiliary gym as the players awaited their results, but he did not know if they would be able to play until they reached the bench.
Louisville endured a bit of a rough start, committing six turnovers in the first seven minutes. They had just 10 more the rest of the way.
The Tigers (8-4, 3-4) were led by Hannah Hank's 11 points. Clemson made only one of his 20 shots in the fourth quarter.
Butler told Clemson's radio network the Cardinals dictated how the game was played.
"We're not a young team, and we're not going to look to explain away what could've been different," she said.