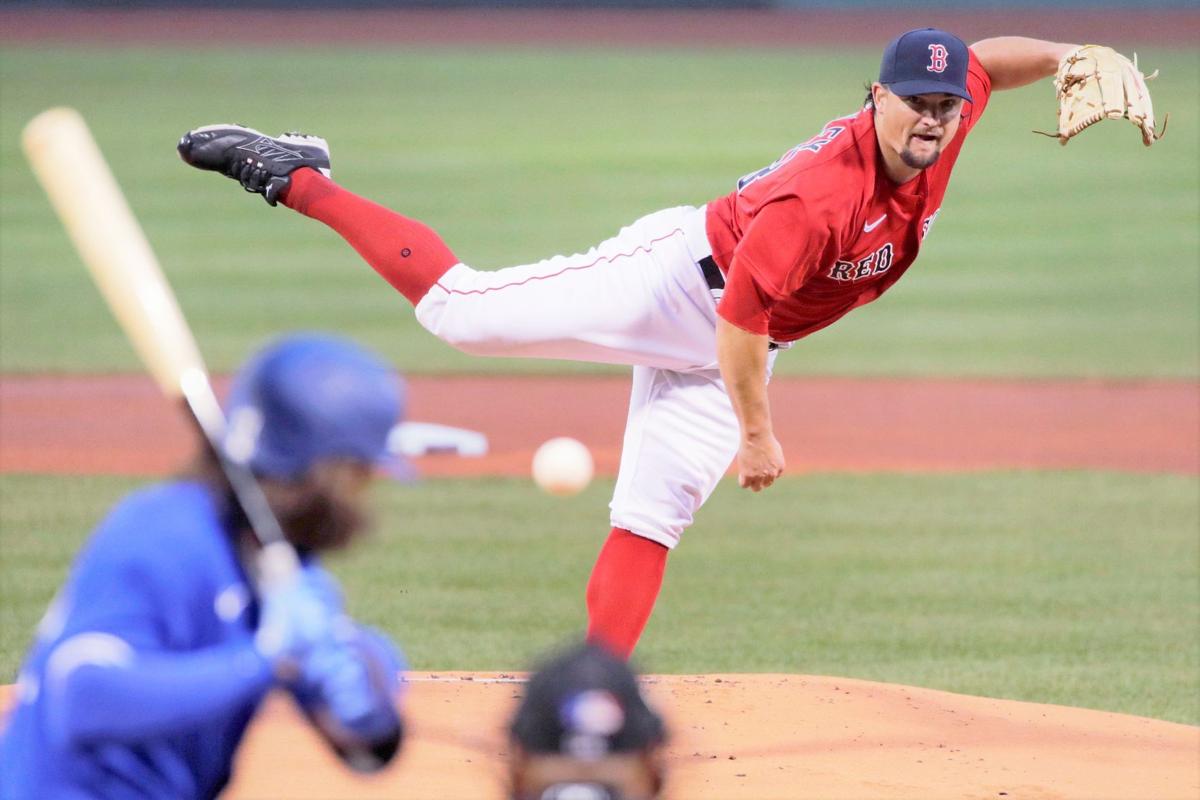 Veteran MLB pitcher and former Bamberg-Ehrhardt standout Zack Godley has worked his way into the Boston Red Sox starting rotation.
The right-handed pitcher, who hurled four scoreless innings and struck out seven against the Mets on Monday, will start for Boston against the New York Yankees at Yankee Stadium at 7:07 p.m. Saturday, according to www.masslive.com.
The 30-year-old Godley went 23-20 with a 4.10 ERA, 1.31 WHIP and 3.63 FIP in 59 outings (57 starts) in 2017 and '18 combined for the Arizona Diamondbacks. He struggled in 2019, posting a 5.97 ERA in 33 outings (nine starts) between the Diamondbacks and Blue Jays.
During his outing Monday, Godley threw 27 cutters, 24 curveballs and two changeups, according to the www.masslive.com report.
"My approach is to do exactly what I did," Godley said after Monday's game. "Early strikes, get weak contact, try to get our team off the field as quickly as possible and let them try to build momentum at the plate.
"Get some hits and try to score some runs."
Godley signed a minor-league deal with the Red Sox in July after being released by the Detroit Tigers. But, with minor league baseball already shut down, it was known that Boston was looking to give Godley a shot with the big club soon.
Godley, a 30-year-old, signed a minor-league deal with the Tigers over the winter. He pitched well in his lone intrasquad game appearance this summer, but Detroit manager Ron Gardenhire said the team released him when it became clear he wasn't in the team's plans for 2020.
Godley has pitched in five MLB seasons, the first four with the Diamondbacks, before splitting 2019 with Arizona and Toronto. He has a 37-30 win-loss record with 514 strikeouts and a 4.68 earned run average, having been both a relief pitcher and a starting pitcher.
As a senior at the University of Tennessee in 2013, Godley threw six complete games, which was more than any other team in the SEC that season. He finished second in the conference with 98 strikeouts in 16 appearances (14 starts), posting a record of 5-7 with a 3.49 ERA over 108.1 innings.
Be the first to know
Get local news delivered to your inbox!