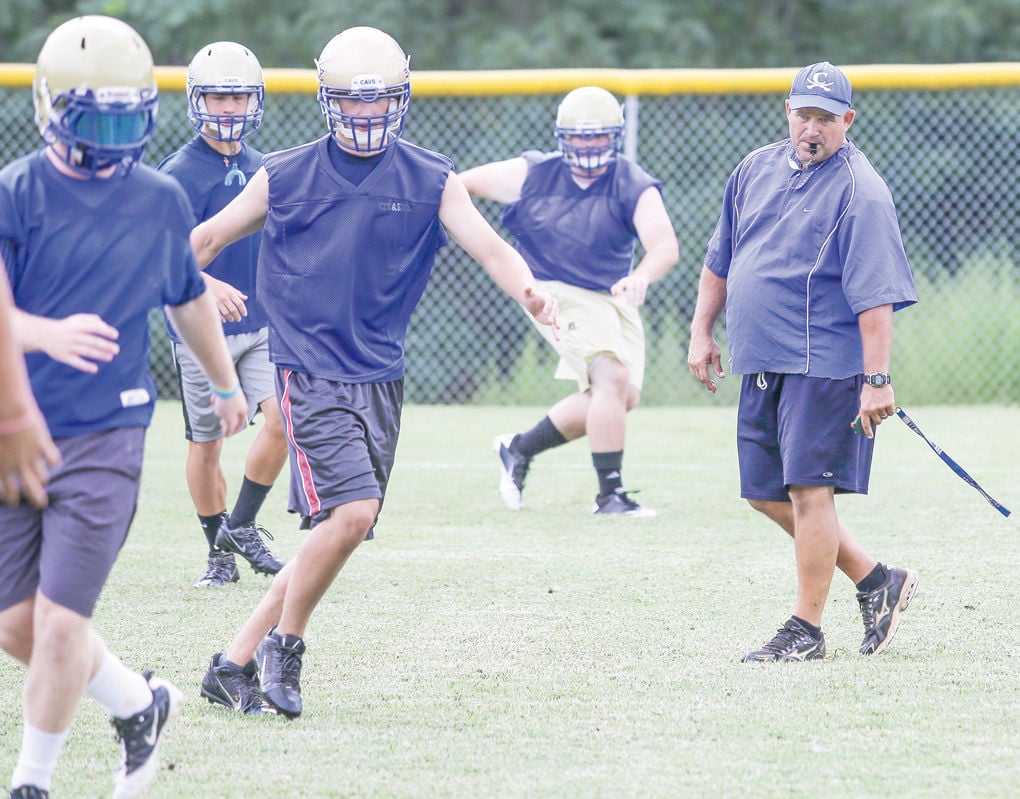 ST. MATTHEWS — Longtime Calhoun Academy head football and baseball coach Adam Jarecki said Wednesday was one of the toughest days in his 23-year career at the St. Matthews school.
Tough because he had to tell his players he would not return for a 24th year.
After nearly a quarter century at CA, Jarecki confirmed Wednesday evening he has accepted the position of head football and baseball coach at Wilson Hall.
"It was a bad day," Jarecki said. "This community will always be my home, and my heart will always be here. It's been a wonderful place to raise my kids. I've been here a long time.
"This morning was tough. I certainly don't want them to be disappointed in me. I want them to understand you have to do what's best for your family sometimes."
It wasn't the first time the Sumter school had come calling, but it was an offer Jarecki said he couldn't pass on again.
"They had offered before, but it wasn't the right time or fit," said Jarecki, who was first hired by CA in 1991. "It's turned into the right time and fit. It might have been God's way of telling me it was time. It's a very hard thing. My family has made St. Matthews our home. It's been wonderful. We would not have been here so long if it wasn't. I've been around great people at Calhoun Academy, and I've had the opportunity to impact a lot of wonderful kids. That's what it's all about."
Jarecki, who will finish out the year as baseball coach, is also the school's athletic director and assistant headmaster. He captured two state titles in his tenure at Calhoun Academy, winning the 2004 SCISA Class AA title in football and the 2008 Class AA crown in baseball. His football teams made four appearances in the state finals, and Jarecki coached the baseball team to three state championship appearances.
Jarecki said he will forever cherish the support his family received from Calhoun/Orangeburg communities in 2003, when his then 7-year-old daughter, Sarah Grace Jarecki, was diagnosed with a brain tumor.
"The community here just embraced it," Jarecki said. "It made a very hard and trying time better. It took a special community here to support us in that. She got through it with a lot of prayer and support from good people in this area. She's at Clemson now, and everything could not have worked out better. You can't trade that. They loved our family. They supported us. You can never repay that, the prayers and love during the hard times ... those are the things you don't let go."