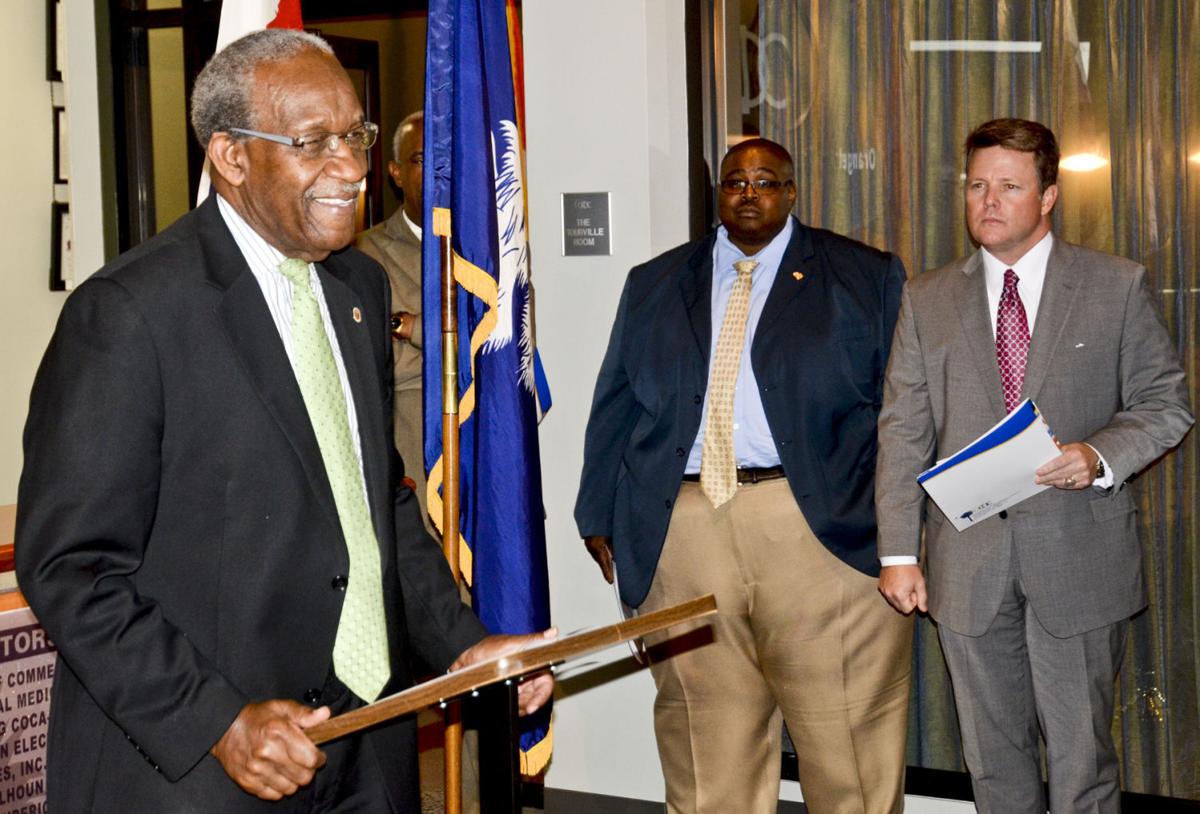 A British-based carbon fiber textile manufacturer announced in October 2014 that it will invest $12 million in a facility at the John W. Matthews Jr. Industrial Park.
Sigmatex plans to create 50 new jobs at the Orangeburg County facility over the next five years. It is one of the largest projects the company has undertaken in its 28-year history.
"We believe this facility will enable us to meet any foreseeable future market requirements and ensure we are prepared to continue to support the supply chain in delivering the growth requirements in the aerospace and automotive sectors," Sigmatex CEO Scott Tolson said in a prepared statement.
"We look forward to continuing our excellent cooperation with the state and local officials and to further supporting our expanding customer base with carbon textile solutions," he said.
The company says it develops and makes carbon fiber textiles for composite materials, converting "millions of pounds of carbon fiber each year for major projects that require high levels of quality and reliability."
Ground was broken on the $6 million, 75,000-square-foot facility in January 2015 Operations could begin in mid-2015.
The facility is located near the entrance of the Matthews Industrial Park on about 20 acres. It will be constructed to allow for expansion up to 150,000 square feet and eventually up to 450,000 square feet to accommodate the potential growth in the aerospace industry.
"We are looking forward to a good marriage," Orangeburg County Council Chairman Johnnie Wright said. "Orangeburg County is user friendly. We recognize we are here to improve the quality of life for those in Orangeburg County with good-paying, solid jobs."
The company will pay above Orangeburg County's average wage of $14 an hour.
The facility is funded by a low-interest loan from the state-owned utility Santee Cooper.
Other states considered for the plant include Virginia, Georgia and North Carolina.
Other Orangeburg County companies serving the aerospace industry are GKN Aerospace, Zeus and Triumph Tube Inc.
Sen. John Matthews, D-Bowman, said Sigmatex has a very bright future. The park is named after the senator.
"We have a good location and we have people who will give you a day's work for a day's pay," Matthews said.
The company will be the first to locate in the 556-acre John W. Matthews Jr. Industrial Park, which is located at the corner of U.S. Highway 301 and U.S. 176. Orangeburg County is also planning to build a separate speculative building at the site, which will also be funded through Santee Cooper.